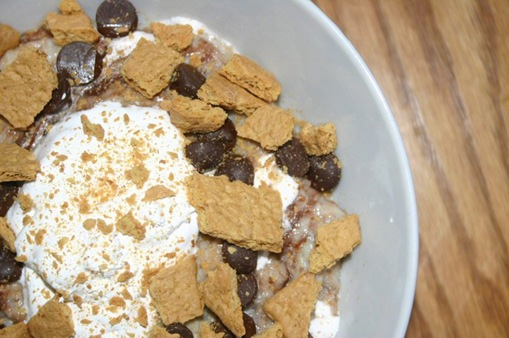 There's nothing more heart-warming than arriving home, after a hard day, and being greeted by your loyal, four-legged best friends.  But the tail-wagging critter who met me today, after my morning run, wasn't Henry or Molly. In fact, it was a dog I'd never seen before. 
Wandering around our front yard, the collar-less pup looked just as hot and sweaty as I did!  So I brought him inside and poured big glasses/bowls of water for the both of us.  Once satiated, this dog morphed into a tireless ball of serious energy.
Look at that smile!  Certainly, this has got to be the happiest dog in the world.
(Might he be related to the happiest baby in the world?  Or her equally-happy brother, the pink doughnut-eater?) 
Exhibit A
Exhibit B
Exhibit C
I called all the area vets, and—a few hours later—we were able to locate the dog's frantic owners.  (Apparently the little guy had just gotten a bath, hence the lack of collar.)