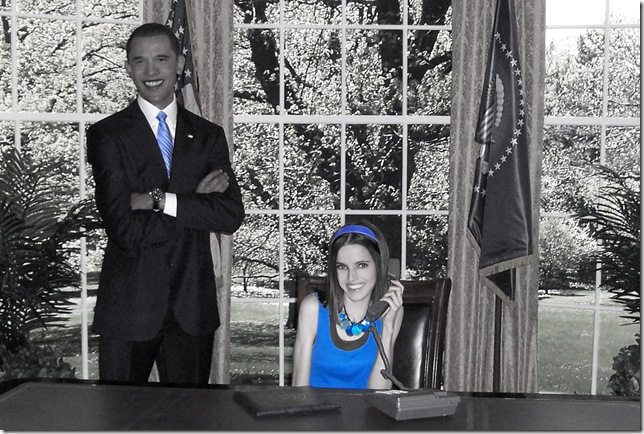 I'm so glad I didn't bore you all to tears with the my Morning Routine post (my fear when I was writing it!).  I'm also glad to know there are many other former Saved-by-the-Bell-watchers out there in Blogland ;).
I'm sure that at least all the Americans reading this (and probably some of the rest of you, too) remember the time in our nation's history (oh-so-long ago in 2003) when it was decided that enjoying anything French made a person un-American.  Suddenly, French fries became Freedom fries, French toast disappeared from menus, and French kissing… Call me unpatriotic, but I never bought into this boycott.  (No French kissing?  The horrors!)  However, a few days ago I did something that would've made Representatives Ney and Jones (the ones behind the anti-French movement) proud.
I "de-Frenched" one of my recipes: Little Vegan Rat-a-tat-ouille.
(Above, Little Vegan Rat-a-tat-ouille with a side of brown rice and limes)
Even though it's summer, and ratatouille is normally served hot, I absolutely adore the dish cold. Not only does it taste delicious,  Rat-a-tat-ouille is also such a simple, quick dish to make.  So no way am I missing out on of my favorite meals for an entire half year just because the weather's warm!
This past week, I made a trip to an awesome place—the Asian market—where I scored some amazing deals, such as shiitake and enoki mushrooms, kabocha squash, and a stash of baby bok choy the size of a house (for just $2!).  However, when I arrived home, I was hit with an urge to make… ratatouille!  So I went with it.  But as the peppers, garlic, and zucchini were sautéing away in the pan, my eye caught sight of that baby bok choy.  It seemed a shame to leave something so beautiful out of such a tasty dish.  And so… in went the bok choy.  At this point, I figured what the heck and threw in the shiitakes (and a small splash of shoyu) as well. Behold: Asian-ized Rat-a-tat-ouille!
(Added bok choy, shoyu, and shiitakes.  Subtracted tomatoes, eggplant, onion, and basil)
.
My favorite way to eat ratatouille is Ratatouille Salad.
Just make up a big batch of Little Vegan Rat-a-tat-ouille, get it cold, and serve it on a bed of greens.
(Above, with peek-a-boo chopsticks)
In case you were worried, please rest assured that I am definitely not unpatriotic.
God Bless America!  (France too ;)) And long live French Kissing!
.
.