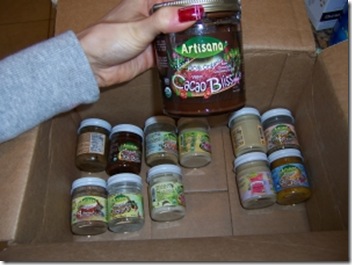 Thank you all so so much for the birthday wishes. I really felt like a princess, getting all those nice comments (the Facebook comments too). Now, a giveaway to show my appreciation!
How about 5 jars of Chocolate-Coconut Love (or any flavors the winner chooses)?
Leave a comment—on my Banana Butter post telling me your favorite flavor of nut butter (or dream flavor) and I'll enter you just like that. No having to link back or make a recipe this time.