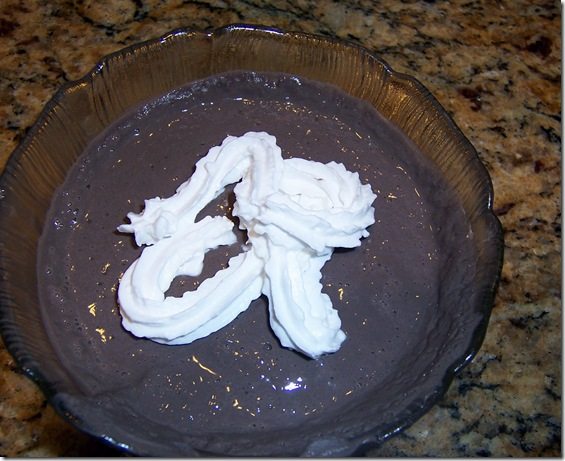 Let's begin the post with some Choco-licious Chocolate Pudding.
Because anything is good if it starts with chocolate, right? But we'll come back to the pudding later. First, Carb Month News:
If you haven't joined the silliness and hugged a carb yet, but you still want to, please post your photo by this Sunday to be included in the carb-love post. The photos so far have been adorable, fun, and hilarious. Take, for instance, my reader friend, Jennifer's, photos:
The carbs in hay do a nice job of fueling horses… and Jennifer, apparently 😉
Anyone care to attempt to rival the above pic in terms of hilarity?
Chocolate-Covered Meal of the Day:
And later, for dessert?
Choco-licious Chocolate Pudding, with the obligatory Soyatoo on top.