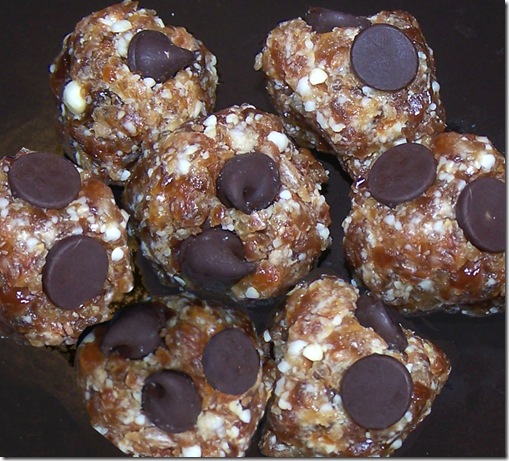 (My apologies to the hokey pokey)
Hello my Chocolate-Covered raisinettes!
–Umm, Katie, did you just call us raisins???
Yeah, sorry about that. But I love chocolate-covered raisins, and I love you all, so…

Hey, and at least I didn't call anyone chocolate-covered bacon (which is—scarily enough—a popular search term that leads people to my blog). Poor searchers.
I added another page to the top—an "About the Blog" page. 
True, there's already an "About Me" page, but my blog is not all about me. It is about (as the title of this post declares) chocolate; and it's about showing that you can—and should—fit chocolate (and other treats) into a healthy life!
Therefore, a new "about" page needed to be created.