I'm thinking of starting a new blog.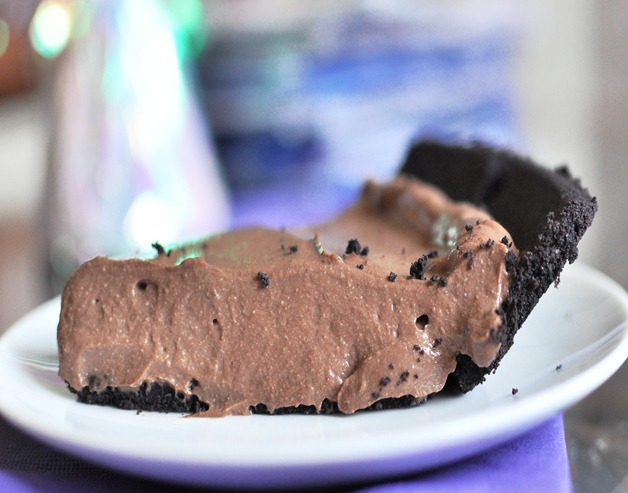 The blog will be called: I love Chocolate Pies.
It'll focus solely on variations of my Ultimate Chocolate Fudge Pie.
I'm pretty sure that chocolate pie is my favorite recipe on the entire blog. There's just one problem: I love the pie so much that I keep making more and more, which caused me to completely run out of chocolate chips. So yesterday, I had to get creative. Luckily, there's always some form of chocolate lurking in my pantry.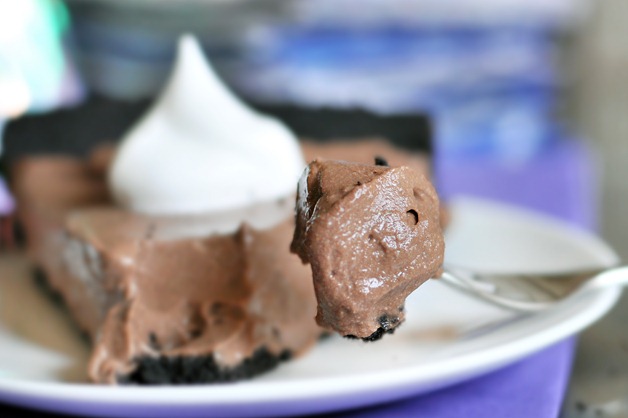 Searching for a chocolate-chip replacement, I found: Whole Foods' mini dark chocolate chunks, an 88% chocolate Endangered Species chocolate bar, Ghirardelli 100% chocolate discs, and an Endangered Species chocolate-raspberry bar. So I threw all of these into my pie. Here's a modified recipe:
Chocolate Bar Pie
Chocolate Bar Pie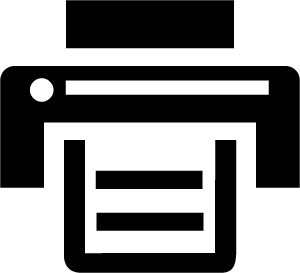 Print This Recipe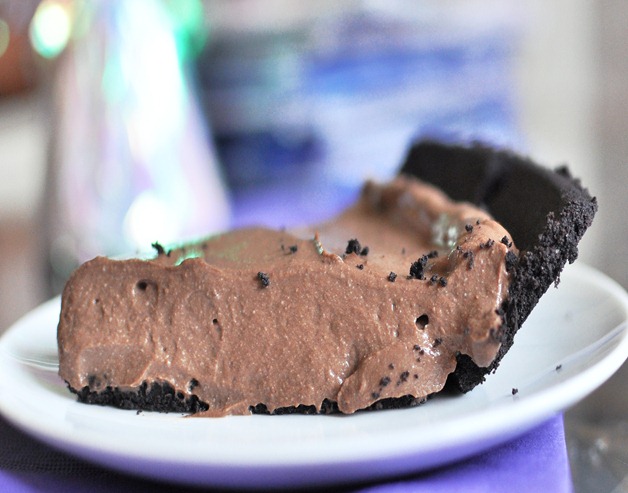 Ingredients
1 (12.3-oz) package silken or firm tofu (Mori-Nu is recommended for best taste)
1 tsp cocoa powder
2 1/2 chocolate bars, in the flavor of your choice (3-oz bars) (or 1 and 1/3c chocolate chips)
1 tsp pure vanilla extract
2 tbsp milk of choice
scant 1/8 tsp salt
2-3 tbsp pure maple syrup, agave or other sweetener
Instructions
Break up the chocolate bars, and melt (either on the stove or in the microwave). Then throw everything into a food processor and blend until super-smooth. Pour into a pie crust if desired. (I hate pie crust and therefore usually keep it crustless.) Fridge until chilled. This gets firmer and firmer, the longer it sits. (It's firmer if you use firm tofu and more like mousse pie if you use silken.) Have fun trying out different-flavored chocolate bars!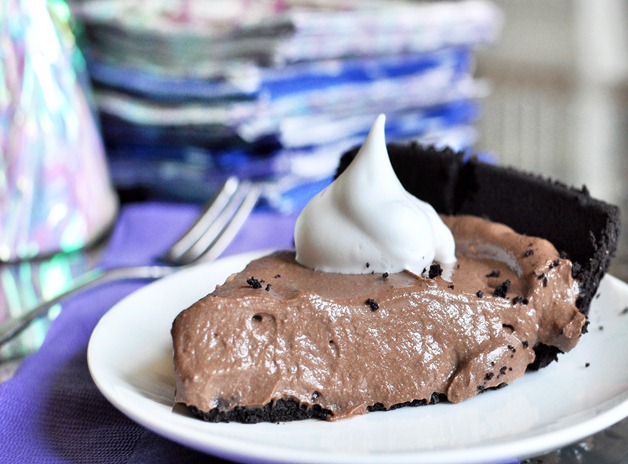 Above, topped with my favorite Coconut Cool Whip.
P.S. Thanks to all who now follow me on Pinterest!