Raspberry Cinnamon Rolls Nutrition Facts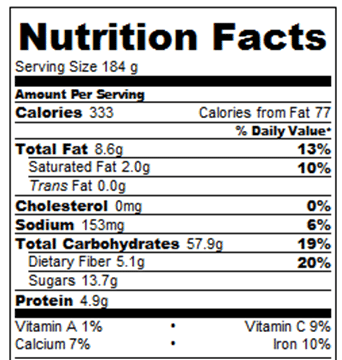 In comparison: a storebought Cinnabon of the exact same size will have 1700 calories!
Weight Watchers Points Plus: 9 points per frosted cinnamon roll. Nutrition information based on 9 large rolls DOES include the icing (made with real powdered sugar, not xylitol) and full-fat earth balance.
Return: Homemade Cinnamon Rolls