It's official: Mother Nature has lost her mind.
Yesterday it was 70 degrees here in Dallas, bright and sunny, and I was wearing shorts.
Today? Why, today it is 39 degrees and snowing (just a few flakes, but still…). Yup, Mother Nature's really lost it this time, the poor dear.
When I got out of class today, it was raining, so my best friend and I decided to go for a nice, long walk and jump in puddles! We were thoroughly soaked by the time we came back… but sometimes it's really fun to pretend you're six years old, without a care in the world ;).
Cold weather calls for comfort foods, and there's nothing more comforting to me than roasted veggies. So this afternoon I roasted up a big ole batch of brussels sprouts. Not only did they make me nice and toasty, the oven made my apartment quite warm as well.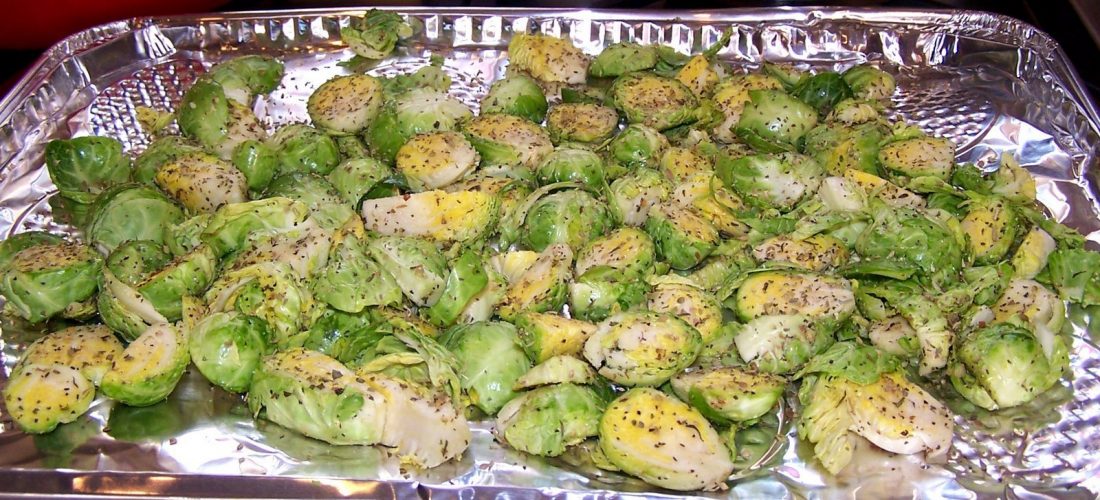 .
.
.
.
I don't know why the little guys get such a bad rap when they taste so delicious!
.
.
.
To roast b-sprouts:
Wash the sprouts, cut off the ends, and then chop 'em in half (or more, if they're super-huge).
Drizzle/sprinkle with your favorite oils, herbs, spices, and/or sauces (I like Italian seasonings, salt, and garlic powder)
Roast at 400 degrees for 15 minutes
Toss/mix, then put back in the oven for another 15-20 minutes (or longer if you have a ton of sprouts to roast or if you like them extra-soft)
Eat warm or cold, depending on the season.
Call your mom and brag about the fact that you LIKE brussels sprouts!!  (Then call a doctor to come retrieve poor Mommy off the floor.)
.
.