I completely forgot to post more of the cousin pics I promised oh-so-long ago. But better late than never; here they are! Warning: Extreme Cuteness Ahead: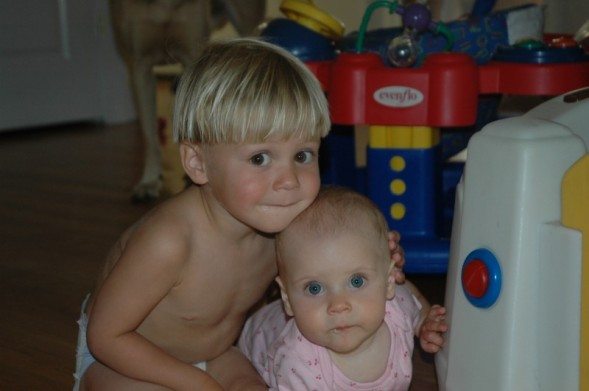 Don't you think they'd make great Gerber models?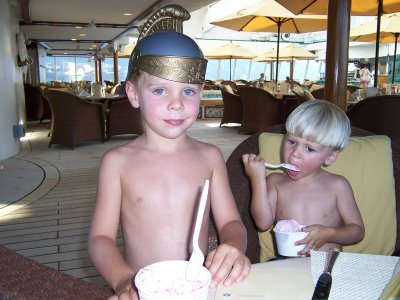 The gladiator helmet is from Rome. Note the fact that little Nathan (the one in the background) is eating pink ice cream.
It's his favorite color.