Another coconutty post:
For the most part, it's great to have a boyfriend on Valentine's Day. However, there is one downside to not being single on the day: it means you're left out of Girls' Night! Just in case some of you don't know what Valentine's Day Girls' Night is, here are the kinds of things that go on:
nail-painting
gossiping
junk-food-eating
movie-watching
and most importantly: boy-bashing!
So even though my Valentine's Day couldn't have been more perfect than it was, I was a little sad about having missed Girls' Night.  Luckily, my magnanimous friends decided to recreate the night so they could catch me–and all their other non-single friends–up on all the very important shenanigans we missed. No Girls' Night is complete without ice cream.  I picked up some supplies just for the occasion.
Hello coconut milk ice cream!  This was my first time trying Nada Moo, a coconut-based ice cream that hails from right here in Texas. One of my other friends brought dairy ice cream to the party, but guess what: Nobody touched it!  That's how good this stuff was!  (My friends did have quite a good time making fun of the ice cream's high fiber content… but that's a different story.)
I only bought one container of Nada Moo, so we had to split it six ways.  Luckily, I'd also purchased an abundance of fresh berries, which kept our vanilla ice cream Sundaes from being mini-sized.   Hey, how was I supposed to know that my vegan-food-fearing friends would go cookoo for coconuts?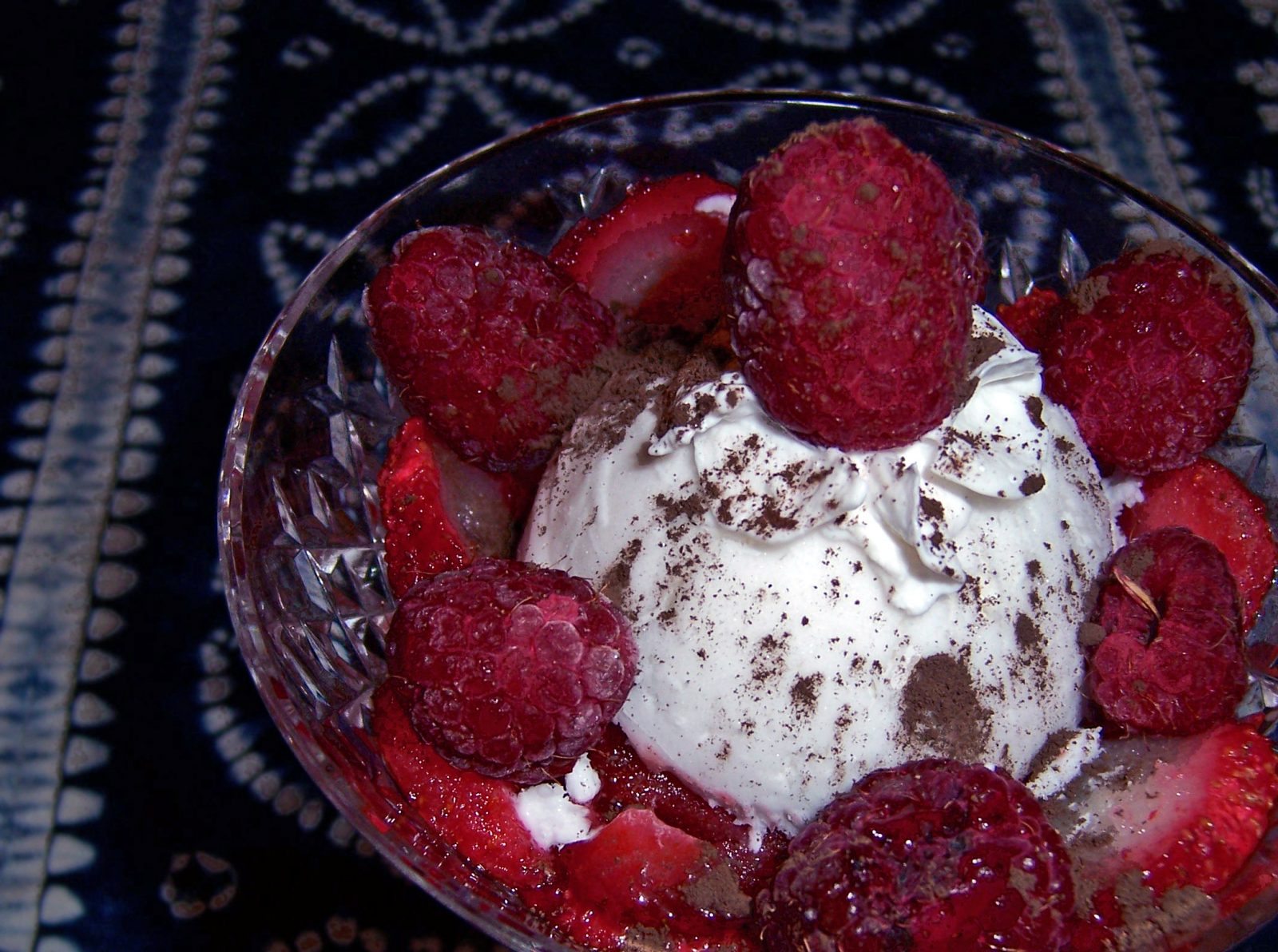 Chocolate-Covered Words of the Day
This is really sad: Looking over recent posts, I've realized that it's been entirely too long since the last time I did a cupcake post!  I am a disgrace to my Cupcake Queen Crown!  Must. Remedy. Soon.