A few Easters ago, while we were living in China, we came across bunny popsicle molds.  Of course we had to buy them.
This year, I rediscovered the popsicle molds hiding in one of our boxes of Easter decorations. It's been non-stop popsicle making ever since!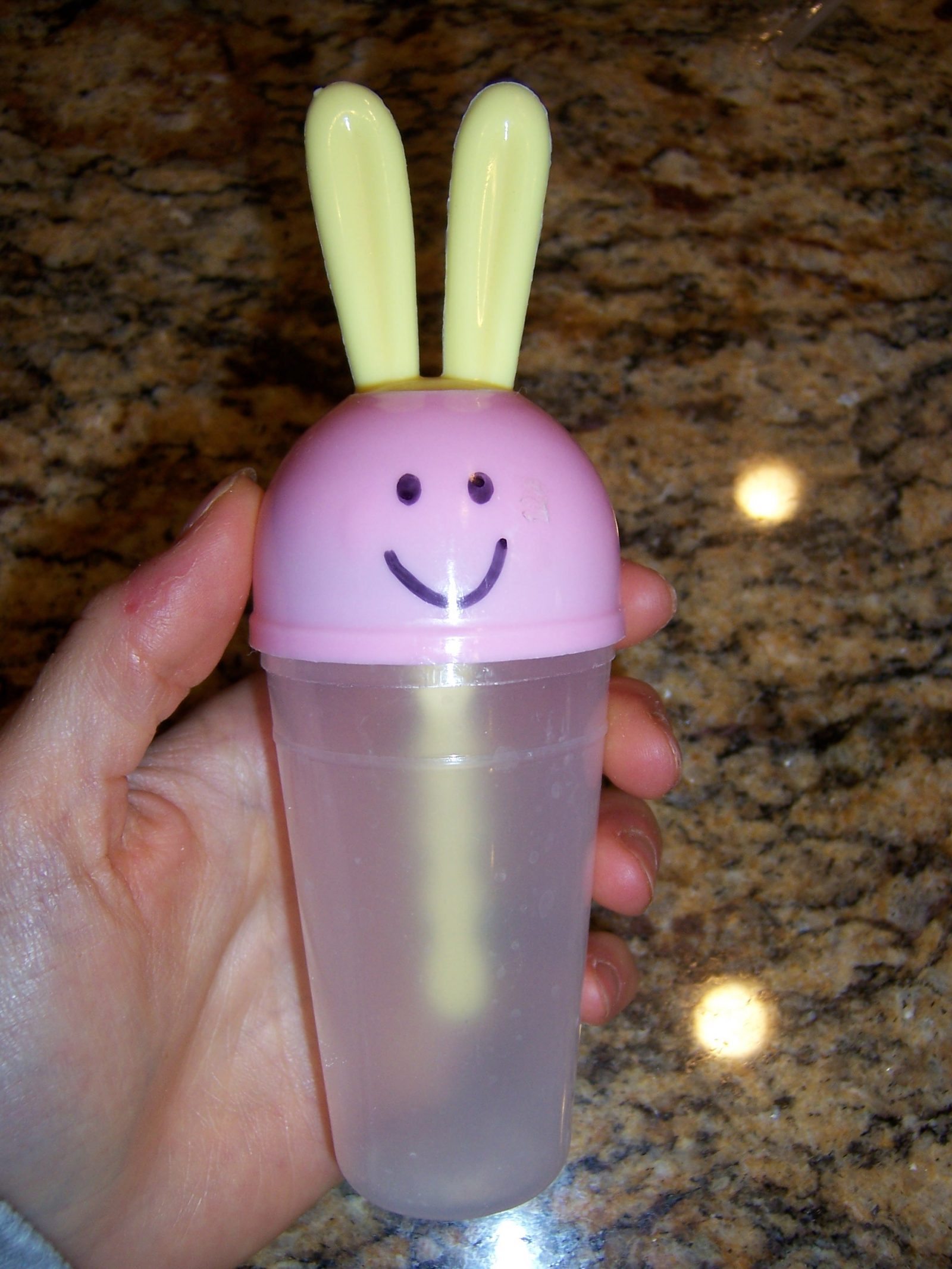 There are so many choices!
Juice pops
Homemade yogurt pops
Pumpkin Pie pops
Chocolate Mousse pops
Chocolate Pudding pops
Below, an Apple-sicle (apple juice pop)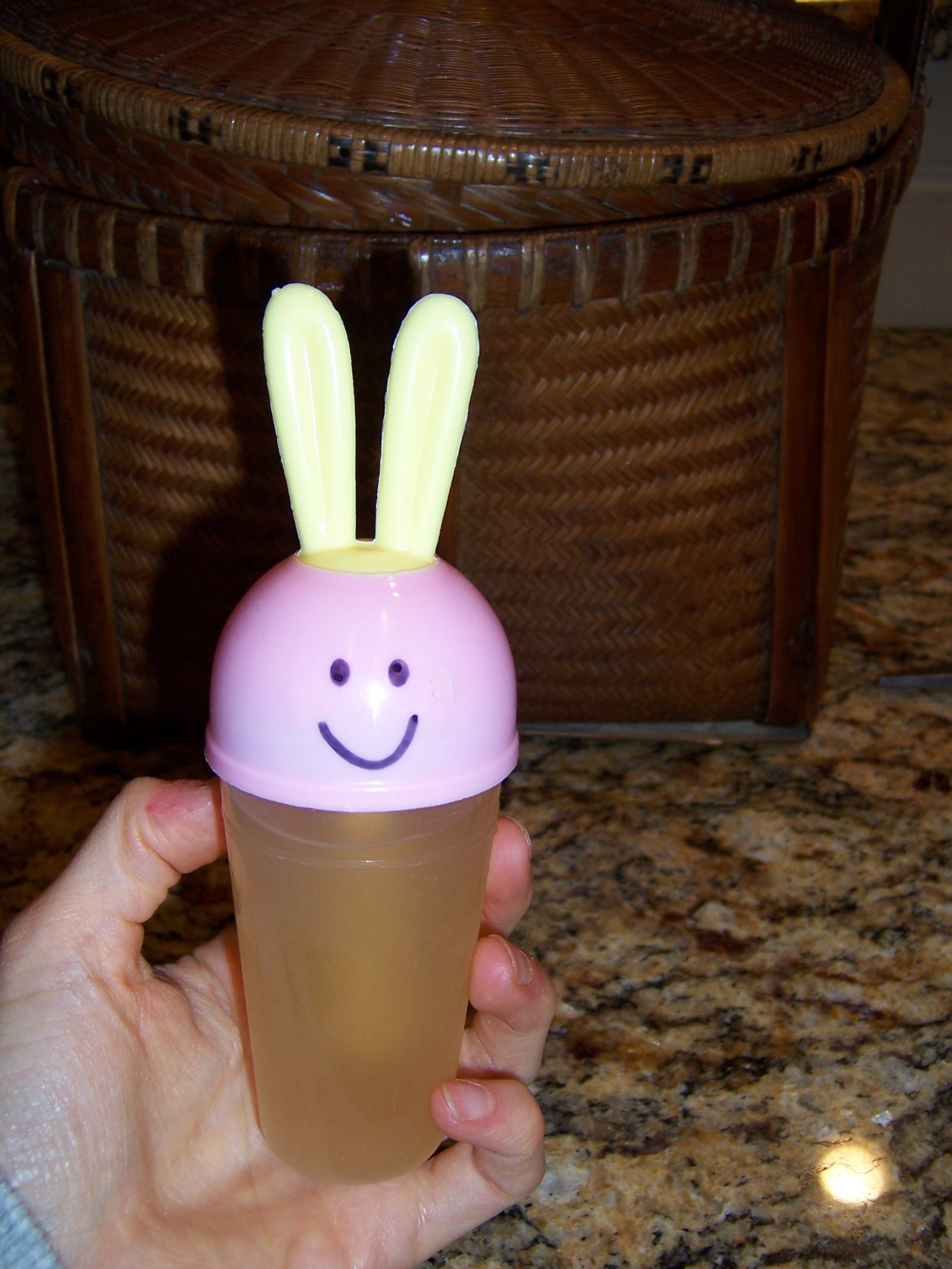 And an Acai-sicle(acai juice).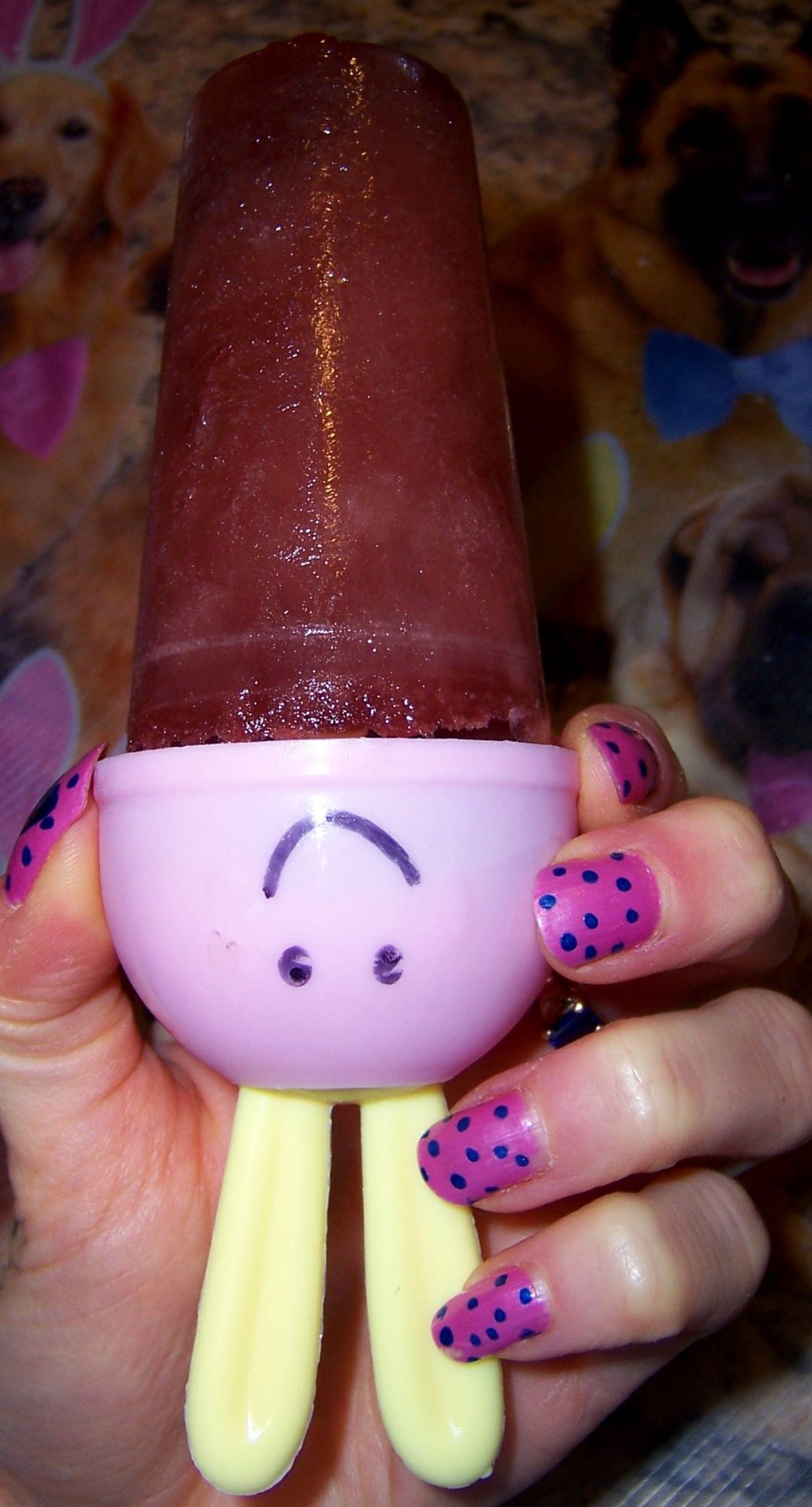 I'm having entirely too much fun with this.