Sorry, Matchbox Twenty, for butchering your song title.
Much of my most-recent vacation was spent visiting relatives in the northeast. I was lucky enough, however, to steal a few trips to the NYC. One such trip included a dinner stopover at Hangawi, a favored restaurant not only for the food, but also for the ambiance.  Upon arriving at Hangawi, diners are asked to leave their shoes– and their worries– on the doorstep as they enter a peaceful, spa-like oasis, which paints a stark contrast to the hustle and bustle of the surrounding city.
Mr. Handsome Dinner Date and I arrived at Hangawi after a grueling day of walking under the unforgiving city sun (hey, at least it didn't rain!). Therefore, Hangawi's calming music, dim lighting, and refreshing zen atmosphere were quite welcome.  We seated ourselves on the tatami mats and prepared for what we hoped would be a delicious dining experience.
Hangawi did not disappoint.Two soothing cups of Ginger Tea accompanied us as we perused the menu. Normally the tea comes with honey, but the server graciously left it out of mine. (I'm unsure where I stand on the "veganism and honey" issue. More bugs probably die in the making of my organic kale or broccoli! So I don't go out of my way to eat foods with honey, but I also won't flip out if I happen to consume it accidentally.)
The tea was chock-full of real ginger strands. For his main course, Dad decided on the Tofu and Mix Vegetables with Brown Sauce and a side of multigrain rice. I'm assuming he liked it, as he polished off every last bite, save for his archnemesis zucchini (I magnanimously took those offending zucchini pieces off his hands).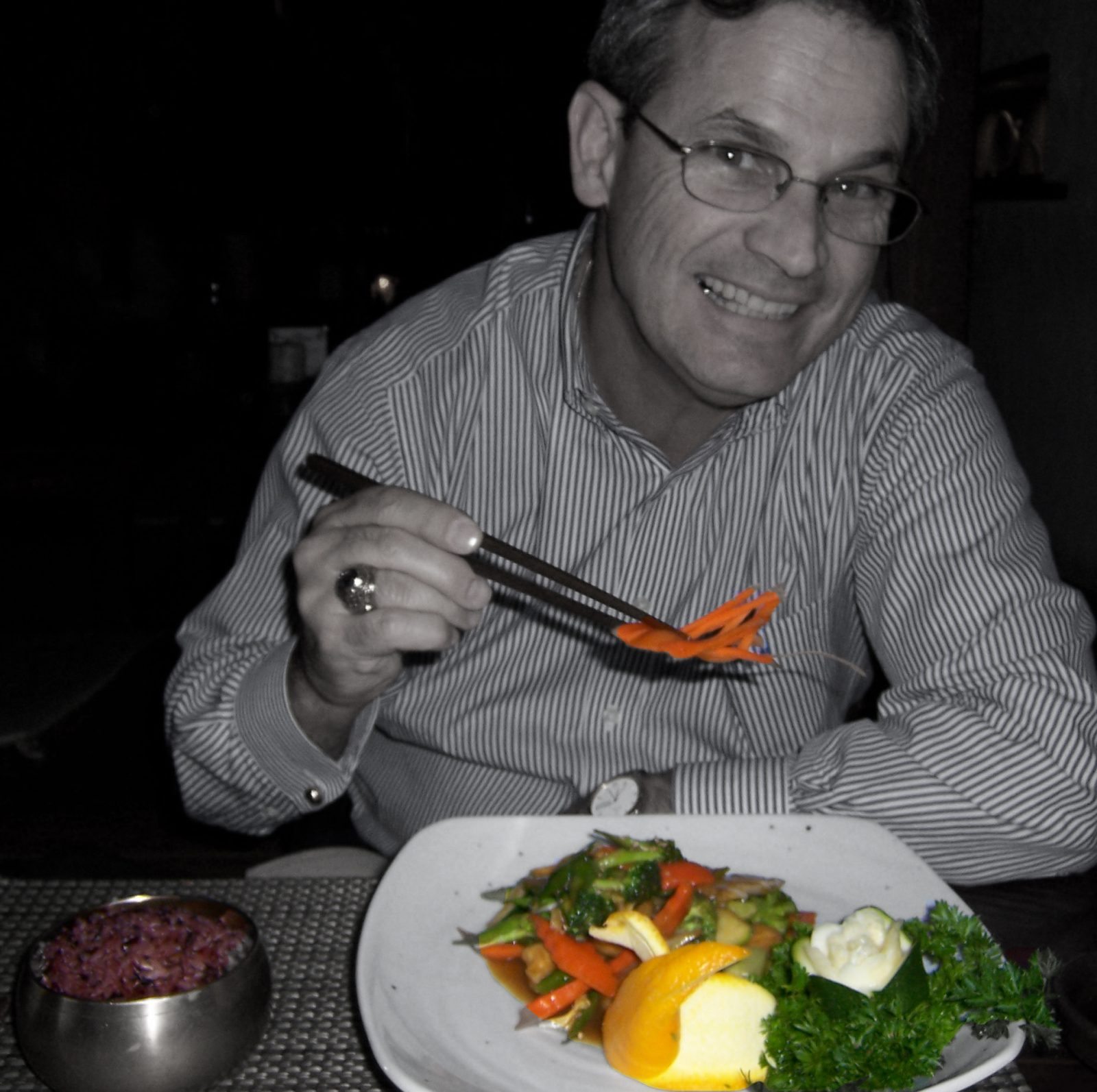 I went with a specially-prepared Mushroom and Garlic Medley for my Hangawi dinner. One of my special requests? Lots of garlic! (Another request was for extra broccoli. Broccoli Girl must be satisfied!)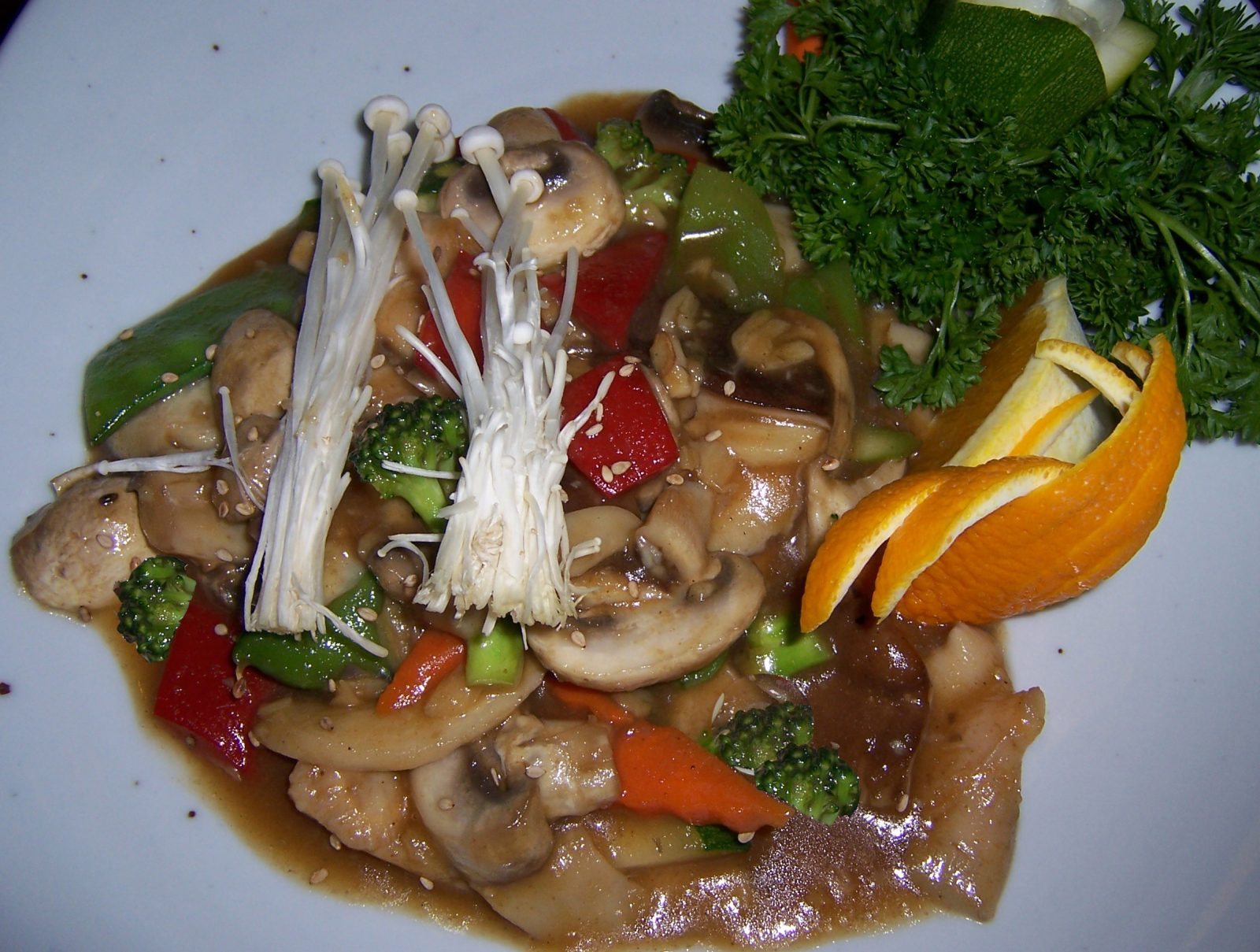 And then there was dessert. I've talked before about my distaste for sugary foods. Oreo-bottomed double- caramel chocolate-chip sprinkle cake with extra whipped cream? Not so much.  However, this girl still loves a good slice of velvety, melt-in-your-mouth cheesecake. And that's exactly the kind of cheesecake one can find at Hangawi. Please, Hangawi, open a location in Texas!
We ordered two slices of Hangawi's vegan cheesecake to go: one for me, and one for my adventurous dad. Now, I'd planned on eating my cheesecake the next day at snacktime.  But… when I came in the next morning after my run and saw Daddy Dearest devouring his cake for breakfast, there was nothing else to do but join him!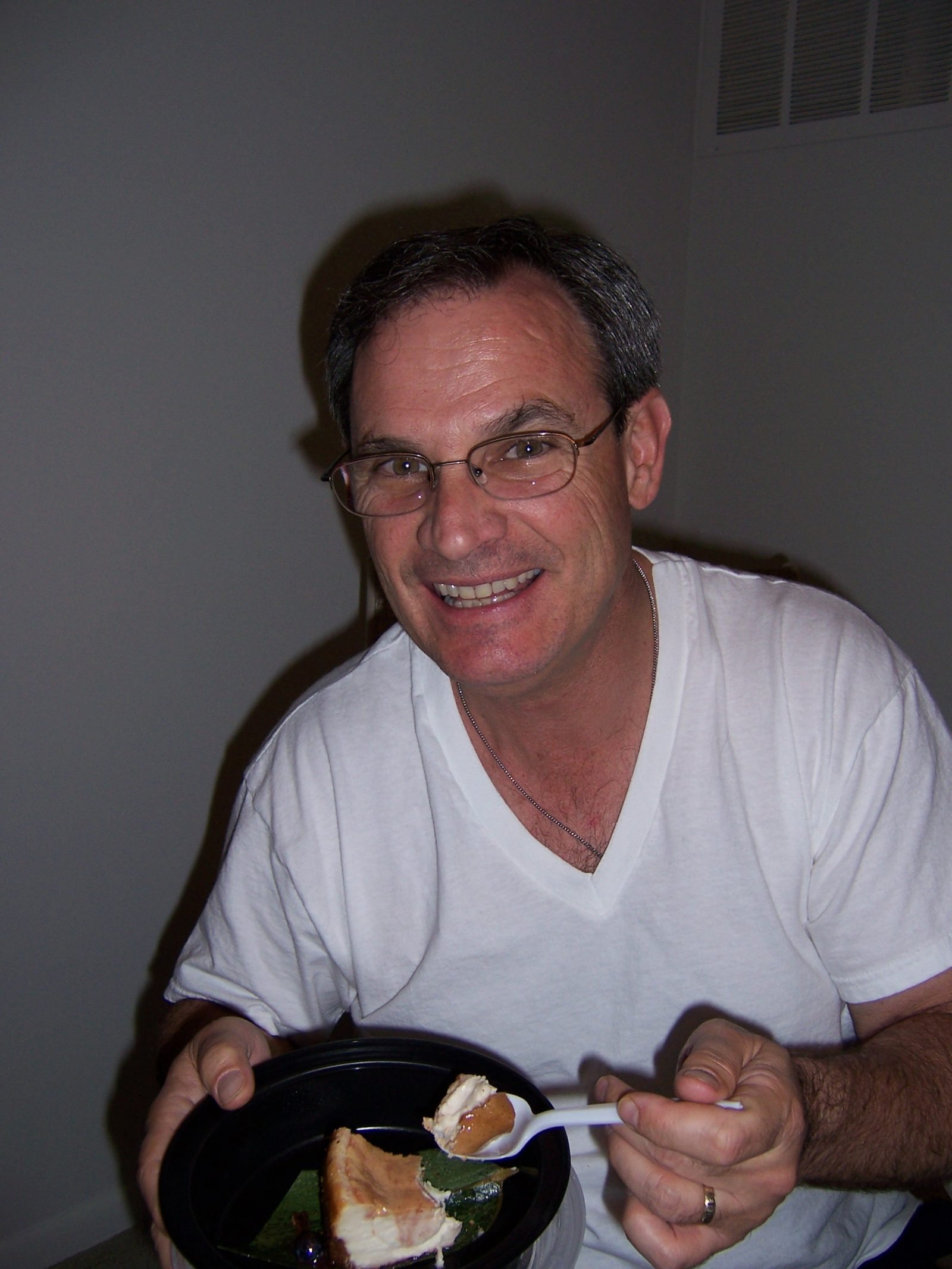 Dad: "This vegan cheesecake tastes exactly like real cheesecake!"