The seaweed is always greener…
As a little girl in Japan, I'd often come across Nori, a popular snack food.  Nori is a thin, dried sheet of seaweed used for sushi, sprinkled on foods as a condiment, or just eaten plain.  My sister absolutely adored the stuff.  But me?  I detested it.  When we moved away from Japan, I was sad to leave many things.  Nori was not one of them.
With the bad memories of nori etched in my mind, I had no plans for a reunion. A few weeks ago, however, I decided to grant my nemesis a second chance: in the form of arame.
I found that I really like arame!  The taste is not as "fishy" as nori or hijiki, nor is it as sickly-salty.  It adds a perfect compliment to the veggies in the following salad, which I've been chomping non-stop. And it's so easy to prepare– you don't even need to cook it!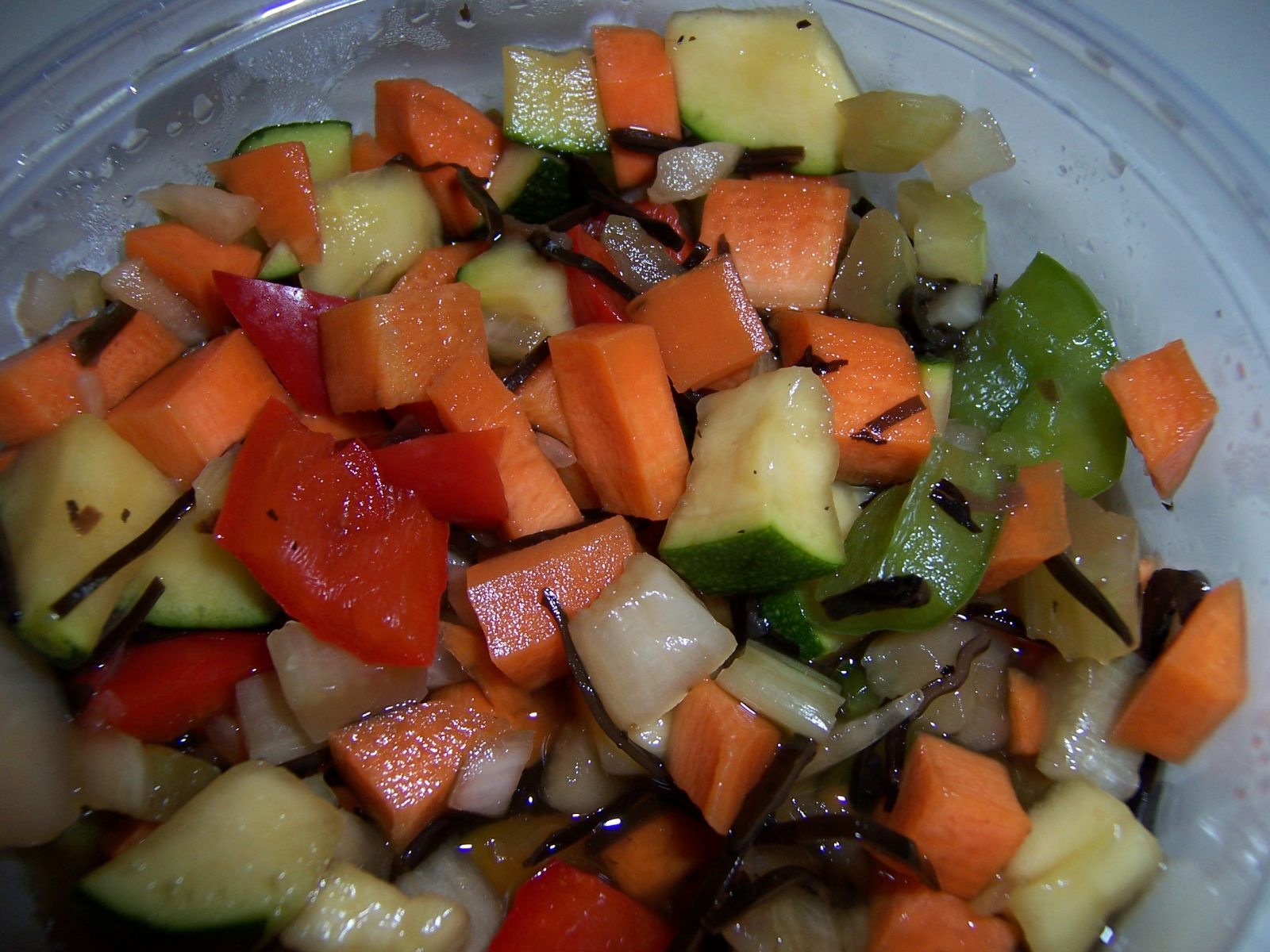 All the way Arame Salad
(A good source of iron, potassium, and calcium)
Dried arame
Water
Carrot
Green pepper
Red pepper
Zucchini
Celery
Other veggies of choice (red onion is really good, as is red cabbage)
Shoyu
Rice vinegar
Soak the arame in water for 5 minutes. Drain. Cut the raw veggies into bite-sized pieces and add them to the arame. Then add the vinegar and shoyu (equal parts vinegar and shoyu), and mix well. Serve cold. Best if first served the next day, to give the veggies time to "marinate."