Whole Earth Bakery:
a 100%-vegan establishment
vast selection of gluten-free, oil-free, and wheat-free items
no refined sugars used
The venue, itself, defines the meaning of hole in the wall. Don't let that deter you, as the food is delicious. Brownies, scones, turnovers, cakes, pies… I only wish I could've sampled more of the fare. Luckily, I successfully smuggled a vanilla cheesecake cupcake through security. (The seitan I tried to bring back was another story; they made me empty my bag so they could scan it individually.  We all know that seitan is the stuff of terrorists, right?  Well, that and liquids over 4 ounces. In the end, they did let me keep the seitan.  Thank you La Guardia Airport Security!)
A few days later, back in the comfort of my Texas home, I constructed a lovely little second breakfast around the flourless cheesecake cupcake: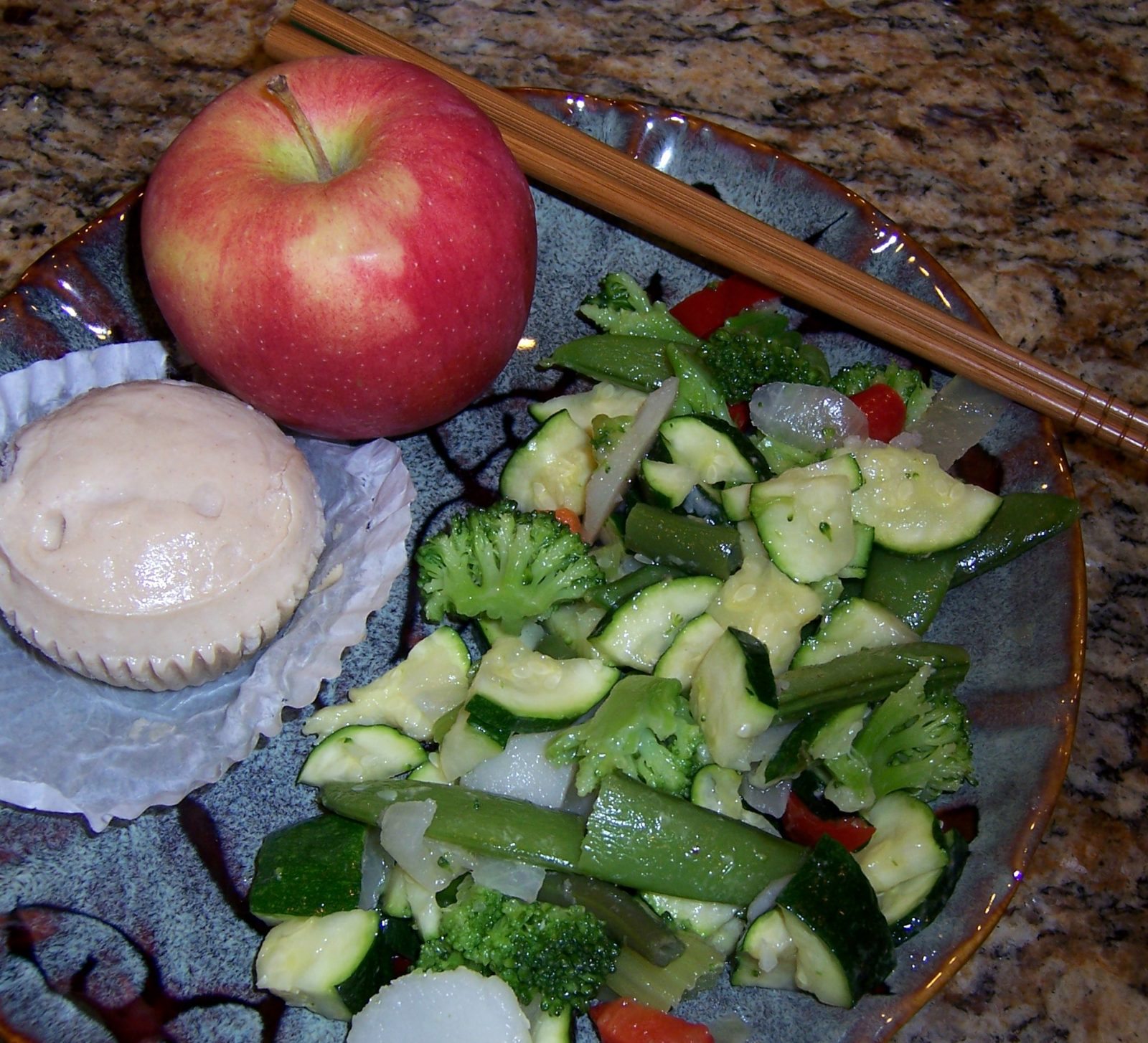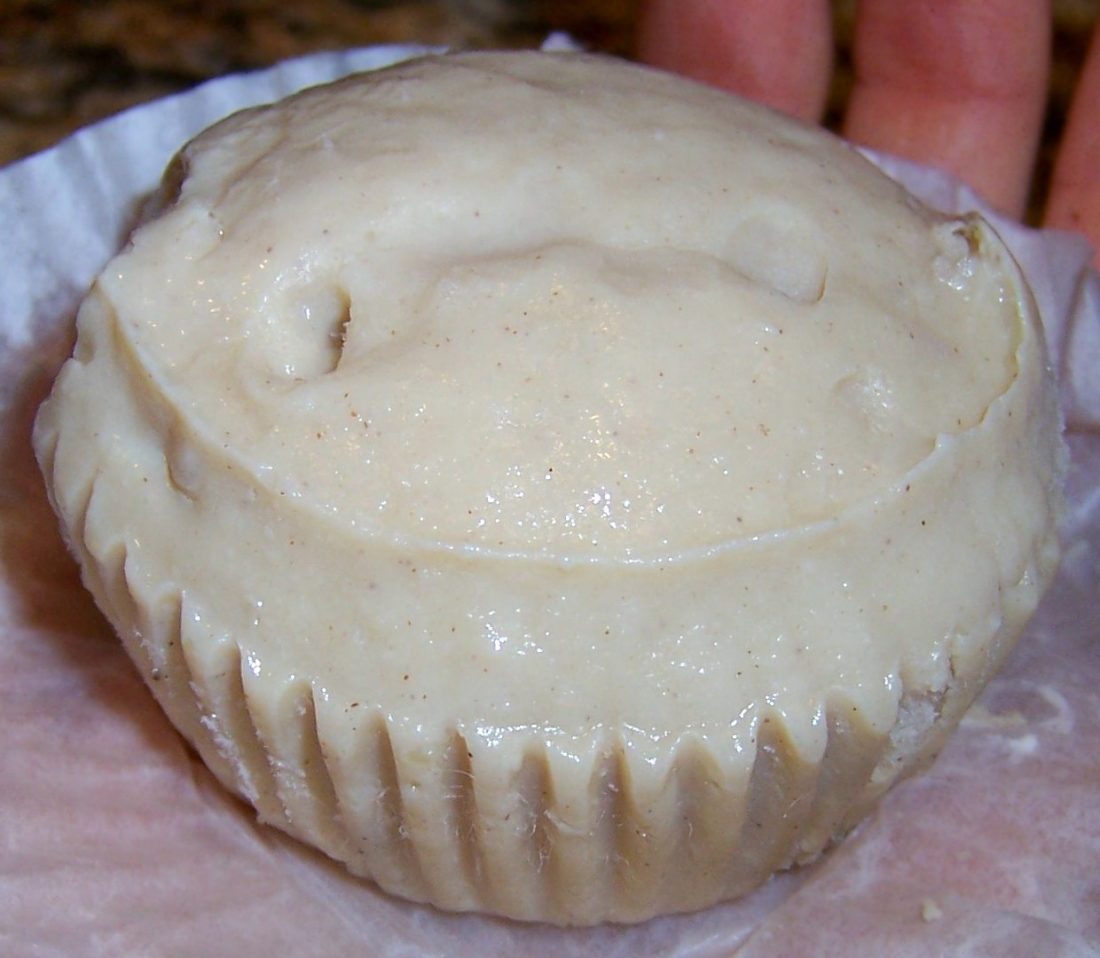 The apple-juice-sweetened (?!) tofu cupcake was divine–not too sweet, but perfectly soft and full of flavor.