In somebody else's lake… Look, it's not a post about pancakes!
All the Way  Arame Salad is making its way around the world! Seriously, give this stuff a try—even if you think you don't like seaweed.  The less-intense flavor of arame (as opposed to hijiki) combined with the sweet-tangy sauce make this salad a delicious way to add tons of fiber, calcium, iodine, and other important nutrients to your diet.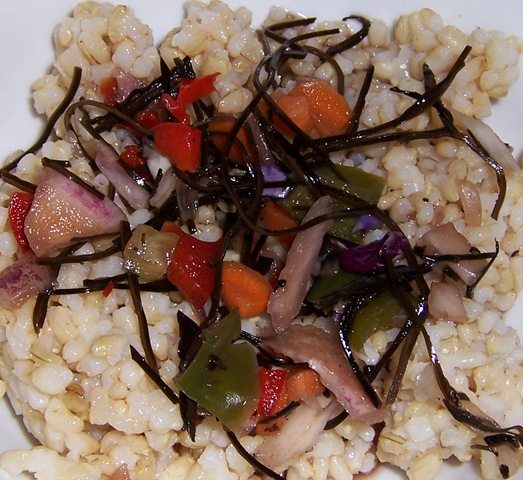 Usually, I don't like raw, crunchy carrots nor raw bell peppers, but in this tangy-sweet dressing I find myself chomping raw carrots like Bugs Bunny. Snack, lunch, dinner… it's even good at breakfast.  Don't judge!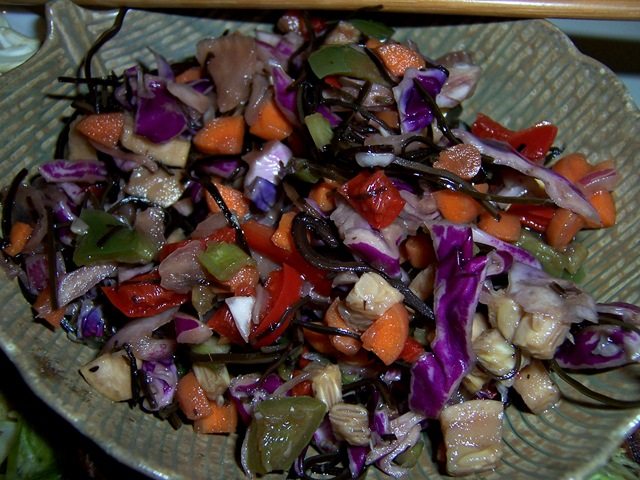 As much as I like ugly foods (hello peachy green ice cream!), prettiness just adds to the enjoyment of a meal. Don't judge by appearances… blah blah blah.  But I can't be the only one who feels this way, can I?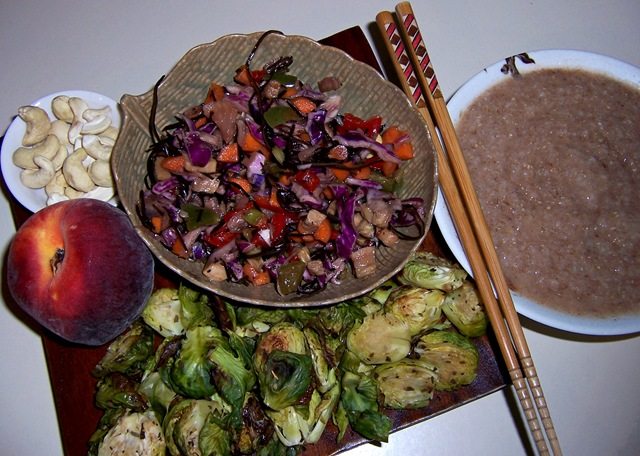 All the Way Arame Salad, cashews, a peach, wheatberry-apple pilaf, and brussels sprouts chips. Is it weird to eat roasted b-sprouts in the summer?  They're actually one of my favorite summer foods, especially at snacktime—I pop 'em cold, like chips! Remember kale chips?