Counting doesn't always give an accurate picture of what a person is truly taking in. Did you know that companies are allowed to be up to 20% off when they list the calories in their products?
What is a calorie anyway?
It's simply a unit of energy. To get all scientific: it is the energy needed to raise the temperature of 1 gram of water through 1 °C. Calories don't take into account vitamins, minerals, or other such nutrients; therefore they do not give the whole story of a particular food. If you decide to eat the low-cal (low-taste!) rice cracker in lieu of the higher-cal banana, you're missing out on quite a few nutrients.  Not to mention your quality of life will suffer. Think of all the highly-nutritious foods that are also high in calories: flax seeds, walnuts, peanut butter, dark chocolate… I had to mention chocolate!
I know many of you find nutritional information helpful, and therefore I will include the info from time to time in my recipes, as a compromise. But please try to remember that, just like a person, a food is so much more than a number! Now, everyone:
Go make Banana Butter.
I can guarantee that it's high in both nutrition and taste. And when you only live once, isn't that what's most important?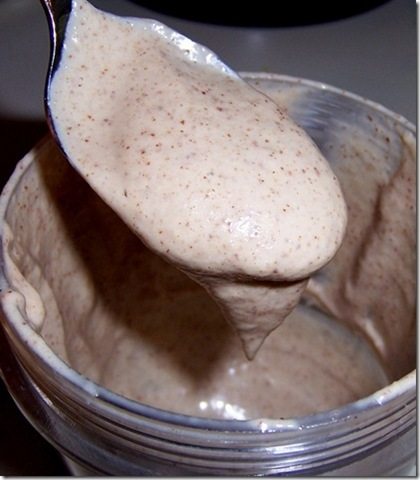 Above, fresh-from-the-blender Banana Butter.