Dear Kristin Stewart,
Until you learn how to act (and smile!), I am replacing you as the object of Edward's affection. Have a nice day.
Sincerely,
CCK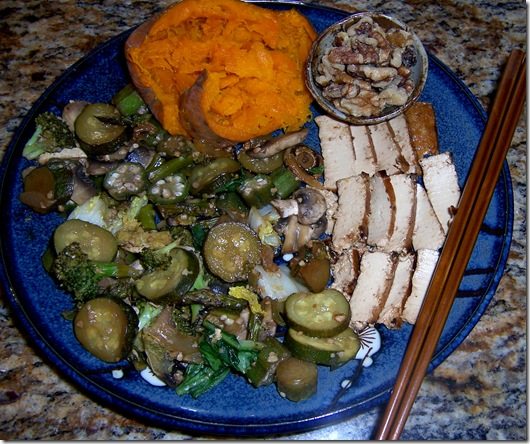 Sadly, I'm afraid my chances with Edward are shot, due to the inordinate amount of garlic consumed in last night's Stir Fry Salad.
It was worth it, though! Above, Stir Fry Salad (with zucchini, bok choy, broccoli, mushrooms, okra, napa, shoyu, and garlic)
Taylor Lautner, you like garlic, right? 😉
Question of the Day:
Have you read the Twilight books?  I finally gave in and read them to see what all the fuss was about.  They were okay; compelling, but not extremely well-written.  Certainly no Tess of the d'Urbervilles (my favorite book of all time).