Nursery Shenanigans
One fateful night, I laid my Cashew Cookie Truffles in their playpen next to the dark chocolate bars. 
But something happened while I slept… come morning, the bouncing babies were gone! I didn't have to look far to find them, though: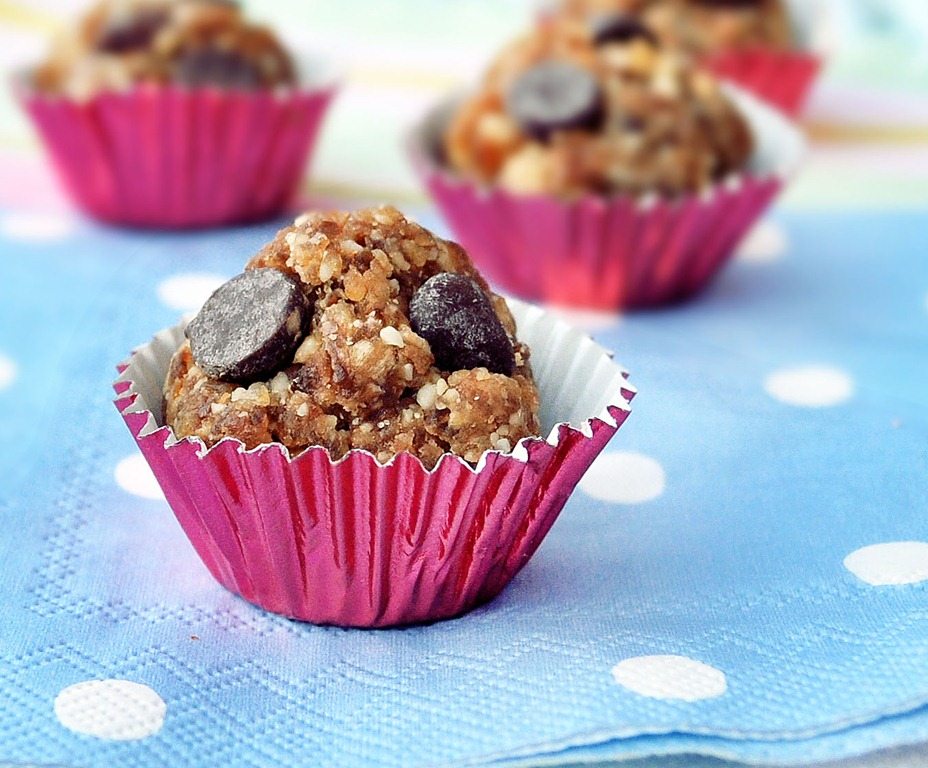 Chocolate Chip Cookie Dough Babies
As children, how many of you ate way more than your fair share of the raw dough when making chocolate chip cookies?
And how many of your salmonella-fearing, health-conscious mommies—like mine—reprimanded you for this?  Well there's no need to hide your sticky fingers any more! It is now possible to eat raw cookie dough without feeling the wrath of Mom. How?  By whipping up a batch (or two or three) of these guys: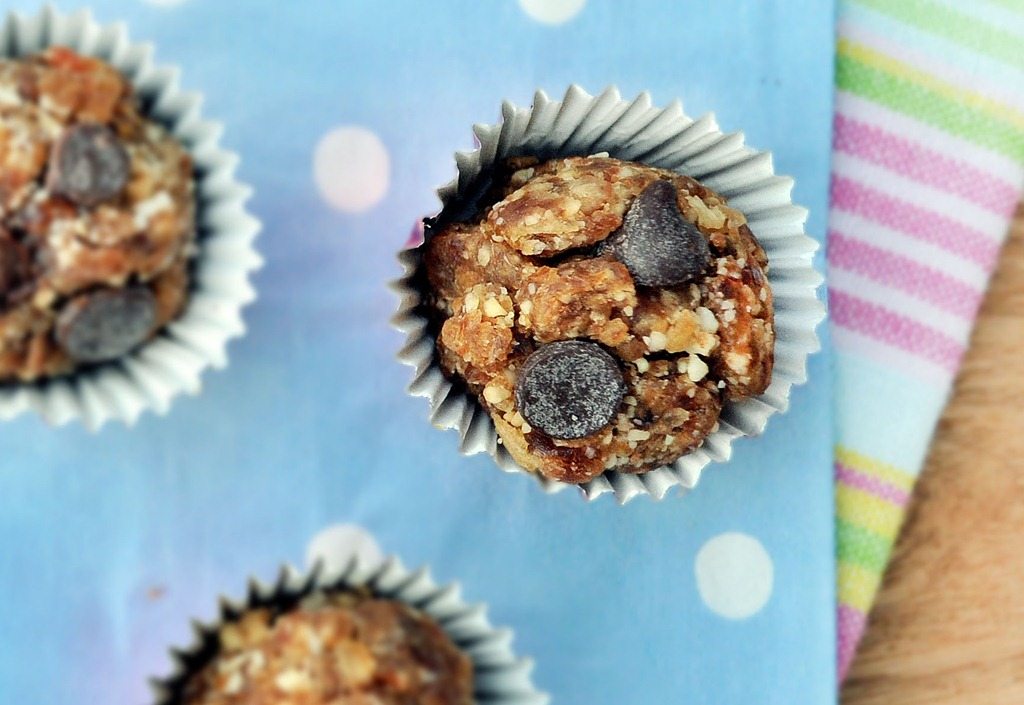 Cookie Dough Babies
(a.k.a. Raw Cookie Dough Balls)
Scant 2/3 cup pitted dates (80g) (I highly recommend Sunmaid dates, found in regular grocery stores near the raisins. They're softer and easier to blend.) 
handful of chocolate chips or Sugar-Free Chocolate Chips
1/4 cup cashews (30g) (or another nut, like almonds.)
1/4 tsp pure vanilla extract
tiny pinch of salt (can be omitted)
Blend the dates, cashews, salt, and vanilla in a food processor. (You can use a blender, but they're much harder to blend and they can get very sticky.) You can either blend the chocolate with the other ingredients or chop it separately, then mix the pieces into the dough. Make bars, balls, or shapes of whatever size you want.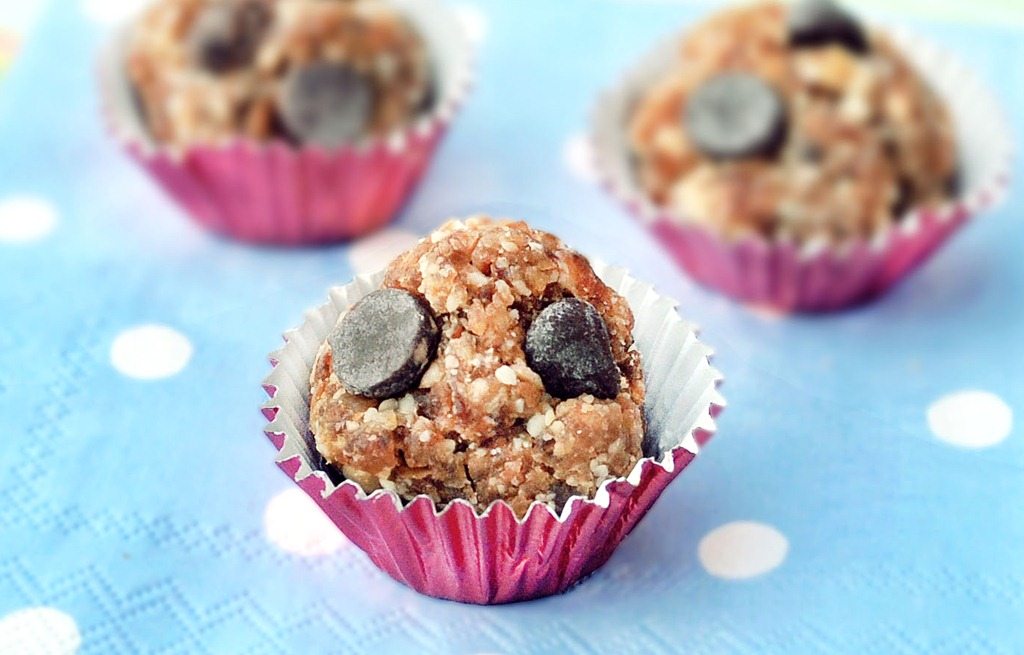 Click for a full list of flavors:
Get those fingers dirty; Momma won't mind.  Heck, when she hears how healthy this dough is, she may even join you!  So perhaps you shouldn't let her in on the secret…