But first, a recipe update:
I added 1/8 tsp of vanilla to the Raw Cashew-Vanilla Bars, which took the flavor to a new level.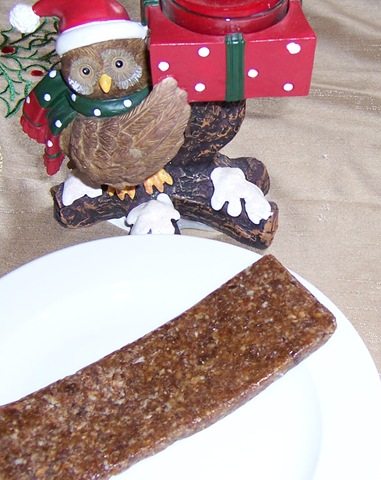 Plus,  I wanted to show off the cute owl candle. When I was at Bryn Mawr (their mascot is the owl), we kinda went owl-overboard and bought everything owl-y we could find :).
Chocolate-Covered Meal of the Day
Kabocha was once again the star: Rich and creamy Pumpkin Pie Soup (used the Vita-Mix for this!!), toast with vegan butter,  steamed green beans, side salad, and sautéed mushrooms and peppers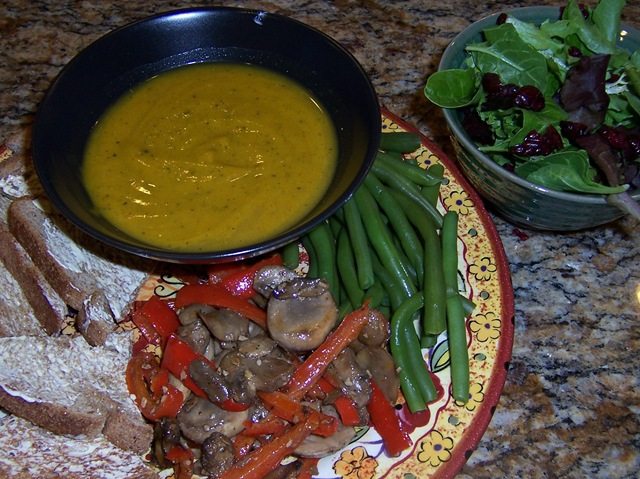 I made a double batch of the sautéed peppers and mushrooms.
The leftovers became Red Pepper Magic Soup.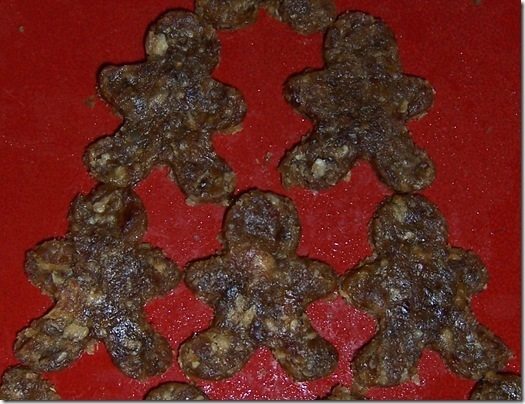 Then later, I joined some friends for dessert.
And by friends, I mean: Raw Gingerbread Men.