For most people, mornings are so rushed that they're lucky if they can find time to gulp down a Carnation Instant Breakfast shake. But every now and then, life surprises you with the gift of leisure. The following is a recipe for one of those rare mornings:
Waffles are so last year.
French Toast?  Who's that? It's time to make room for the new kid in breakfast:
Pancake Roll Ups!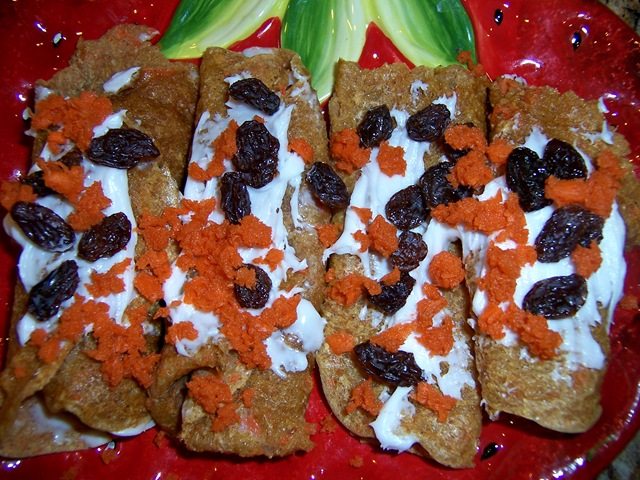 Above, Carrot Cake Pancake Roll Ups, filled with raisins and Healthy Cream Cheese Frosting, covered with carrots and more raisins and frosting.
Step One: Cook up your pancakes, a bit thinner than usual. In the photos, I used 24-Carrot Cake Pancakes.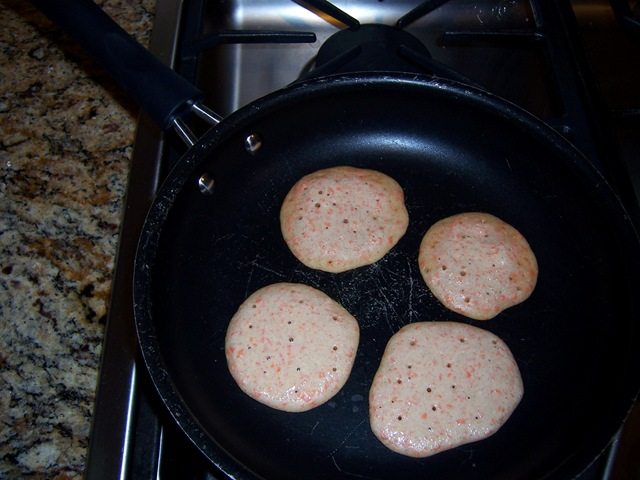 Step Two: Top each pancake with lots of yum-licious ingredients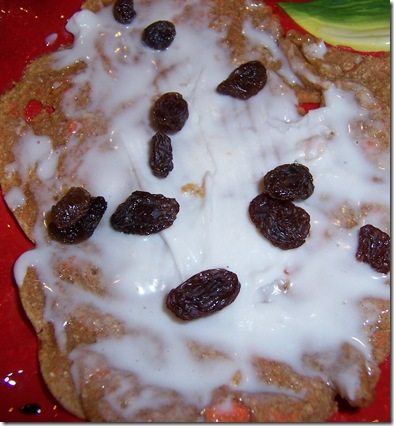 Step Three: Roll up the pancakes. Side note: I *heart* the cute strawberry plate from Pier One.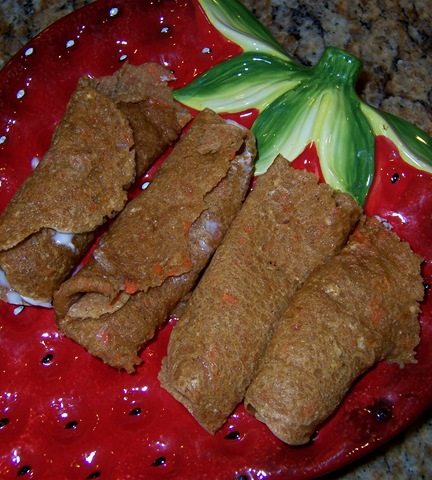 Step Four: Put more deliciousness on top!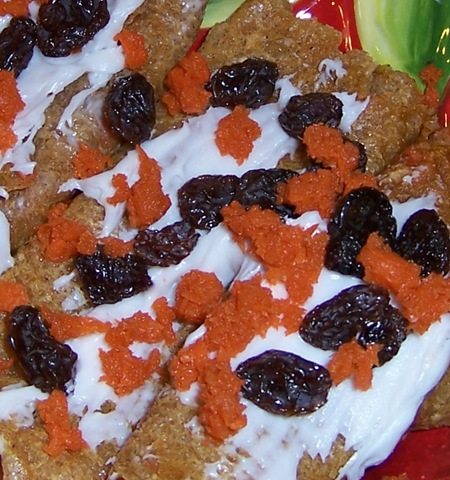 Step Five: Devour your Pancake Roll Ups before other members in your house see them and beat you to it!