This year, being single, I have no qualms whatsoever about boy bashing! So grab all your gossiping girlfriends and come join me, won't you?
.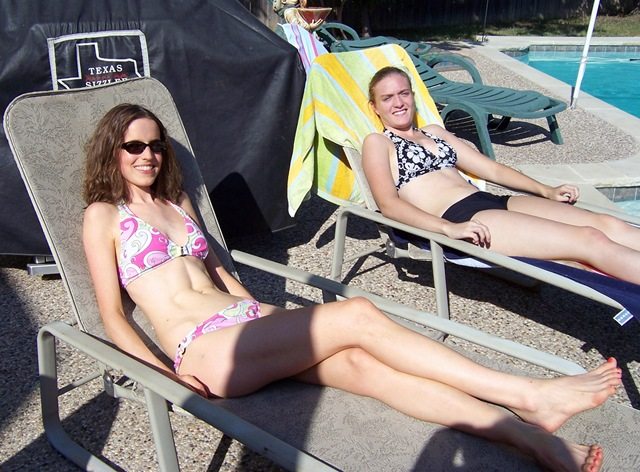 If you have snow like we do in Texas, you might want to lounge around a fireplace for this gabfest, not a pool.
Don't forget to stock up on the drinks!  (BYOW = Bring your own wine whine)
.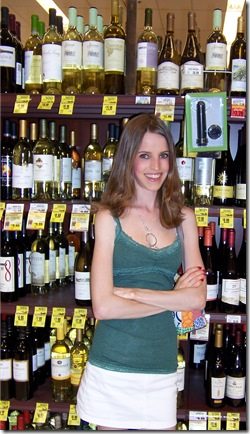 What's your worst date or break-up story?
Mine is from freshman year of high school: I'd decided that I wanted to break up with my boyfriend of a few months, but since I was an immature high-schooler, of course I didn't tell him first.  No, I went and told all my girlfriends.  Unfortunately, one of the girls had a loud mouth and told the best friend of my boyfriend, who then told the boyfriend.  (Have I lost you with this soap-opera plot?)  Well, you know how it was in high school; it was all about image, right?
So boyfriend dearest decided he needed to beat me to the punch.  Therefore, when I gave him the famous "we need to talk" line, coward boy responded by saying: "I can't talk now; we'll talk later!" as he bolted in the other direction.  (I sure knew how to pick 'em…)
Later, he came up to me and said, "Katie, we have finals coming up, so I really need to concentrate and study hard for them and I don't have time for a girlfriend right now.  So I think we should break up and get back together after finals are over."
No joke, he actually said that!
Dear Ex Boyfriend,
I am sure you don't read my blog, but just in case:  You should know that my friends and I made fun of your lame-o break-up line for years.
(Wait, we're still making fun of it!)
Oh boys…