The other day, I was privileged to receive one of the cutest emails ever!
It just made me smile so much that I had to share some of it with all of you (after asking permission, of course).
Without further ado, I give you the sweet reader, Kerrie:
I tried your Brownie Batter Pancakes today… They are amazing!
We added chocolate chips—a pancake staple in this house—along with Fairy Dust sprinkles from Australia.  When my 3-year-old son ran downstairs after his sister said I was making pancakes, he said:
"Mommy, I just love pancakes. You make good pancakes."  I couldn't take them off the griddle fast enough!
He ate the whole batch himself. His sister got ONE. LOL
They are even fit for a princess!
See, cutest email ever, right?  Thank you so much, Kerrie, for brightening my day :).
..
Keeping up with the cuteness factor:
Yesterday afternoon, Henry and I went out for a short run to break in my new special running shoes.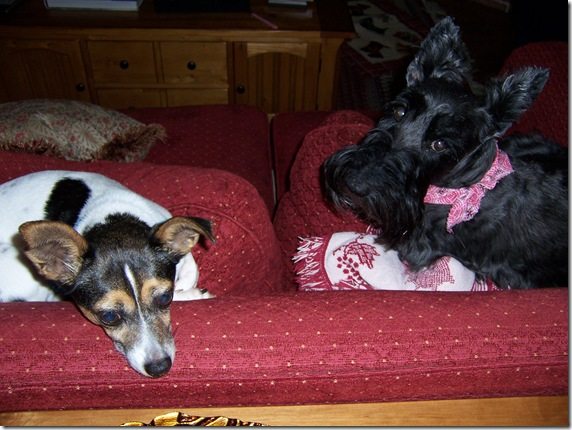 Afterwards, he was one pooped puppy! 🙂
I haven't ventured out yet for a morning run in the new shoes; right now I'm sticking with my old shoes for my long morning runs.  I figure I should get used to the shoes slowly.  Besides, it gives me an excuse to go out in the afternoons with the Henry.
As if I needed an excuse to spend time with him!
.
.