I'm dedicating this pumpkin card to my sweet pumpkin-addicted friend, Jenny: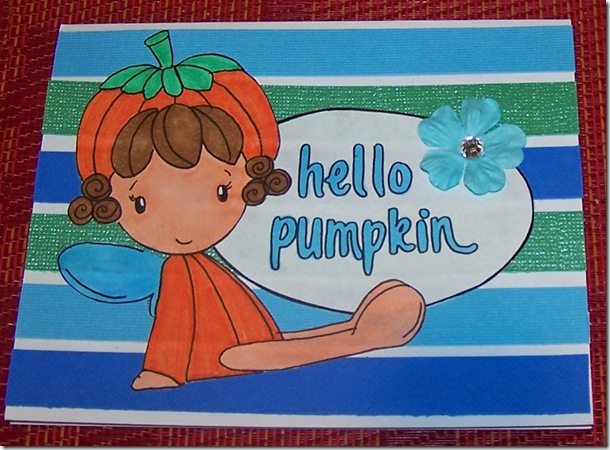 Pumpkin-Finding Tip:
The Libby's pumpkin has been a bit hard to find lately, due to a poor pumpkin crop this year. But apparently the poor conditions did not affect organic pumpkin farms. If your store is out of Libby's or generic canned pumpkin, make sure to look in the organic section before you give up! Or try a natural-food store. And if all else fails, you can buy a real pumpkin and cook your own.
Happy Friday!