Things I love about running outside:
It really wakes me up
Two words: second breakfast
I get a chance to play my favorite "

Running and Imagination

" game 🙂
It affords me the chance to clear my mind
It's a great way to take in the scenery
I feel like a warrior (especially when passing other runners)
Jumping in the pool or taking a hot shower afterwards (depending on the season)
Doing something good for a body that does so much for me
But treadmill-running?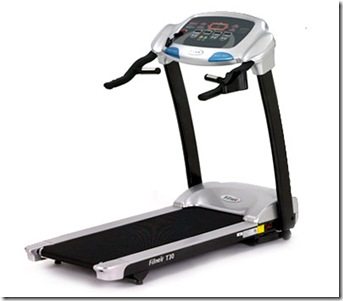 Not so much.
I've written before about my battle with the Treadmill. This past winter, I resorted to treadmill-running only once, braving single-digit temperatures instead of a meeting with the machine.
But—shock of shocks—I recently found out about a treadmill I would LOVE to try: The NordicTrack X7i.
Why is the NordicTrack X7i so intriguing?
It uses a Wi-Fi connection, along with Google Maps, to give you an infinite number of running routes all over the world. So you don't have to imagine running with, say, penguins in Antarctica. You can actually see the passing scenery as you run. And it even adjusts for elevation!
I sound like an infomercial for the thing, don't I?