Is that taking things too fast?
Math lesson: NYC Whole Foods hot bar > Dallas' Whole Foods hot bar. From grain salads to mock meats to soups, there was so much on offer. How to choose?! Finally, I managed to put together a cute little lunch: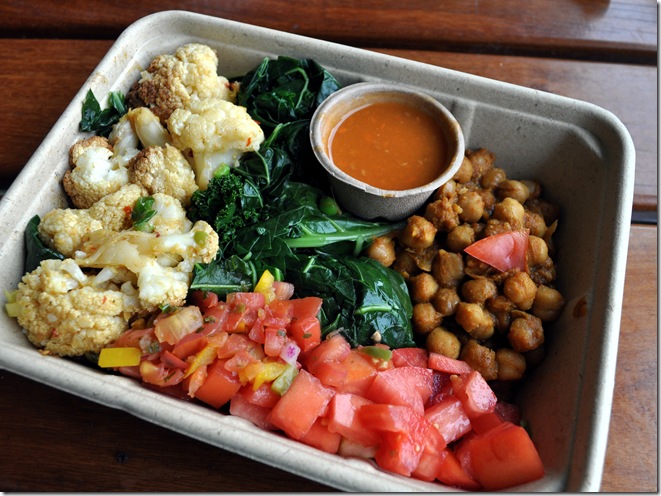 Curried cauliflower, pico de gallo (and some raw tomatoes), steamed chard and kale, and channa masala (Also pictured was a dressing I ended up not needing.)
After eating lunch, we walked around Times Square.
Apparently, someone did NOT hug a fruit on the ground behind me. What a waste of a perfectly-good fruit cup!
We also picked up our tickets to see Jersey Boys later that night.