Did you know, I have a new job?
It's true! It's true! I now moonlight as a dish model.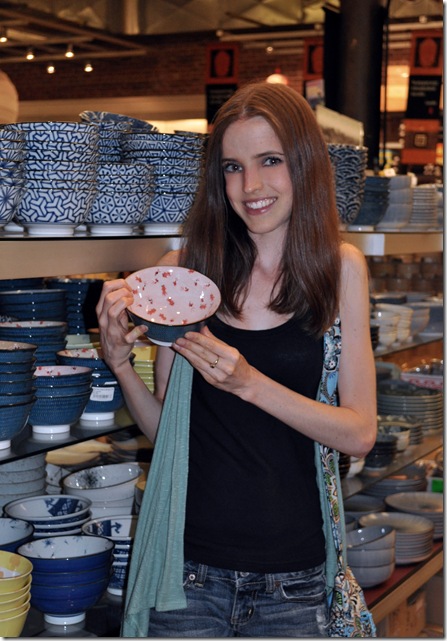 And here we have the Elizabeth china. Perfect for the family with little children that still wishes to dine elegantly.
See, I could be a dish model.
Mr Heckles: I could play the Oboe. (Non-Friends-watchers, feel free to ignore me.)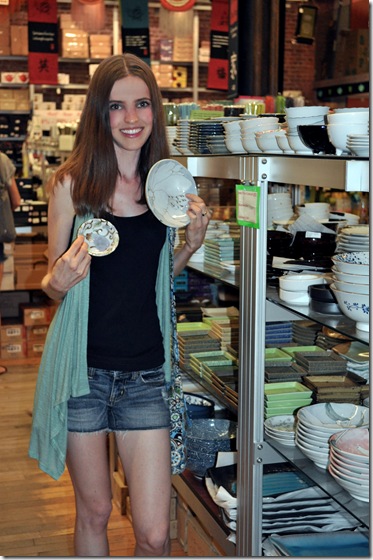 And over here, we have your more-grown-up china. This is what you'd use when the boss comes to dinner…
Pearl River Mart
If you like pretty dishware (not to mention furniture, crafts, and Asian-themed knick-knacks), a stop at the Pearl River Mart is a must. It was difficult, but I restrained myself from buying *too* much; I walked out with 2 new dishes, some chopsticks, and a sheet of stickers. They had a cute-cute-cute panda pencil sharpener… but honestly, I do not need it!
If you could be a model for any company/product, what would you choose? A clothing store? A food company? Sportswear?