Another birthday-themed post?
I have birthdays on the brain, thanks to my upcoming one next month. What can I say? I get excited early!!
But this post isn't about my birthday. It's about my mom's, which was earlier this year. We weren't late in celebrating; I just forgot to post about it.
That simply won't do, considering it started with "Cookie Dough" oatmeal!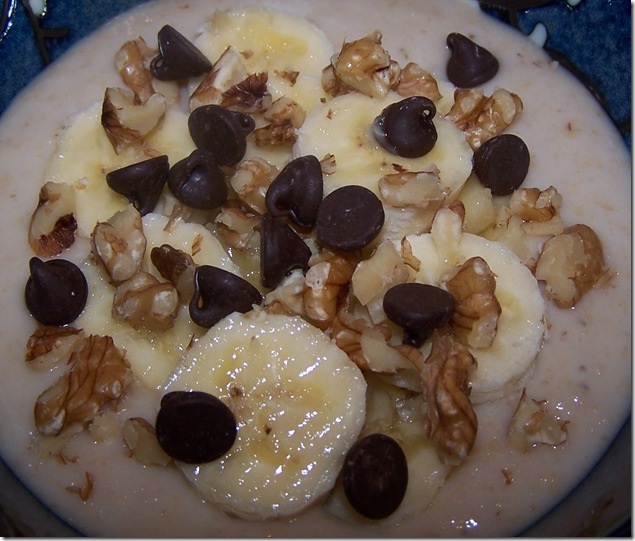 Mmmmm what could be better than a healthy, Chocolate Chip Cookie Dough Oatmeal breakfast?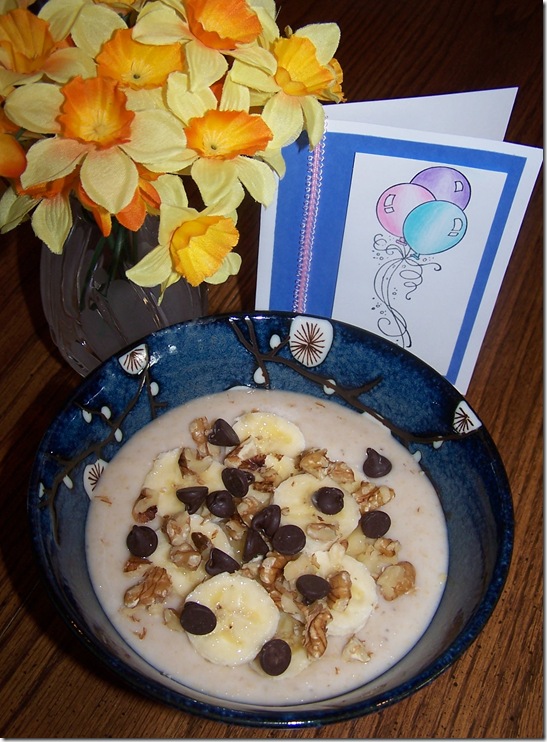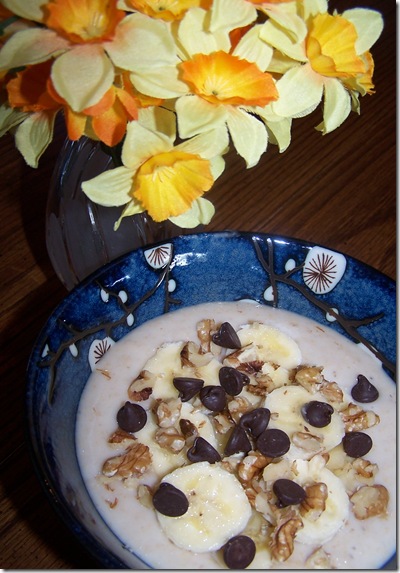 And one more "chocolate chip cookie dough" oatmeal shot.
('Cause you can never have enough cookie dough!)
After polishing off the bowl, Mom looked at me and said, "Forget school, Katie. You can just be my personal breakfast chef."
Well, at least I now have a backup career plan in case my modeling career flops. 😉
Question of the Day:
What's your dream job? And has it changed since you were a little kid?
No, my dream job is NOT a personal oatmeal chef… although that might be fun!