Growing up, did anyone else love The Little Mermaid?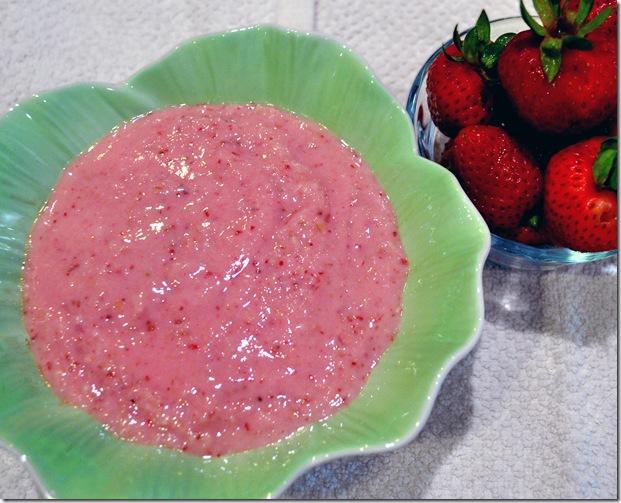 Pink Lady meal: chocolate pb (unpictured) and Strawberry Shortcake Pudding.
And then I babysat for the world's most energetic child!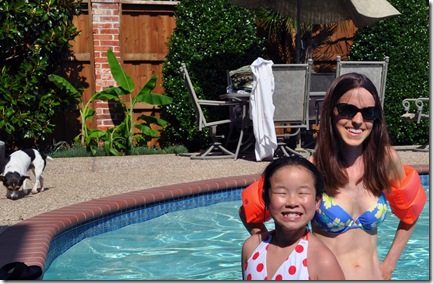 (Note Henry in the background. If you try to get too close to him, he'll run away. Poor guy is deathly afraid of the water. Thinks he's a cat, I guess.) How did I get stuck wearing the water wings? Well, I think I offended my little friend when I asked if she needed them. Her response to me: "I'm a big girl and don't need floaties. YOU wear them!" Touché!