I told you all, the other day, about my retail therapy… but I forgot to show you what I bought: a new hat!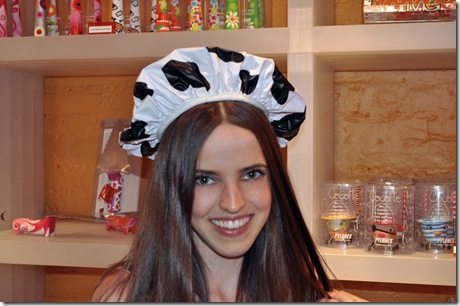 Just kidding; I restrained myself… what on earth would I do with something so atrocious? Actually, I didn't end up purchasing anything the other day. After all, not everyone can be as rich as Paris Hilton (who—as it turns out—isn't so lucky. She was arrested for Cocaine possession this week. Money can't buy happiness). Maybe I should have bought the hat, though. I know a certain friend who'd like it ;).
Yesterday presented me with a diversion in a different form: a visit from the postman (who, noticing all the packages that arrive for "Chocolate-Covered Katie, one day asked: "What company is Chocolate-Covered Katie?" hehehe).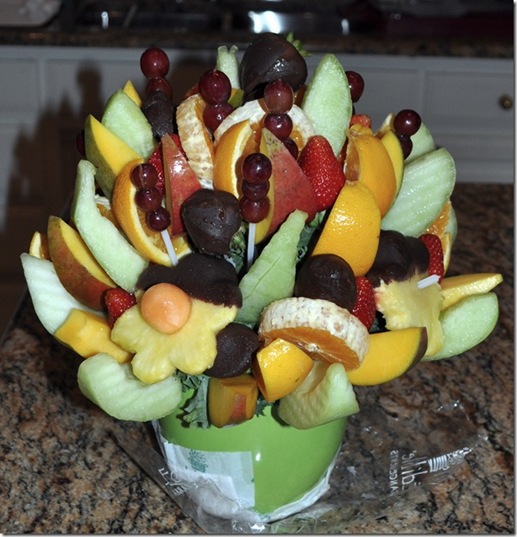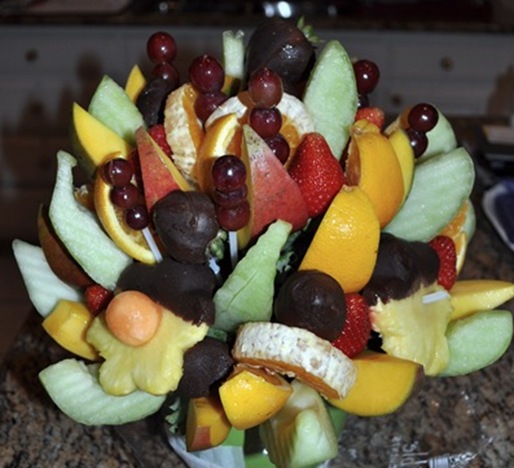 This delivery wasn't for CCK; it was simply for Katie. And it was from… Sports Store Hottie!!
The edible birthday surprise was incredibly sweet, especially since it meant he'd paid attention to me (a good trait in guys). I'd told him I hated getting flowers because it always made me sad that they died after a few days. So in his card, he said, "I figured out how to get you flowers that won't go to waste!"
Oh, did they ever not go to waste. My friends and I had a field day with this thing. Give me sweet fruit over droopy roses any day. I invited two girl friends over after dinner for a *cough cough* "study" session and instead of studying, we ended up attacking my birthday flowers.
Death by 1,000 forks!
Eh, it's only the second week of school; what's there to study anyway?
Question of the Day:
What's the nicest gift you've ever gotten from a romantic interest?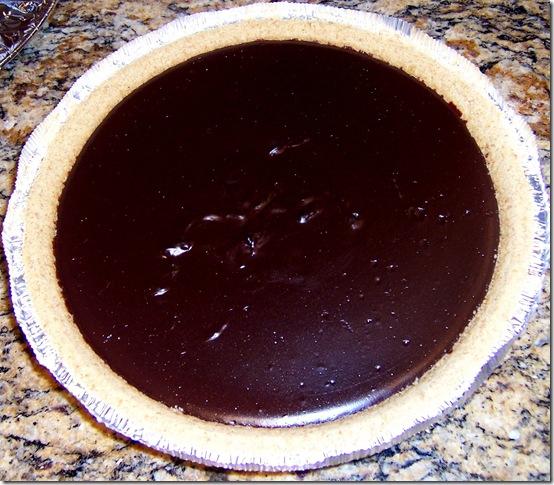 Anywho, the nicest gift I ever got from a boy was probably my ex-boyfriend's chocolate pie.
But SSH's edible birthday flowers are pretty high up there, too.  Also: Have you ever had a secret admirer? I remember I had two different ones in middle school, one of whom we made fun of because he kept signing his notes "from your secret admiror." And back in elementary school, I got a rose on Valentine's Day from a secret admirer… but then I discovered that a bunch of my friends did too, so I'm sure they were really from one of our moms!