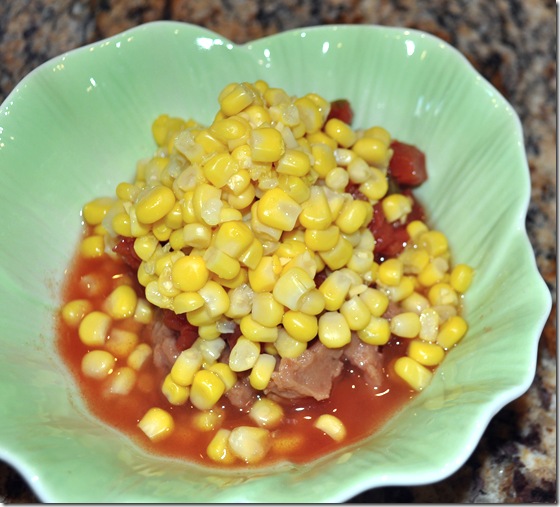 Lately, I'm needing to come up with even quicker meals.
Katie, your recipes are already quick and easy. How much simpler can they get? What about a meal in 5 minutes? Sorry to Rachael Ray, but 30 minutes to dinner sounds like a long time to me. Sometimes, 5 minutes is all you've got! The following recipe is a bit too simple to really be called a recipe.
As Geoffrey Rush says, "The recipe is more what you'd call "guidelines" than actual rules." Okay, so I switched up his words a little. Creative liberties, people. Argh! But I'll get to the fiesta bowl in due time. Let's start with dessert first, shall we? Yesterday, at the grocery store, I picked up something new: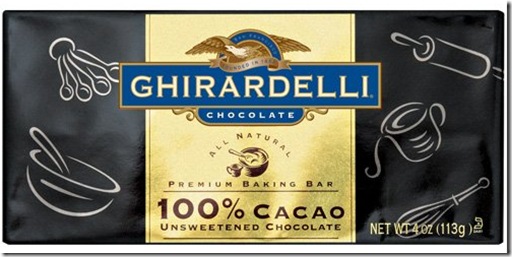 Not just for baking!
Under the influence of Caitlin, I gave 100% chocolate another shot.
I'd tried 100% chocolate before and thought it wasn't for me. But Caitlin insisted that you have to take more than just one bite, because the first bite is very bitter, but after the initial shock, your body gets used to it—and craves more. Turns out Caitlin knows exactly what she's talking about! Ghirardelli 100% chocolate is so rich and smooth. Just one square is more than enough to satisfy a major chocolate craving. Take small bites and let it melt on your tongue.
Be warned: this stuff is not for the faint of heart. You must be a die-hard chocoholic. Now if you are a die-hard chocoholic, I challenge you to try this. You just might like it!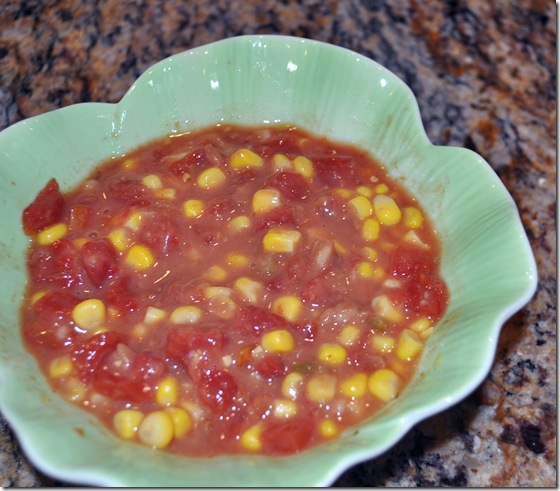 5-Minute Fiesta Bowl
(Serves 1)
refried beans (lard-free)
corn – canned or fresh
Ro-tel tomatoes with chilis (Or, if you can't find them, use regular diced tomatoes, and either add your own chilis or some hot sauce)
Mix all ingredients together; don't just simply combine. The refried beans will add a fun thickness to the dish if you stir them up. Use more tomatoes for a soup. (This isn't the tortilla soup I mentioned in an earlier post. I'll get to that soon.)