It took all my strength to not run today, as the weather was gorgeous, once again. But, like I've mentioned before, part of my exercise philosophy includes not running every day. And it had been a while since I last took a rest day. So back to beddie byes it was for me. Well, not really; I can't seem to sleep past the sun. My body says, "Sunshine! Time to wake up!" Therefore, I ambled down to the kitchen, and set my mind to making some breakfast.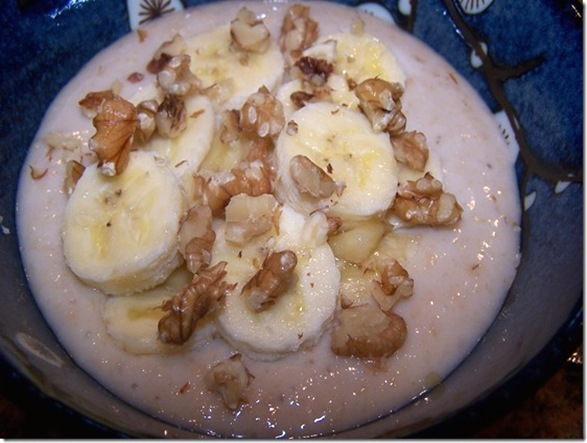 I haven't had this in over a month: oatmeal using the "Melted Banana Trick.
It's a recycled picture, but today's looked basically the same, maybe sans a few of the banana slices on top. After brekkie, I did some weight-lifting (which I still haven't figured out how to enjoy), then it was off to class. To take advantage of the weather, I left a little early and brought a snack. But the snack wasn't for me: Here come the duckies!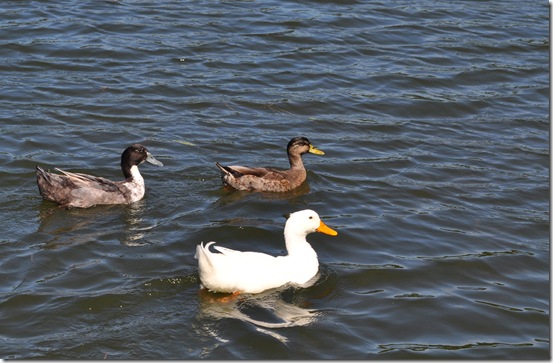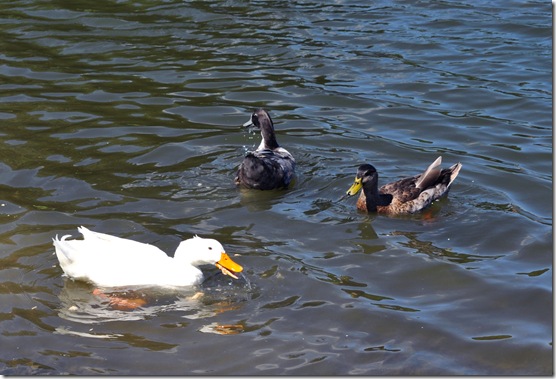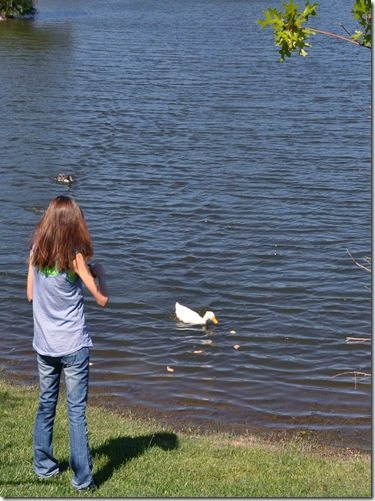 These guys sure know how to chow down. Going to the pond and feeding the ducks is a silly activity that I really enjoy. In fact, one of my two earliest memories is at a duck pond. I was two or three… and I ended up with duck poop all over me! (My other earliest memory is of my dog eating the head off a Barbie doll. So, again, not too pleasant. I had a happy childhood, I swear!)
What is your earliest memory? Hopefully it's nicer than mine!.