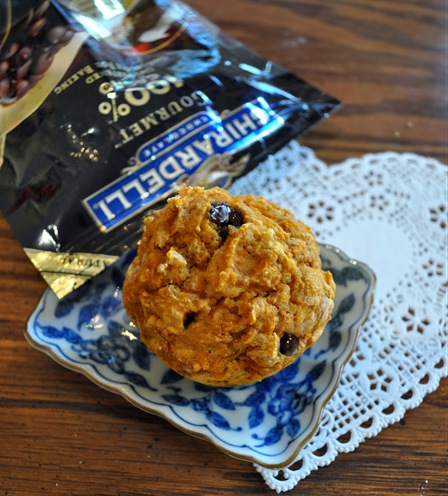 Pumpkin chocolate chip muffins muffin for one! Yippee!
.
"One lil Pumpkin" Muffin
(covered in chocolate)
1 tbsp canned pumpkin
handful chocolate chips
pinch pumpkin pie spice
1/4 tsp baking powder
3 tbsp flour
sweetener of choice
heaping 1/16th tsp salt
1 1/2 tbsp water, nondairy milk, or oil (such as coconut), or a combination
Procedure: Follow the directions for a Single Lady Cupcake, subbing pumpkin for the applesauce and adding the chips and spice. Also, sub the oil for water or nondairy milk if desired.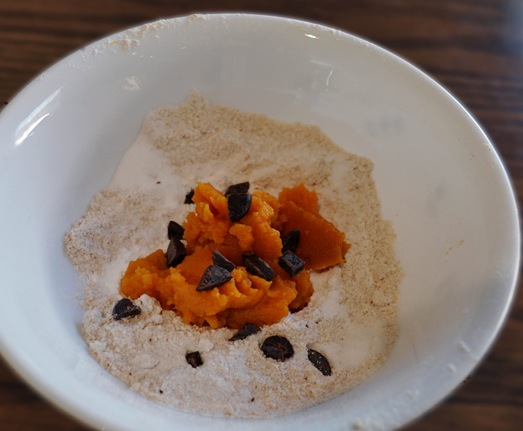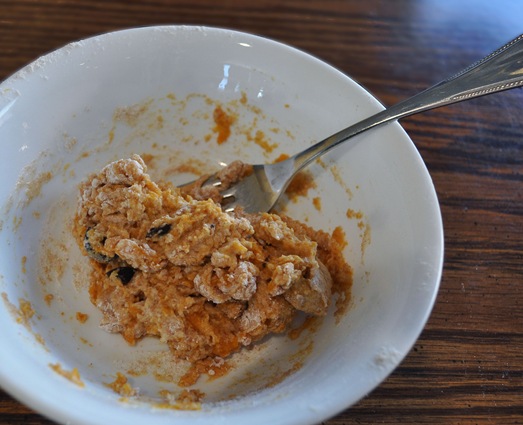 How do you like them apples pumpkins?