But first, I have to share:
My sister's response to yesterday's post: @ChocCoveredKt Thanks for discussing my consonant mispronunciation on your blog. But stutters are cool now thanks to Colin Firth!
I *heart* my sister. She is too funny! Below, little sister, when she couldn't say my name: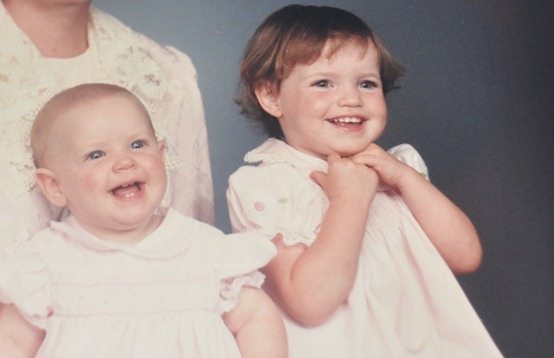 And me, when I used to bite her.
Luckily, I'm wiser now. I've learned chocolate tastes much better than little sisters!