A good day starts with a good breakfast
Right from the start, I knew today was going to be a good day. After all, it began with blueberry pancakes. Pancakes for breakfast = guaranteed happiness.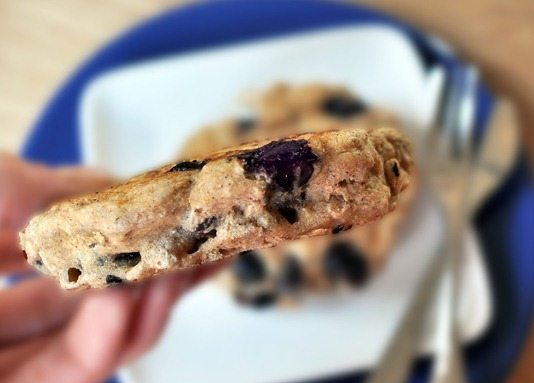 Giant, fat and fluffy Blueberry Pie Pancakes.
Here's the secret to making fat pancakes: Use less liquid.
You might think it sounds obvious, but a lot of people don't know this! If you want a specific recipe to yield thicker pancakes, simply cut back on the amount of liquid called for in the recipe. You'll get fewer pancakes, but more thickness. (On the flip side, if you want a recipe to yield a larger number of pancakes, make the batter a little thinner.)
The consistency of the dough for the Blueberry Pie Pancakes is almost as thick as muffin batter.
Consequently, the pancakes, themselves, are super-fat.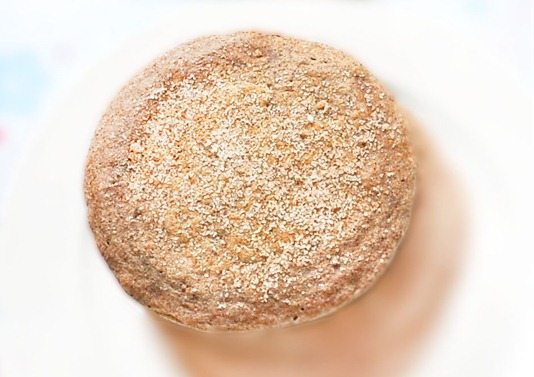 I don't always want fat pancakes.
Take, for example, the Snickerdoodle Pancakes.
When I make them, I'm going for the size and shape of fluffy snickerdoodle cookies. So that recipe calls for more liquid (and less baking powder) than the blueberry pie pancakes. (Adding a little extra baking powder will also yield fatter pancakes. But don't add too much or you'll end up with a weird taste.)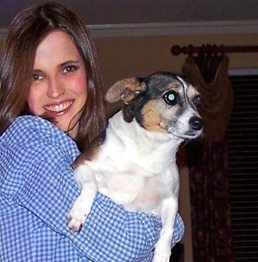 Henry likes pancakes too. True story: once, a pancake fell on the floor (when I was trying to be super-cool and flip it in the air. Emphasis on trying). Thankfully, it wasn't a chocolate-chip pancake, because Henry took off with the thing before I even had a chance to see where it dropped!
Help me choose:
For tomorrow: fruit recipe or chocolate recipe?

Have you noticed I like asking for your input? (Also, I hate making decisions!)
If you'd rather, feel free to vote on Twitter.