Perhaps an employee at Whole Foods secretly spiked my most-recent jar of peanut butter.
How else can you explain why a chocoholic would crave nothing but peanut butter for the past three days?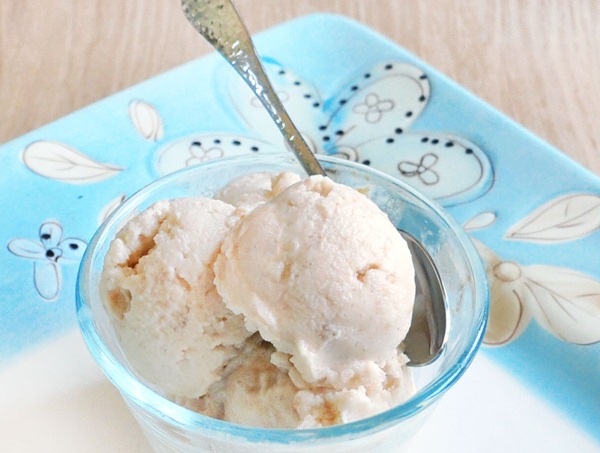 Yesterday, to feed the ever-growing peanut butter beast inside of me, I created this fast and easy peanut butter ice cream. No ice-cream maker needed!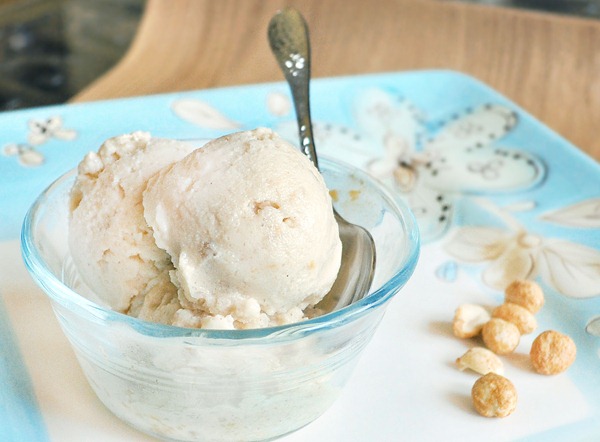 Note: When I made this for myself, I used some of the options to make this ice cream higher-calorie. However, the basic recipe is very low in calories. So if you're watching your weight, you can easily choose to keep it low-cal.
Never-ending PB Ice Cream
(gluten-free and sugar-free)
1/4 tsp pure vanilla extract
scant 1/16 tsp salt (don't omit)
1-2 tbsp sweetener of choice, or stevia to taste
1 cup milk of choice, or canned coconut milk for richest results
1-3 tbsp nut butter of choice (peanut butter, almond, cashew, etc.)
Optional: you can add banana, chocolate chips, etc.
Stir together all ingredients. If using an ice cream maker, process according to manufacturer's directions. Otherwise pour mixture into either ice cube trays or 1-2 shallow containers, and freeze. Once frozen, pop the block out of the container, thaw just enough for your blender or food processor to be able to handle it, and blend until smooth. If you don't have a high-speed blender like a Vita-Mix, you can still use a food processor – just thaw a little longer, then scoop out and freeze up to a half hour for firmer ice cream. For authentic presentation, I scooped it out with an ice cream scoop.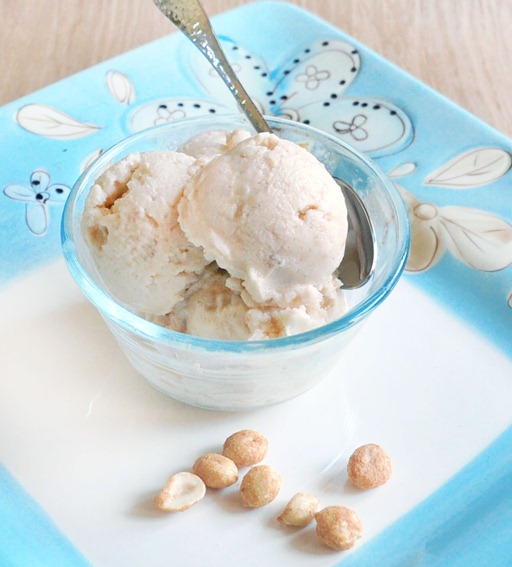 P.S. Isn't the plate gorgeous? It was $6 on sale. See, you do not need to spend a ton of money for cute dishware.
(Also, I think I need to branch out from blue. Every time an item—be it clothing, dishware, whatever—comes with a choice of colors, I almost always choose blue.)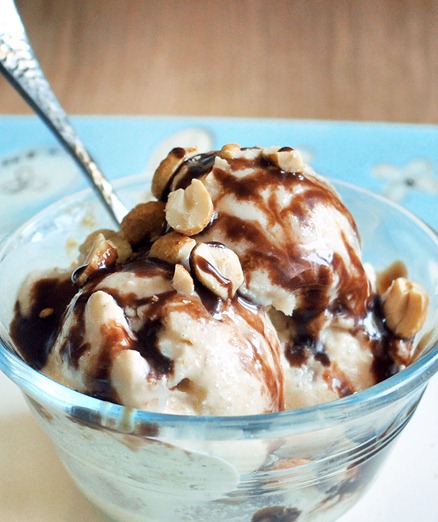 Highly recommended:
Try this topped with some Peanut Butter Cookie Dough.
As is the case with chocolate, there is no such thing as too much peanut butter.
Question of the Day:
 What is your absolute favorite food in the whole wide world?
Mine is chocolate. Always and forever. Sorry peanut butter; I give you points for trying!