Just try to keep your spoon out of this: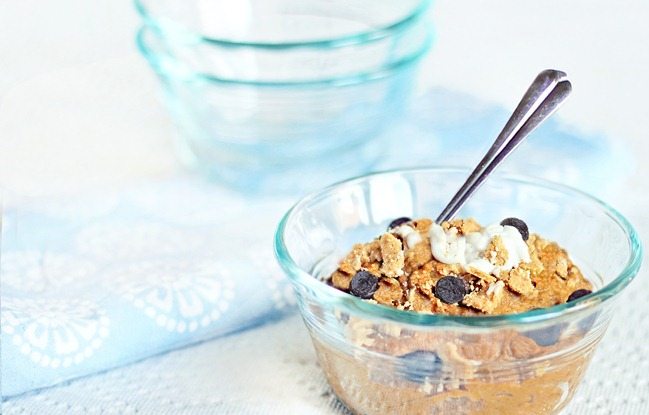 Oh forget it.
Resistance is futile.
I made this pumpkin cookie dough dip for a Halloween party on Saturday. But it almost didn't get there. My roommate and I had a difficult time taking the dip out of the food processor… we kept stealing more and more tastes!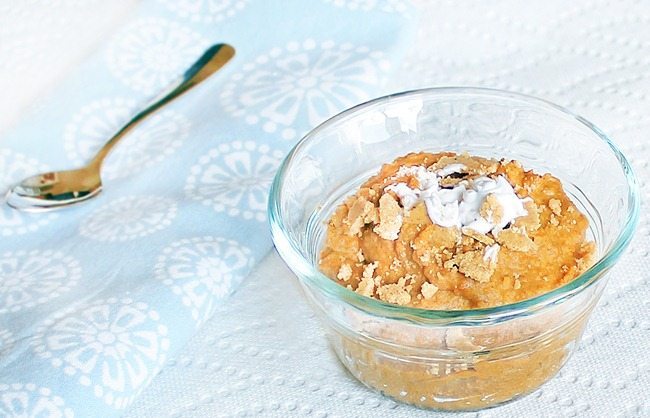 The guests at the party experienced a similar difficulty leaving this dip alone. Even people who said they didn't like pumpkin were begging for the recipe.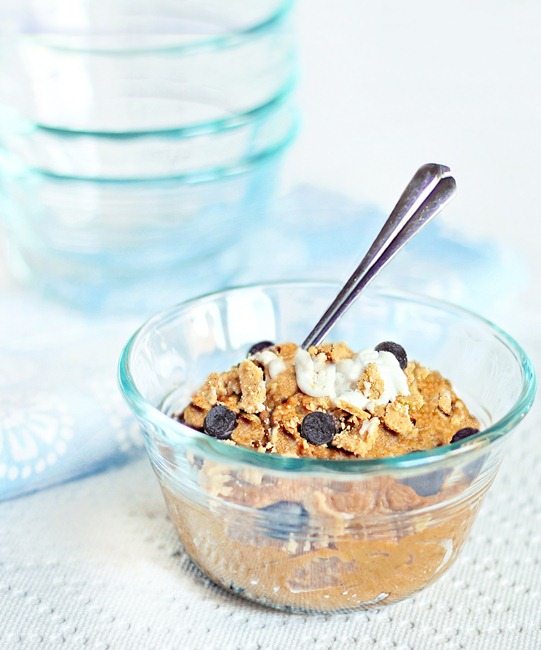 Pumpkin Cookie Dough Dip
Inspired by my Chocolate Chip Pizookie Pie.
1/2 cup pureed pumpkin or sweet potato
1 can white beans or garbanzos, drained and rinsed very well
1/2 cup quick oats
1 and 1/2 tsp cinnamon
1/4 tsp salt
1/4 tsp baking soda
brown sugar (see below for notes on how much, and substitutions)
1 and 1/2 tbsp oil OR 2 tbsp nut butter
1 tsp pure vanilla extract
milk of choice, as needed – I used 1 and 1/2 tbsp almond milk
This could not be easier: just combine everything in a food processor (not a blender, for best results) and whirl until VERY smooth.
As for sugar: I used 1/2 cup brown sugar (which is cut down from the amount called for in my regular cookie dough dip). If you want a pumpkin dip with absolutely no added sugar whatsoever, see the above "nutrition facts" link. And if you wish to use other sweeteners, I'm sure that'd be fine. (Using Sucanat might give it a fun "gingerbread-y" taste.)
Seriously, go grab a spoon.