Don't worry; it's not graded!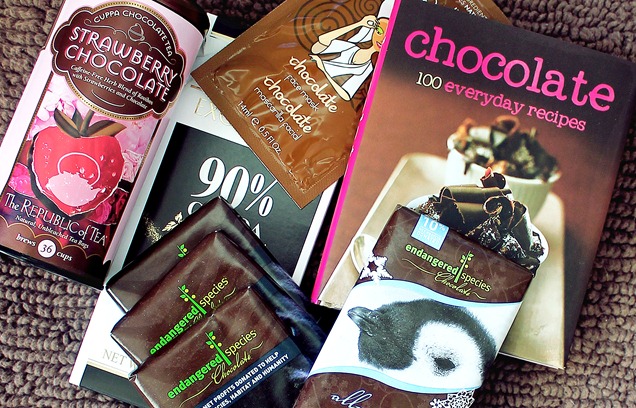 The above is a compilation of all the chocolate various relatives and friends sent me for Christmas.
They know me so well

.
I haven't tried the face mask yet, but the strawberry-chocolate tea is really fun. (Apparently, it comes in a red velvet flavor, too.) And the Endangered Species chocolate-peppermint crunch bars are delicious! Why on earth had I never bought them before?
I bet they would be incredible in my Magic Chocolate Pie.
'Cause the only thing better than chocolate is mint-chocolate. (Ok, and raspberry-chocolate, and coconut-chocolate, and coffee-chocolate, and… I'd better stop now, or I could go on forever.)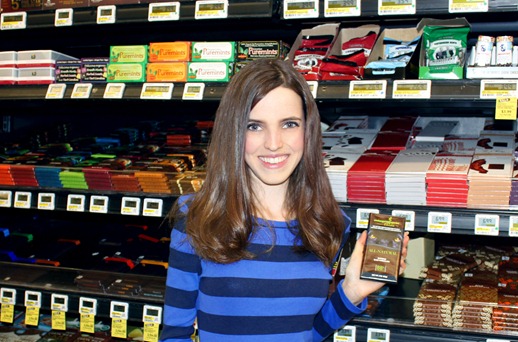 Are you a chocoholic?
Below, I've created a quiz for you.
You know you're a chocoholic if…
Your top 3 favorite desserts are chocolate pie, chocolate fudge, and chocolate brownies.
You've contemplated adding cocoa powder to your peppermint toothpaste.
You walk into Bath and Body Works just to smell the chocolate candles.
You have at least ten different types of chocolate bars in your pantry… and none of them lasts very long!
You've thought about naming a future child "Godiva."
You accidentally drop a piece of chocolate on the ground and then eat it anyway.
Your idea of a balanced diet is holding a chocolate bar in each hand.
Your friends hide their chocolate whenever you come over.
You believe chocolate is a perfectly acceptable breakfast food.
You have a special chocolate recipe tab…
Here's mine: Chocolate Recipes.
Warning!
Do not click the above link unless you are a true chocoholic!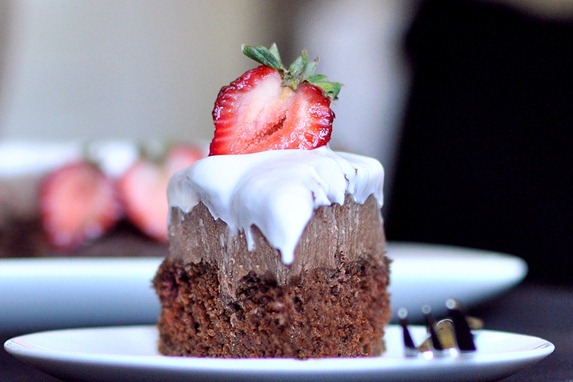 But do try a slice of my Triple Mousse Fudge Cake.
It just so happens that today is National Chocolate Cake Day!
Question of the Day:
Are you a chocoholic?