Love Shmove.
Everyone knows the real reason to celebrate Valentine's Day: it's a great excuse to unapologetically consume exorbitant amounts of chocolate. So whether or not you buy into the manufactured holiday, don't miss out on the chance to stuff your face with chocolate treats.
Most likely, you can already think of about a million ways to celebrate. Or ten million, if you're as in love with chocolate as I am.
(But I don't think that's possible!!)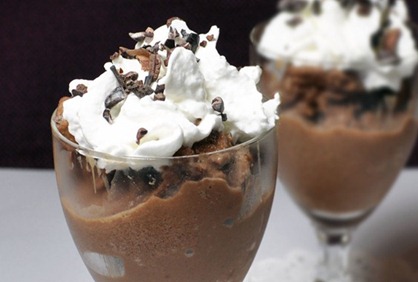 Here are some ideas: Healthy Chocolate Recipes.
The above recipes are healthy ideas to treat yourself, so you can be good to your heart while still treating your tastebuds. Most of them are also pretty easy and quick to make! However, just in case you feel like doing absolutely no work today, I still gotcha covered…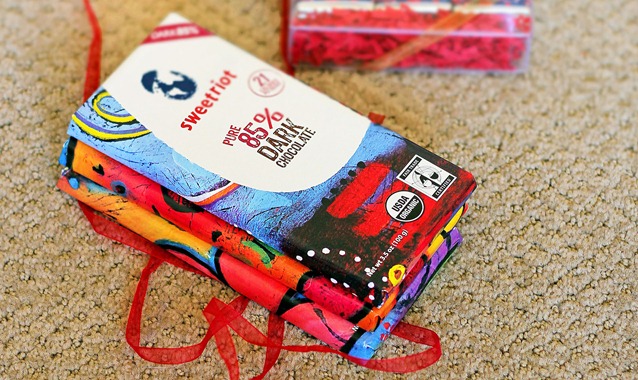 Every day, I get quite a few email offers for product reviews, and I have to turn most of them down. But when the Sweet Riot company offered to send samples of their new chocolate bars, I certainly couldn't turn those down!
First and foremost, their chocolate is awesome because it's fair-trade. It's also vegan and gluten-free. I really enjoyed the 85% bars—the taste reminds me somewhat of Magic Shell. (My roommie gobbled up all of the little 70% squares. She appreciated the fact that they're only 20 calories per square.)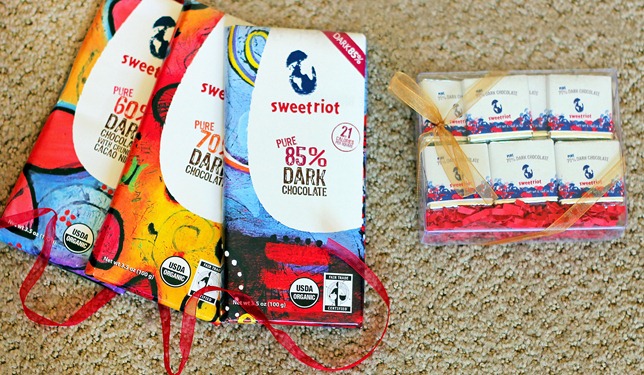 It's been awhile since my last giveaway, so how about a quick chocolate giveaway in honor of Valentine's Day Chocolate Appreciation Day? (Every day should be Chocolate Appreciation Day.)
This giveaway is now closed.
Congratulations to Madi.
I've emailed you!