This is going to be one green post.
I think green foods are my favorite: Kale, broccoli, zucchini…
And mint-chocolate chip!!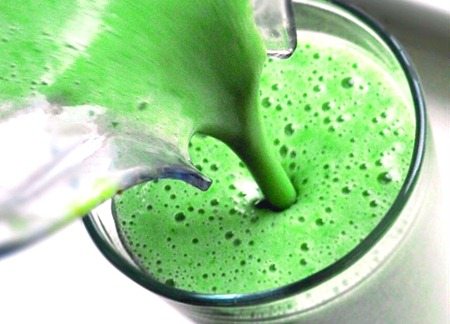 Have you ever tried a McDonalds' shamrock shake? I actually haven't, but I make this shake at least once a month. It is so incredibly delicious… and so vibrantly green!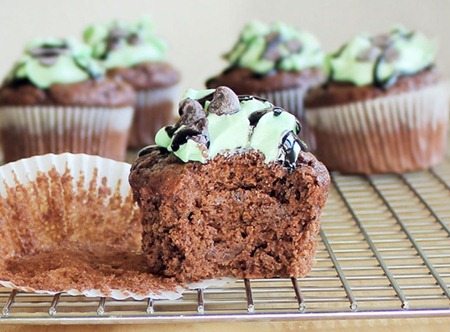 If Baskin & Robbins made their famous mint-chocolate-chip ice cream into a cupcake, I imagine it would taste something like this. Bonus points for adding chocolate chips to the batter.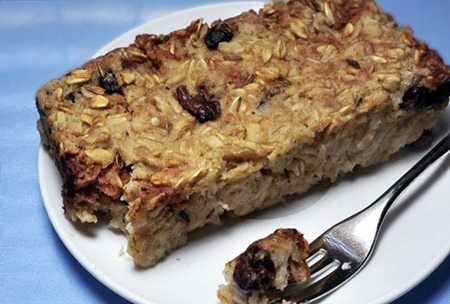 This cookie-like oatmeal would make a perfect St. Patrick's Day breakfast!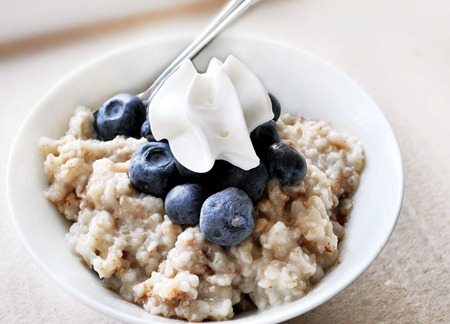 If you click on the above link, you'll find a list of all my oatmeal recipes. Oatmeal is a staple in Ireland… you've gotta eat oatmeal on St. Patrick's Day!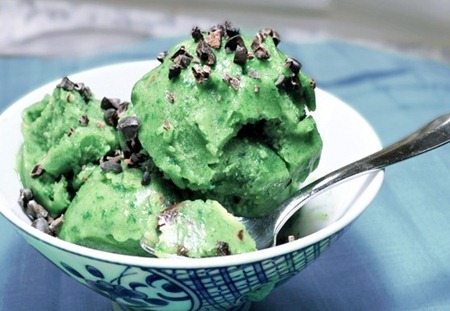 Yes, spinach. Don't be scared! Just like with green smoothies, you cannot taste the spinach in this. It's a great way to get kids begging for vegetables!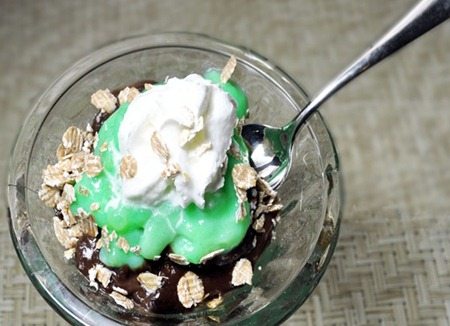 Looks like Jello pudding, but it's much healthier! And don't forget the gooey chocolate frosting…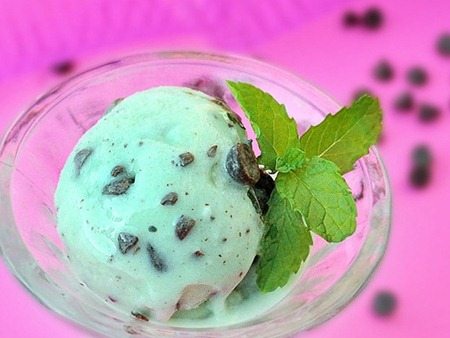 A healthy alternative to the stuff you'd find at a fancy-schmancy ice cream parlor.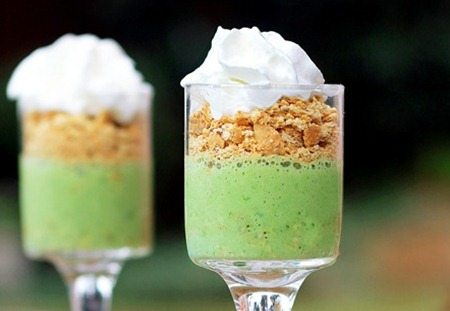 Just in case you were wondering where Leprechauns go for the winter, here is your answer: They go to Florida! They sit on the beach and eat key lime pie.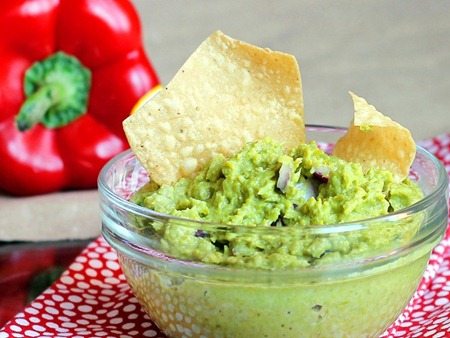 Try bringing this deliciously green dip to your St. Patrick's Day party. I call it "Aspari-Dip" since I don't think it tastes like avocado. But when I served it to a bunch of friends, they told me it was better than guacamole!
Question of the Day:
Are you going to eat anything green on St. Patrick's Day?
Are you Irish? And do you make sure to wear green? I'm sure I'll eat something green without even trying, since so many foods–especially veggies–are green. And I always wear green on St. Patrick's Day… being pinched hurts! As for being Irish, my grandfather was a full-blooded Irishman, but I've never actually been to his homeland. I'd love to go someday.