Cauliflower Alfredo Sauce – ultra creamy, delicious, and perfect for a healthy dinner!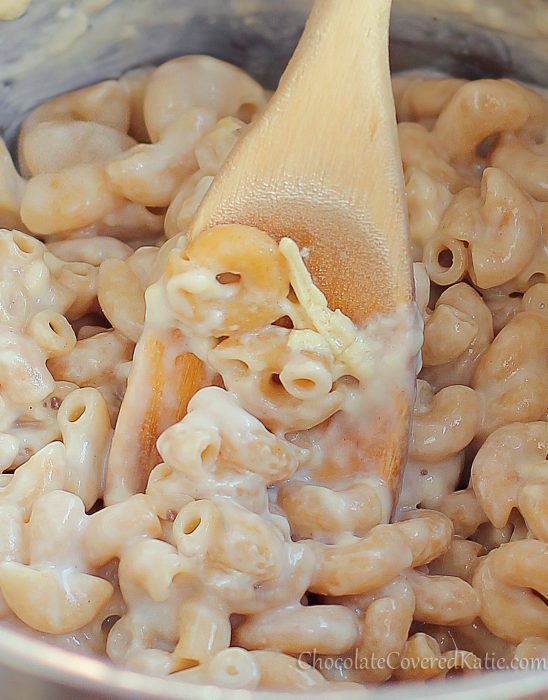 So, it is May.
Cue the flowers and butterflies.
The flip flops, the sunshine, the fresh berries, the popsicles.
Right? Right??
Or, at least I thought that's what is supposed to happen in May. But maybe I'm getting it confused with December. All I know is the weather this past week was decidedly non-sunshine. Grey clouds, gusting winds, and temperatures in the 30s? Nary a flip flop in sight. Put down those popsicles… Time for some comfort food!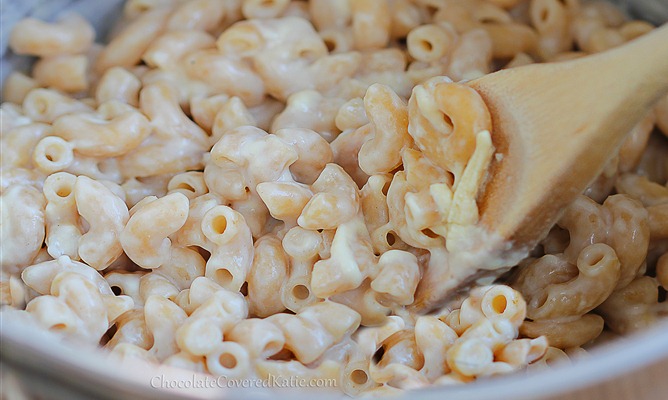 And macaroni and cheese is some serious comfort food.
Although I make this healthy cauliflower alfredo sauce recipe quite often, I don't usually bother to measure any of the ingredients; it's very forgiving in terms of measurements.
I also like to make a similar vegan alfredo sauce using homemade cashew cream in place of the cauliflower. But that requires soaking the cashews the night before, and I'm not always thinking so far in advance.
In any case, this creamy cauliflower alfredo sauce will take care of some real alfredo cravings – without all the saturated fat and cholesterol you'd get from eating traditional alfredo sauce made with heavy cream. And by adding just one extra ingredient, you can easily turn the cauliflower alfredo into cauliflower mac and cheese if you'd prefer.
Plus you're getting a vegetable serving at the same time!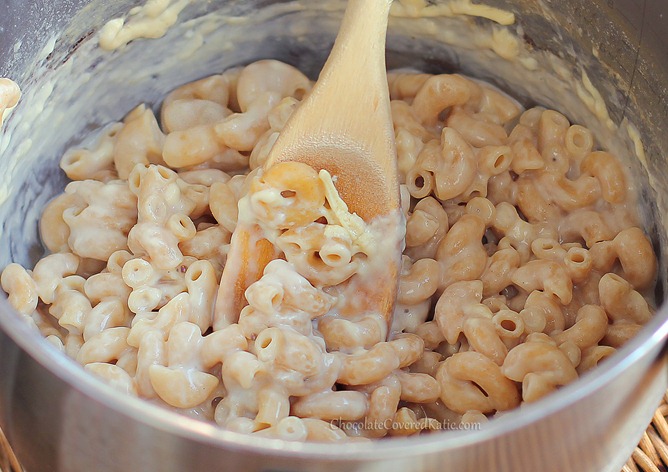 P.S. If you couldn't tell from my oh-so-fancy pictures, I was much too hungry to worry about setting up a fancy photoshoot!
Five seconds after taking these pictures, the cauliflower alfredo magically disappeared!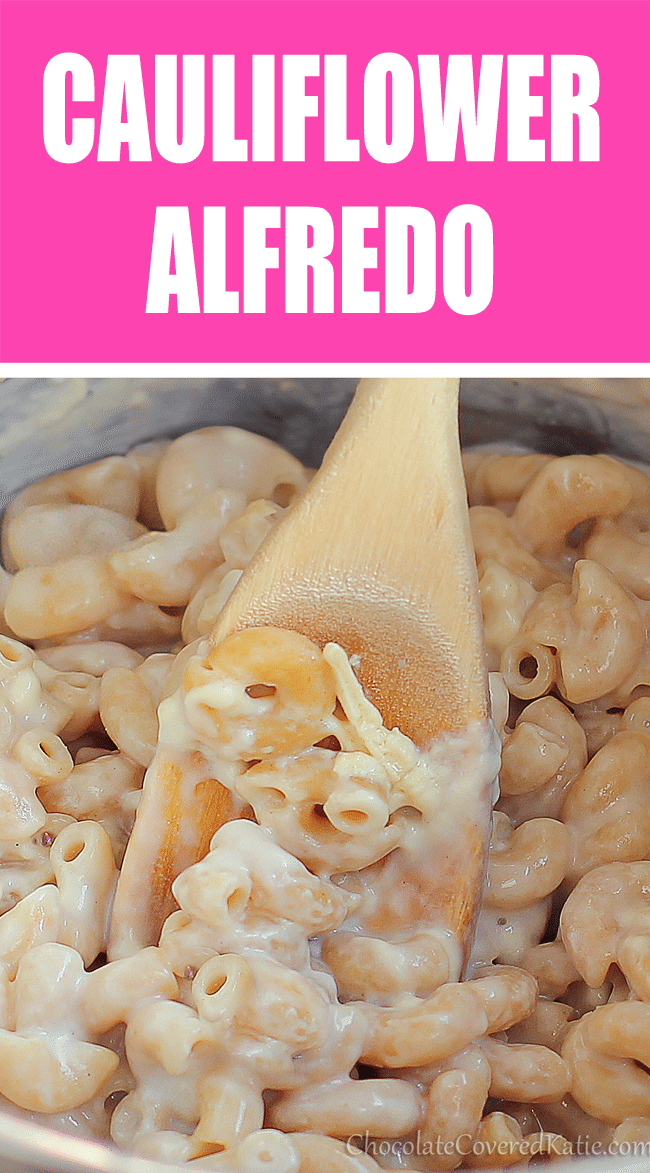 Cauliflower Alfredo Recipe
Creamy Cauliflower Alfredo Sauce
Print This Recipe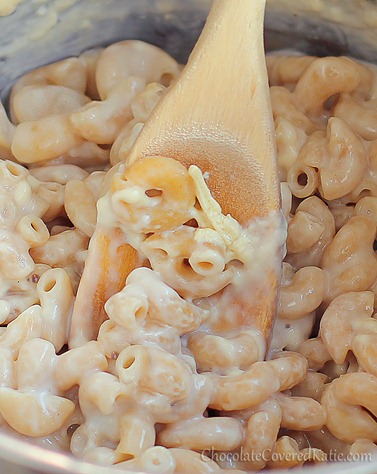 Ingredients
scant 2 cups raw cauliflower (160g)
1/4 tsp garlic powder, or 2 tsp minced
1/4 to 1/2 tsp salt (depending on your taste preference for salt - I like 1/2 tsp)
2 tbsp butter spread of choice, such as Earth Balance or Smart Balance Light (or sub 2 tbsp olive oil and a little extra salt if needed) (30g)
1 cup milk of choice (240g)
optional: 1/2 cup of either of the following: nutritional yeast or mozzarella-style shreds (such as Daiya)
You can also add a little Dijon mustard or lemon juice if desired. Or sometimes I add dried oregano or rosemary.
Instructions
Cauliflower Alfredo Sauce Recipe: Put all ingredients into a medium pot and bring to a complete boil, then cover and simmer 15 minutes or until the cauliflower is fall-apart tender. Pulverize with either an immersion or regular blender. Serve over cooked linguine, or elbow pasta (for cauliflower mac and cheese), or spaghetti squash, rice, steamed veggies, or whatever! Makes about 2 cups, and it gets much thicker as it sits.
Link Of The Day: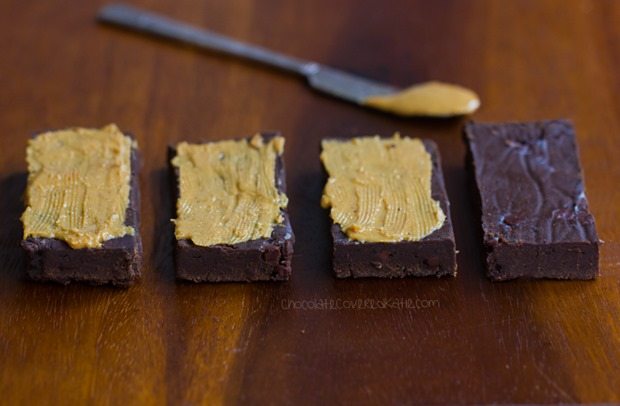 Chocolate Peanut Butter Protein Bars
5/5 (13)