Melt-in-your-mouth chocolate pumpkin fudge balls:

What do you do when you're stressed?
I'm normally an outgoing person—a very outgoing person.
But when I feel overwhelmed, I generally prefer to be alone to process everything in my head.
I'll go for a long walk or run, lay in bed with my feet up against the wall, or listen to loud blasting metal or rock, with headphones on so that no one else will have any idea.
Or I make food!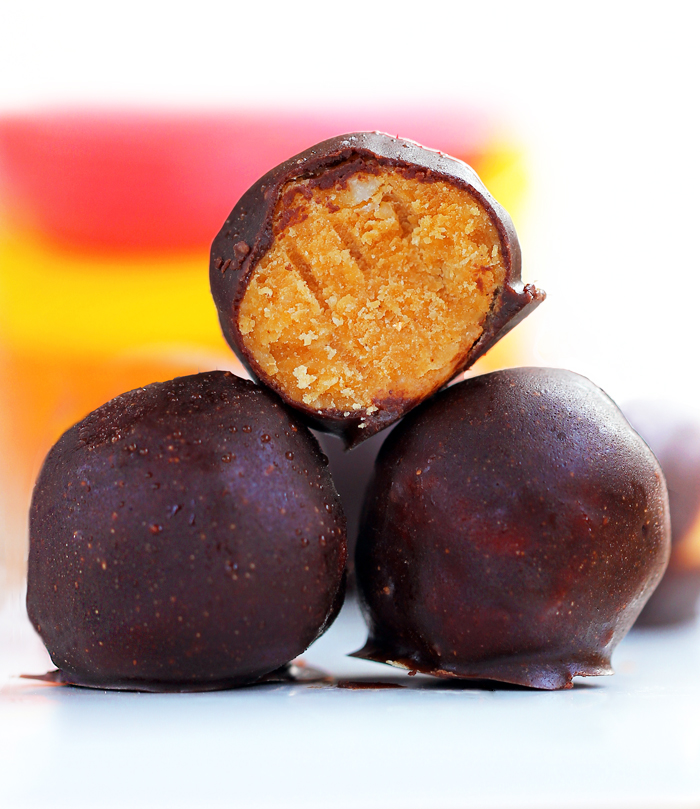 Measuring ingredients, mixing batters, rolling dough, and even doing the dishes are all therapeutic to me.
No thinking is required; my hands can work on autopilot, giving my overworked mind a rest.
And it doesn't hurt that—after I'm finished with the measuring, mixing, and rolling—there is chocolate to eat!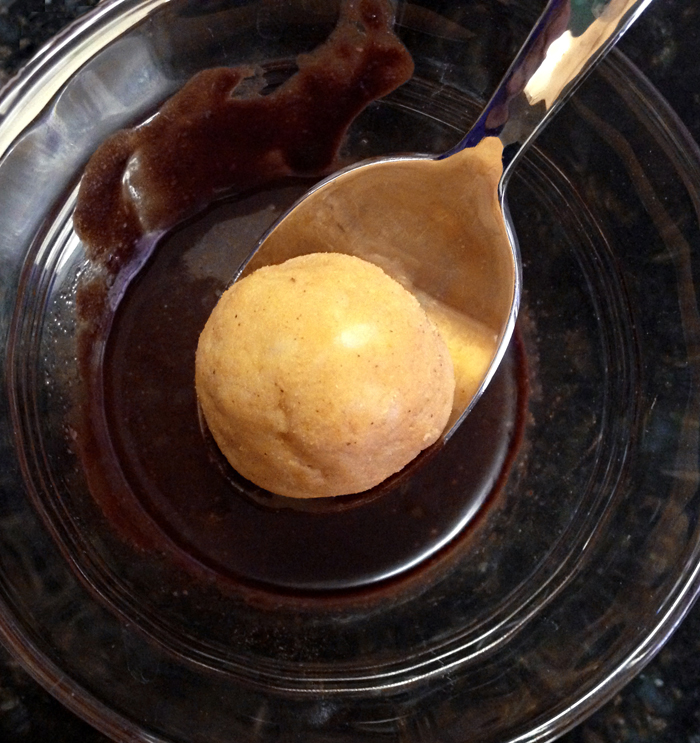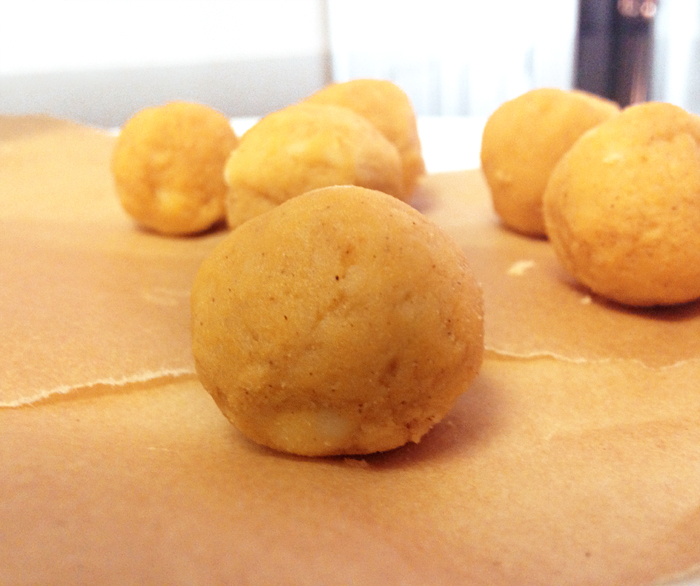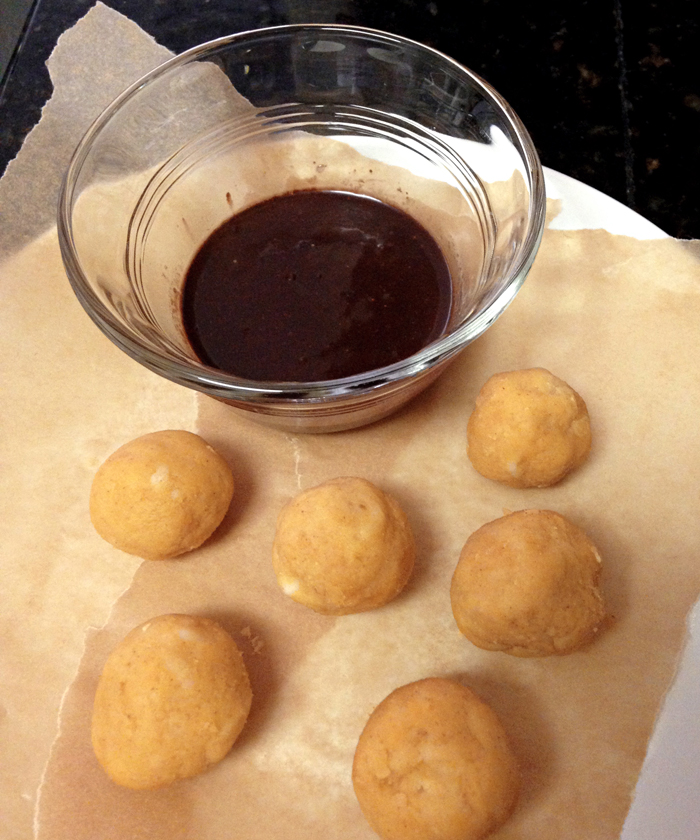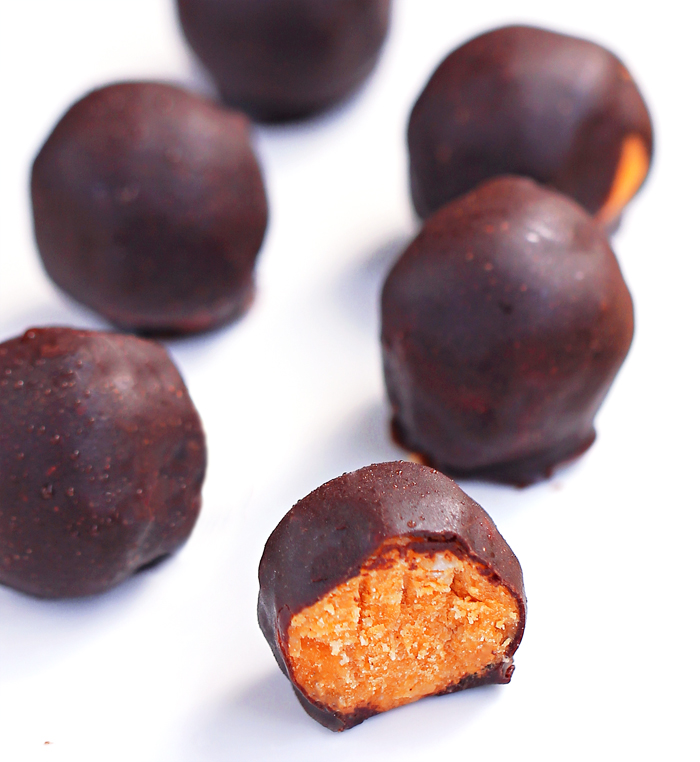 Chocolate!
And in the case of today's recipe, chocolate and pumpkin and coconut!
Each pumpkiny chocolate bite of these addictively delicious pumpkin fudge balls absolutely melts in your mouth.
Goodbye, stress.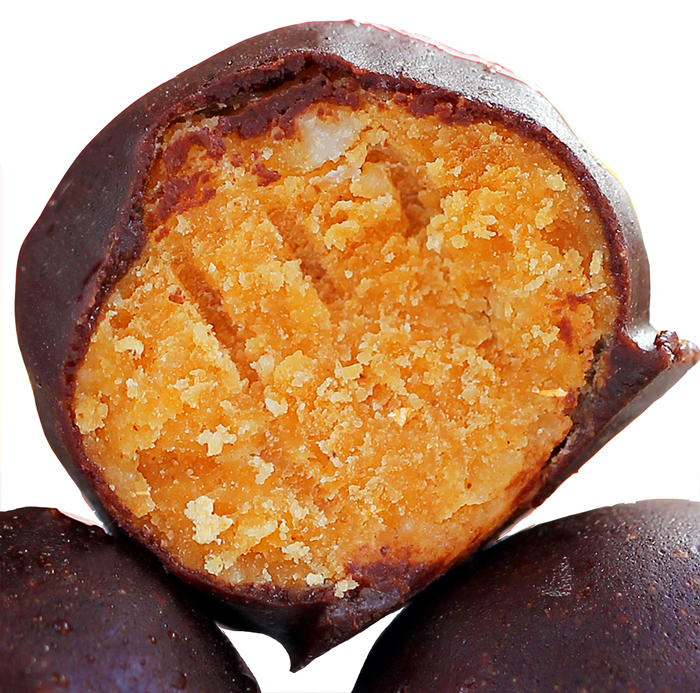 What do you do when you feel stressed?
Do you call a friend or prefer to be alone? Listen to music or prefer silence?
I think it's funny how people can have such different coping mechanisms for stressful situations.
For instance, one of my friends likes to jump in the car and drive for hours, to no place in particular, when he feels overwhelmed. But to me, this would feel like a waste of time… which would stress me out even more.


Chocolate Pumpkin Fudge Balls
Pumpkin Fudge Balls
Yield:
10-16 pumpkin truffles
Print This Recipe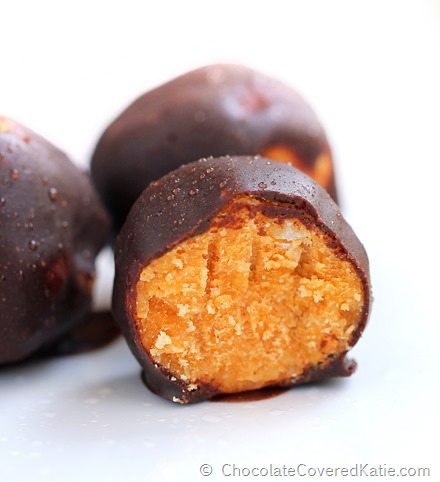 Ingredients
1/4 cup pumpkin puree
6 tbsp coconut butter, melted completely
2 tbsp pure maple syrup or raw agave
1/4 tsp pure vanilla extract
1/8 tsp cinnamon
tiny pinch salt
Only if not coating in chocolate, add stevia to taste OR 1 additional tbsp both pure maple syrup and coconut butter
Optional chocolate coating (listed in instructions below)
Instructions
Make sure no ingredients are cold. In a cereal bowl, stir together first 6 ingredients (and 7th ingredient, if using) until completely smooth. Refrigerate half an hour or until firm enough to roll into balls with your hands or a mini cookie scoop. If you wish to coat them in chocolate, either dip in melted chocolate OR mix together equal parts virgin coconut oil, cocoa powder, and pure maple syrup until a thin sauce forms. Dip fudge balls in, then immediately set back in the freezer to harden. Leftover balls should be stored in the fridge or freezer for up to three days.
More Healthy Pumpkin Recipes: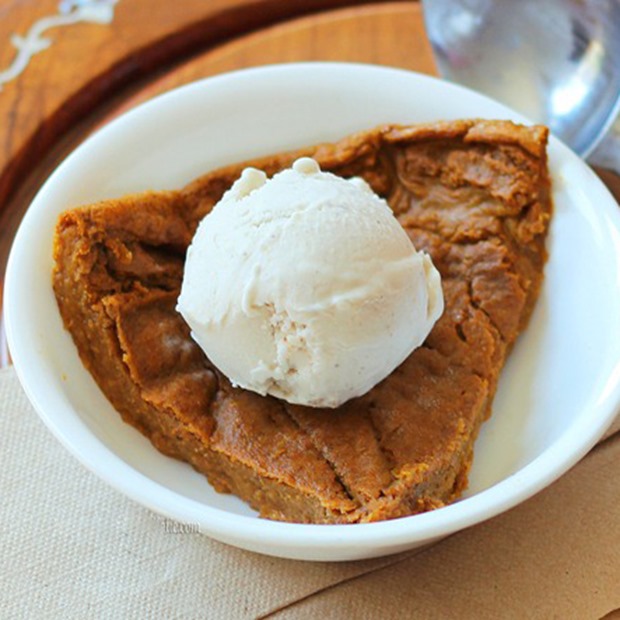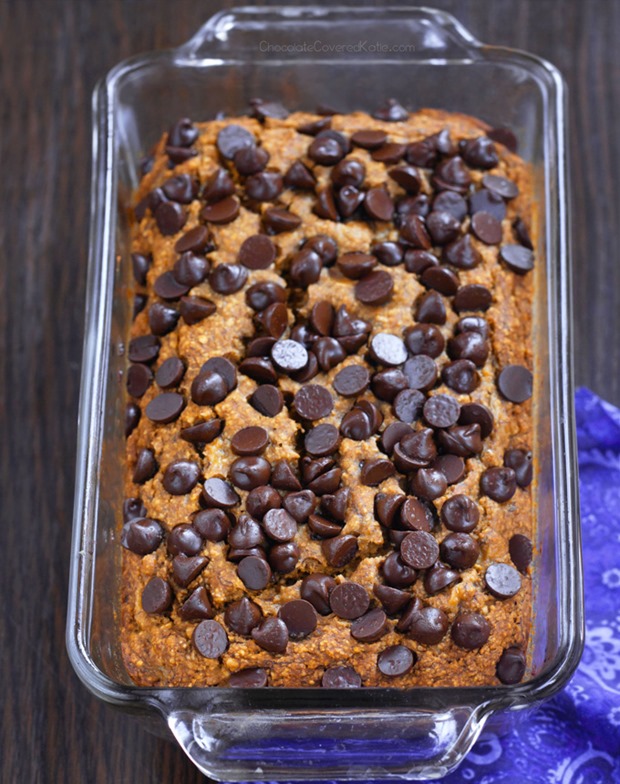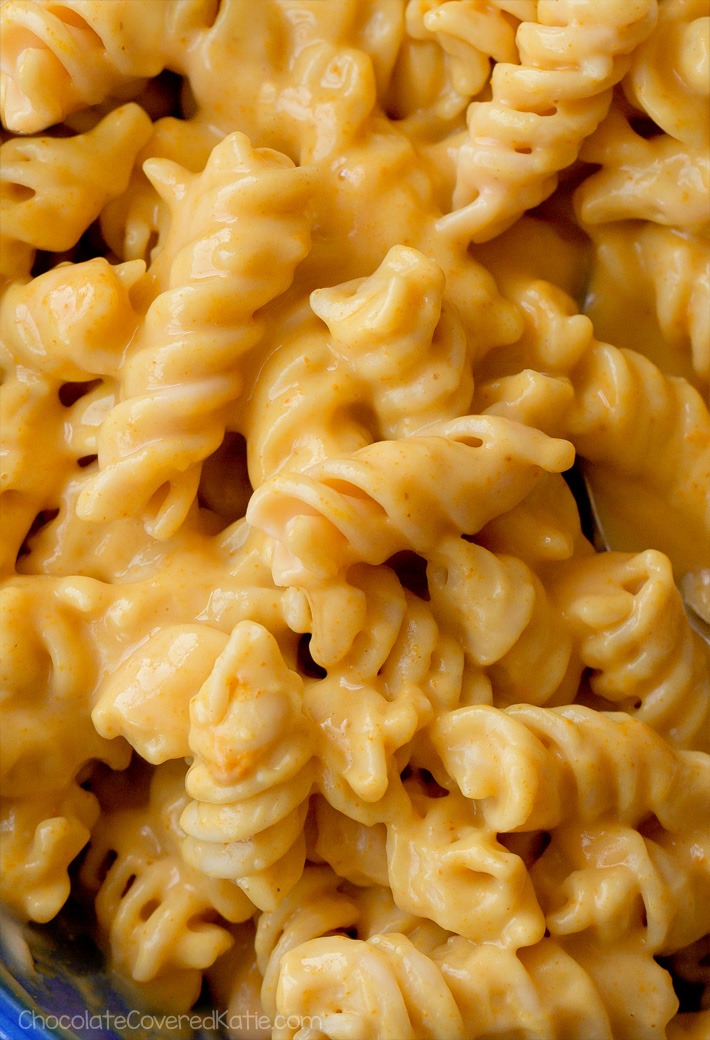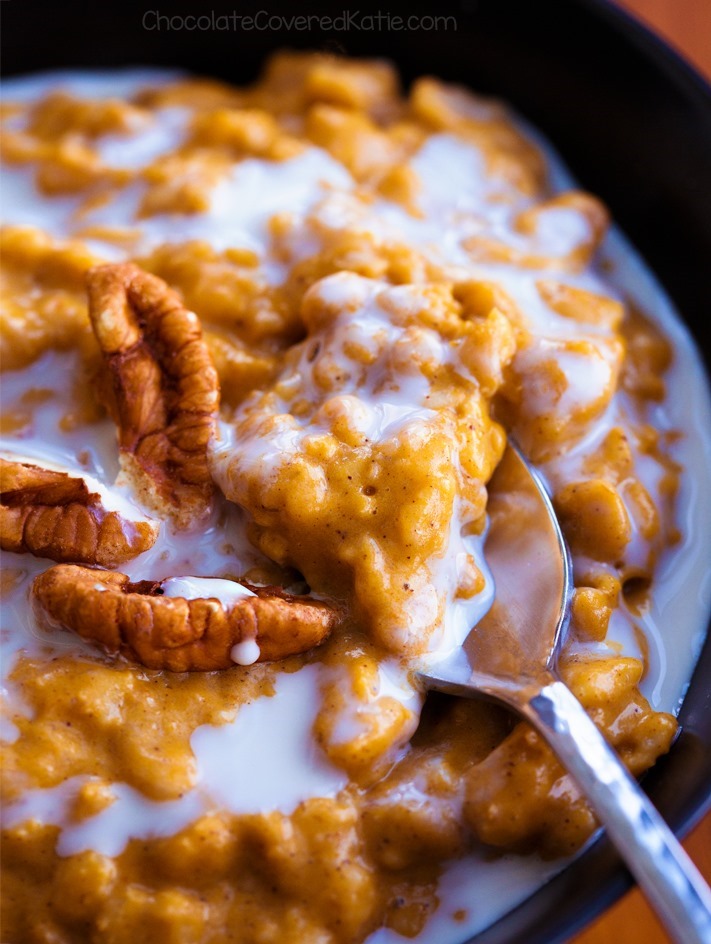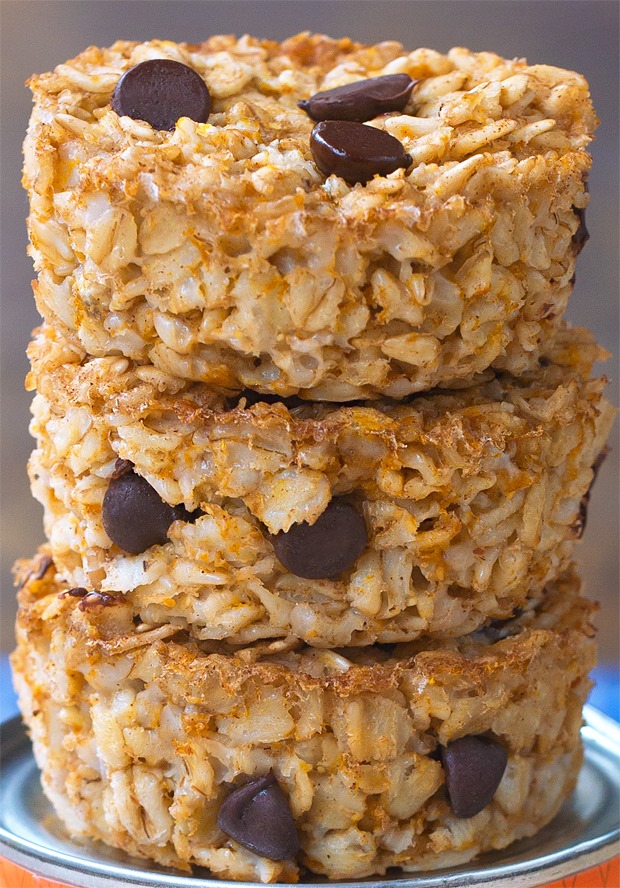 Pumpkin Breakfast Cupcakes To-Go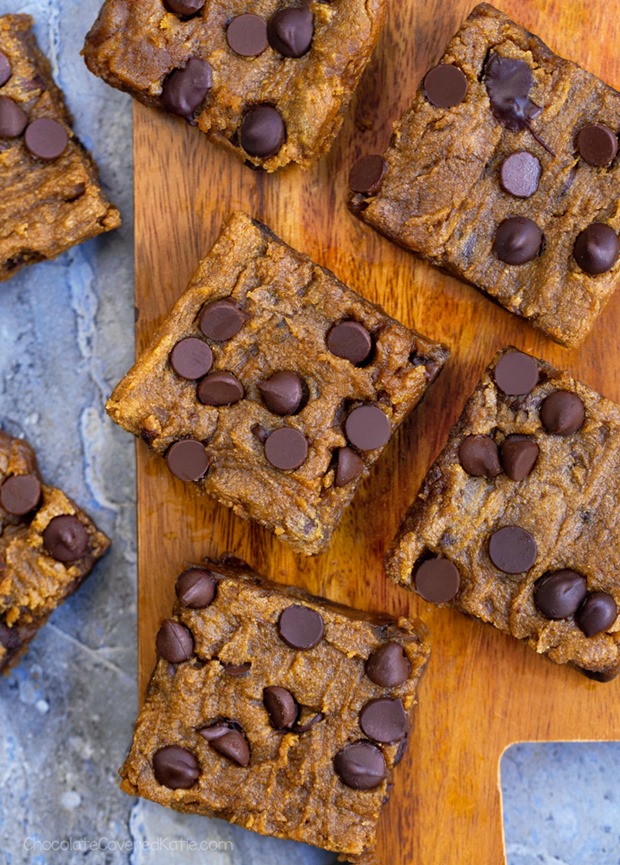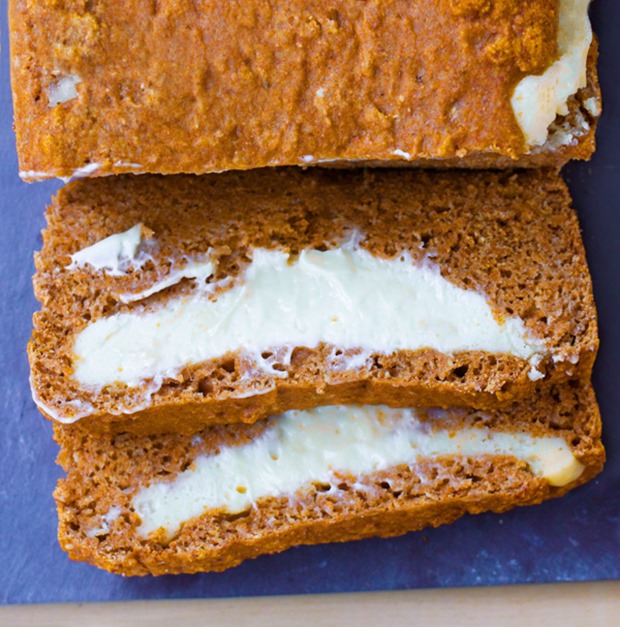 Vegan Pumpkin Swirl Cream Cheese Bread
(From the Hello Breakfast Cookbook)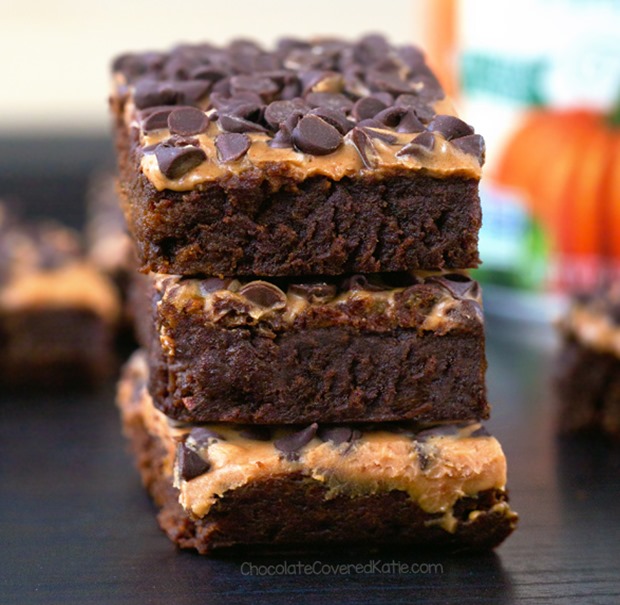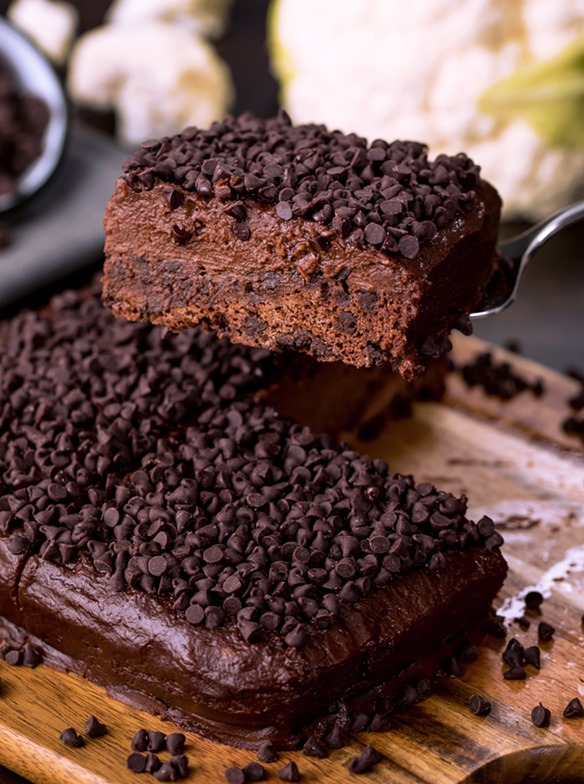 Crazy Ingredient Chocolate Cake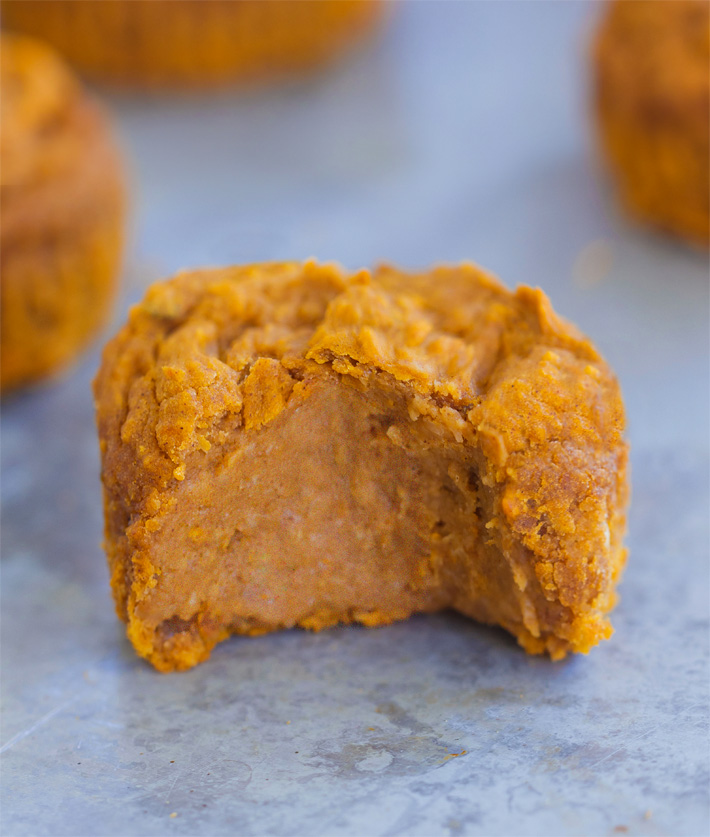 Flourless Pumpkin Blender Muffins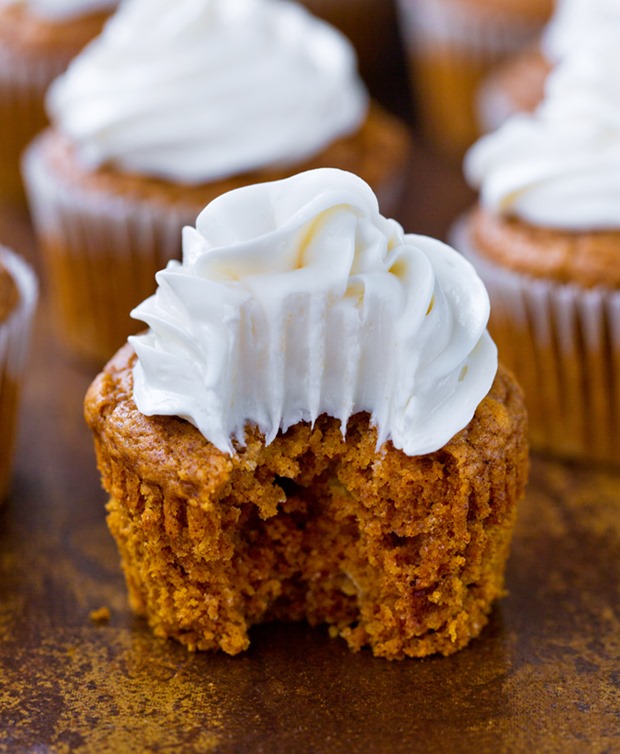 Pumpkin Cupcakes – with Cream Cheese Frosting