We need to talk about this flourless banana bread…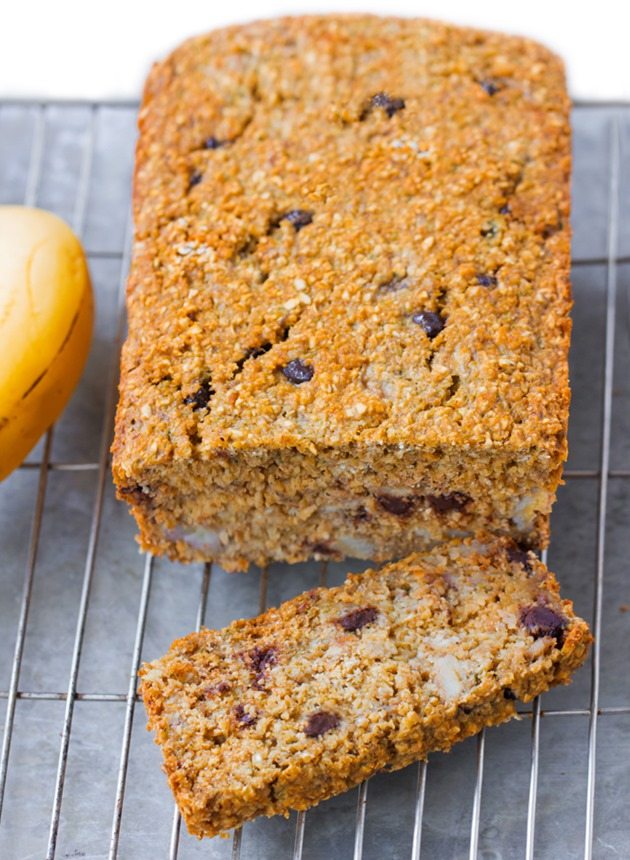 Eating this delicious banana bread will probably remind you of a giant oatmeal chocolate chip cookie…
And you'll still be dreaming about it for days after it's gone, wishing you could have some more.
The recipe can be easily modified to fit different diets:
✓Flourless
✓Refined-sugar-free
✓Vegan, gluten-free, & oil-free options
Also Try This: Carrot Cake Banana Bread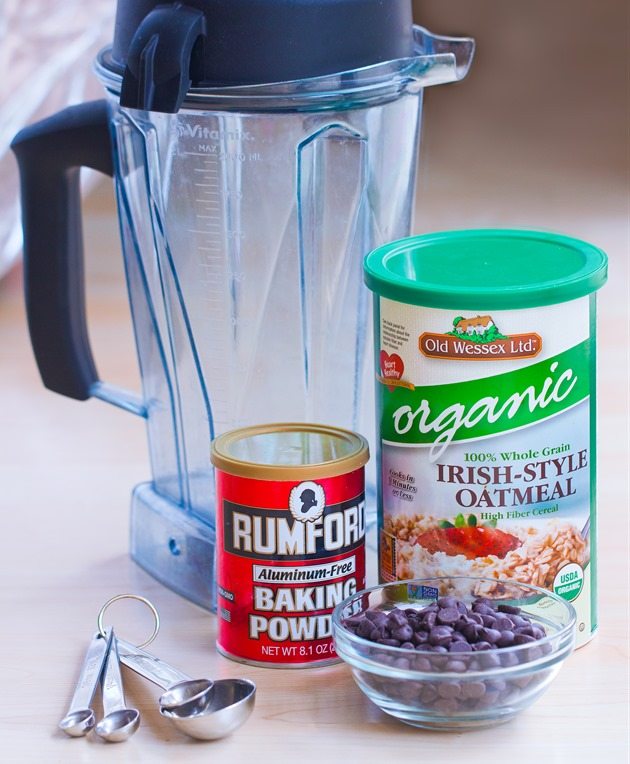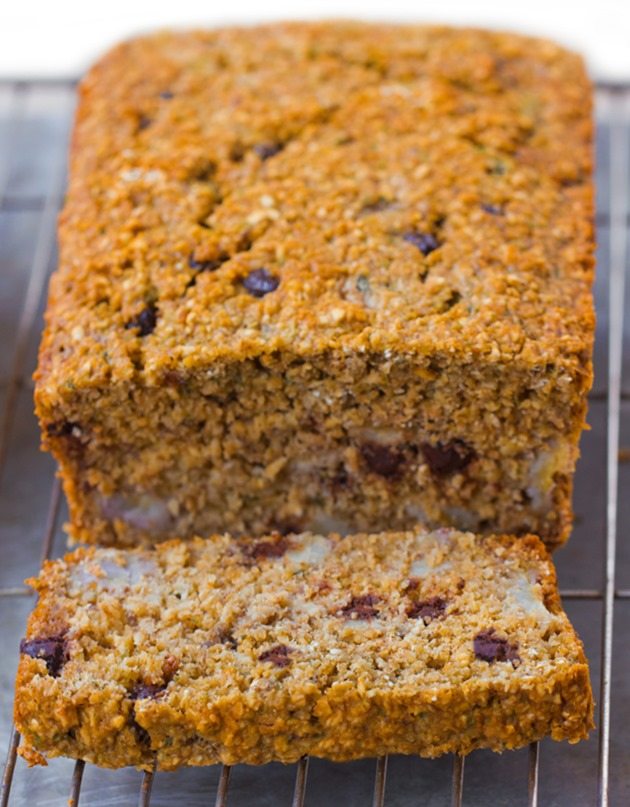 Without any flour weighing down the recipe, the sweetness of the bananas really shines through.
Wholesome oats add substance, giving this bread its deliciously hearty texture.
And of course chocolate chips make everything taste even better… although the flourless banana bread is actually really good even without them!
You can also add raisins, shredded coconut, cinnamon, walnuts, or even dried cranberries for a Fall-ish banana bread.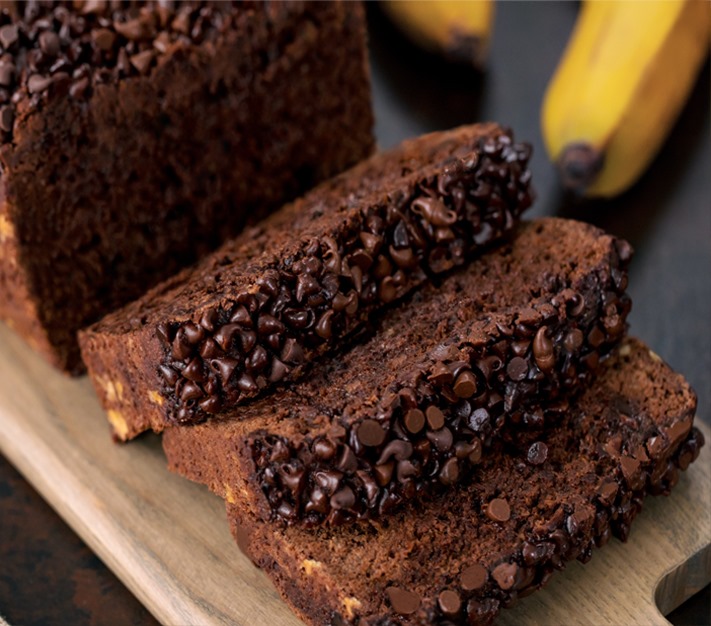 Adapted from my Chocolate Banana Bread, which was the #1 most repinned recipe on my website for the month of September!
Guess you all really like banana bread!
Sorry, pumpkin.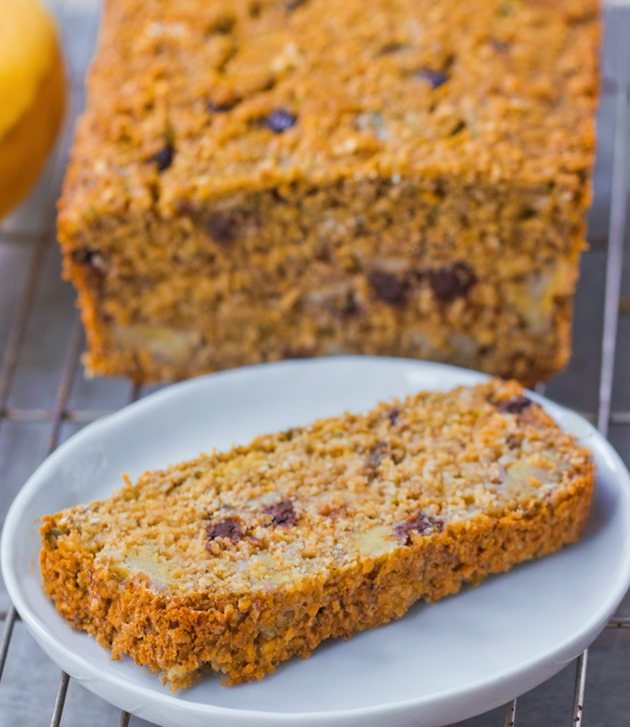 The first step to making the flourless banana bread is to put the oats in a blender and blend until a fine powder forms.
This is what you're using instead of flour in the recipe. Or for grain free, you could do the same thing with quinoa flakes if you'd prefer.
I also am working on a banana bread recipe using almond flour, so hopefully that one will be posted soon!
Got leftover bananas? Here are my favorite Banana Recipes – Over 30 Healthy Ideas


Flourless Banana Bread
Inspired by this Healthy Banana Bread Recipe
Flourless Banana Bread
Print This Recipe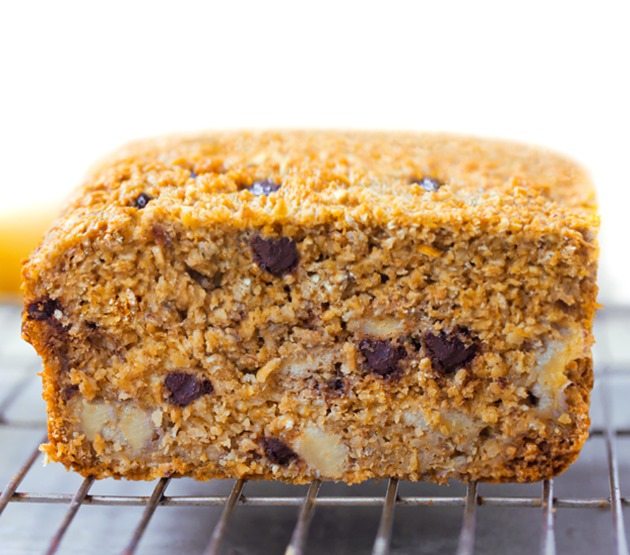 Ingredients
2 1/2 cups rolled oats (260g)
1 3/4 cups mashed banana (420g)
1 tsp baking soda
1/2 tsp cinnamon
3/4 tsp baking powder
3/4 tsp salt
1 1/2 tsp pure vanilla extract
1/3 cup milk of choice OR oil
1/2 cup pure maple syrup, agave, or honey
1 1/2 tbsp vinegar
1/2 cup mini chocolate chips, optional
Instructions
Preheat oven to 350 F, and grease a 9×5 loaf pan very well, making sure to go up the sides. Put the oats in a blender and blend until a fine powder forms. Add all other ingredients (except optional chips) and blend until smooth. Stir in optional chips if using. Pour the batter into the prepared pan, then bake on the middle rack for 35 minutes. Turn the oven off, but DON'T open the oven. Let the bread sit in the closed oven for another 10 minutes. Then remove from the oven and let cool completely before going around the sides with a knife, then inverting onto a plate.
More Healthy Breakfast Recipes: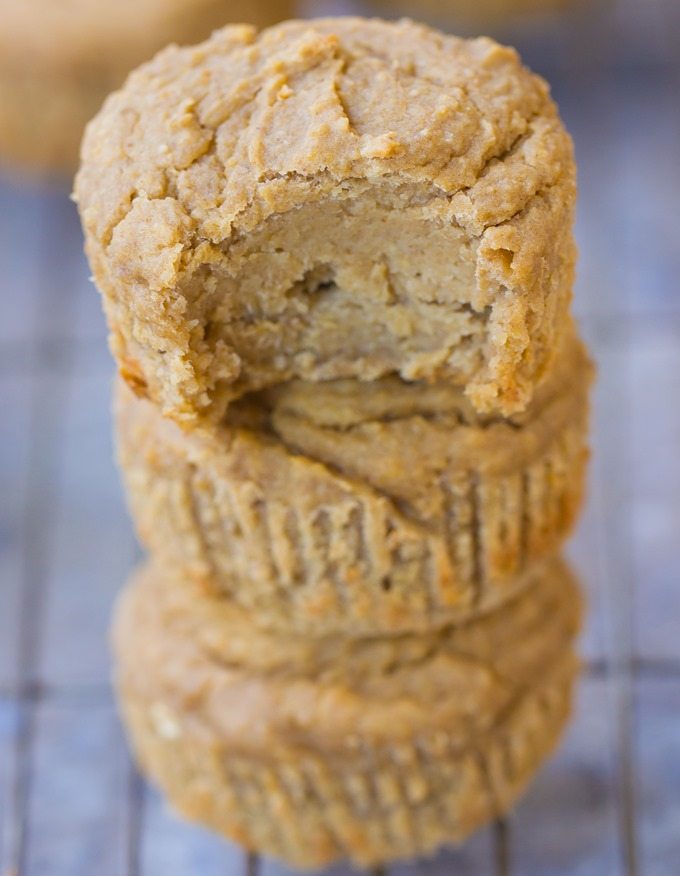 Flourless Banana Blender Muffins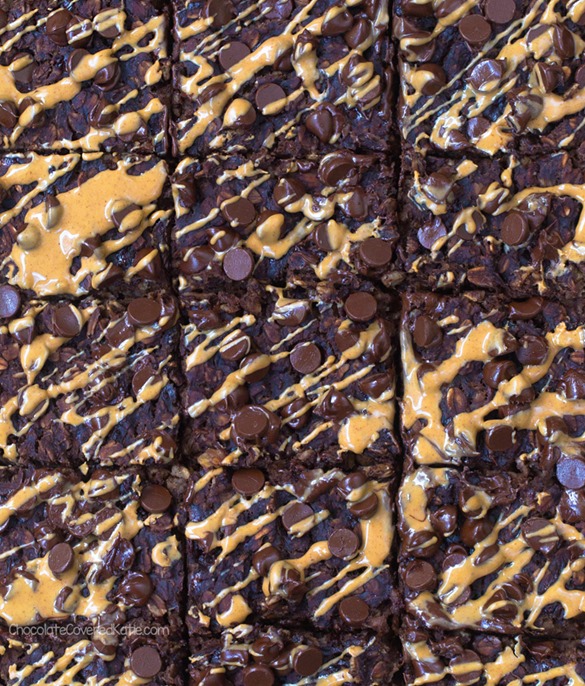 Peanut Butter Brownie Baked Oatmeal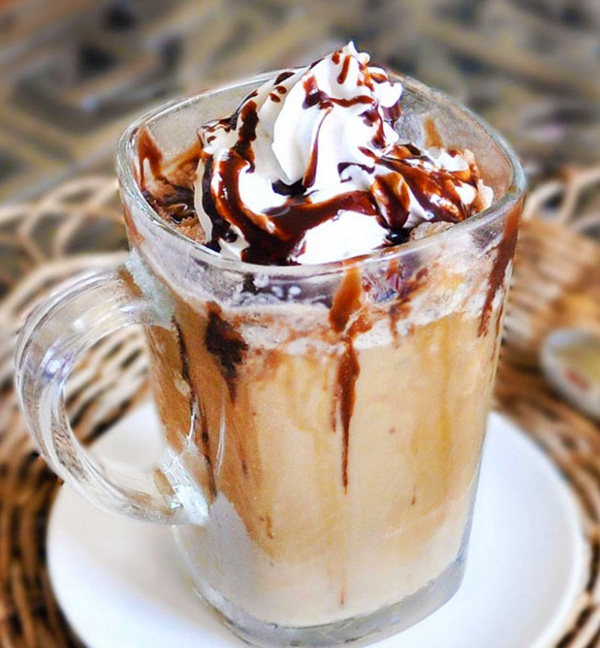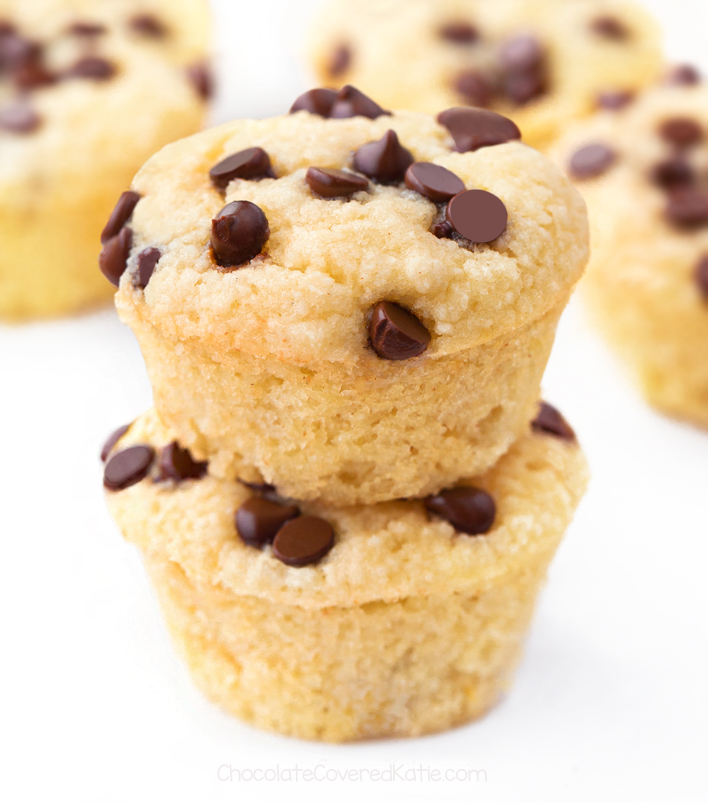 Keto Muffins – 6 Ingredients