With this simple recipe for how to make overnight oats, all of the prep work is done the night before… so you get a filling and healthy breakfast on the table, whenever you're ready!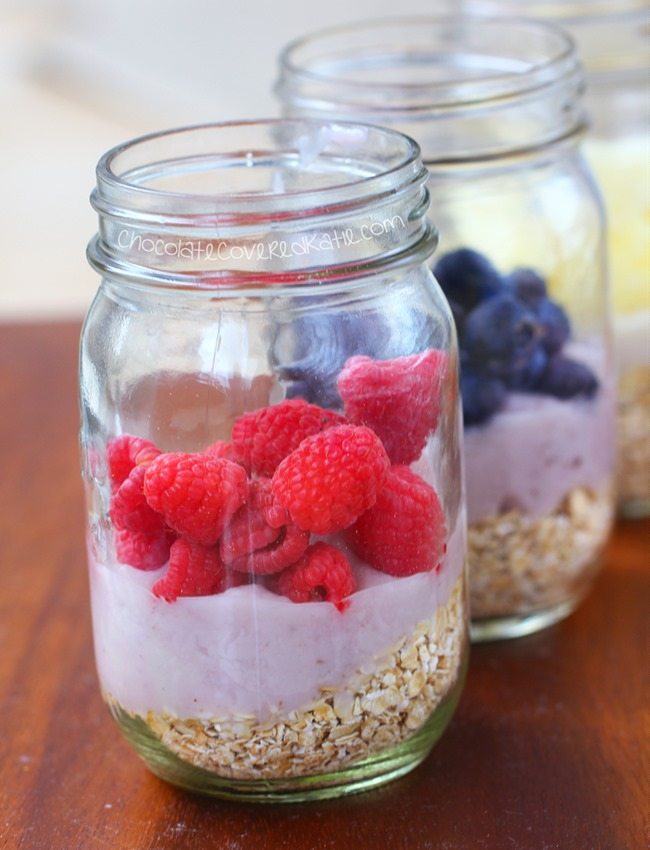 Overnight oats are the perfect solution if you're one of those people who like to have breakfast as soon as they get up in the morning.
I would definitely fall into that category. While some of my friends can wake up and shower or exercise before even thinking about breakfast, I just don't feel awake until I've gotten some food into my body. Maybe it's because I go to bed already dreaming about what to eat for breakfast the next day.
(Anyone else do this????)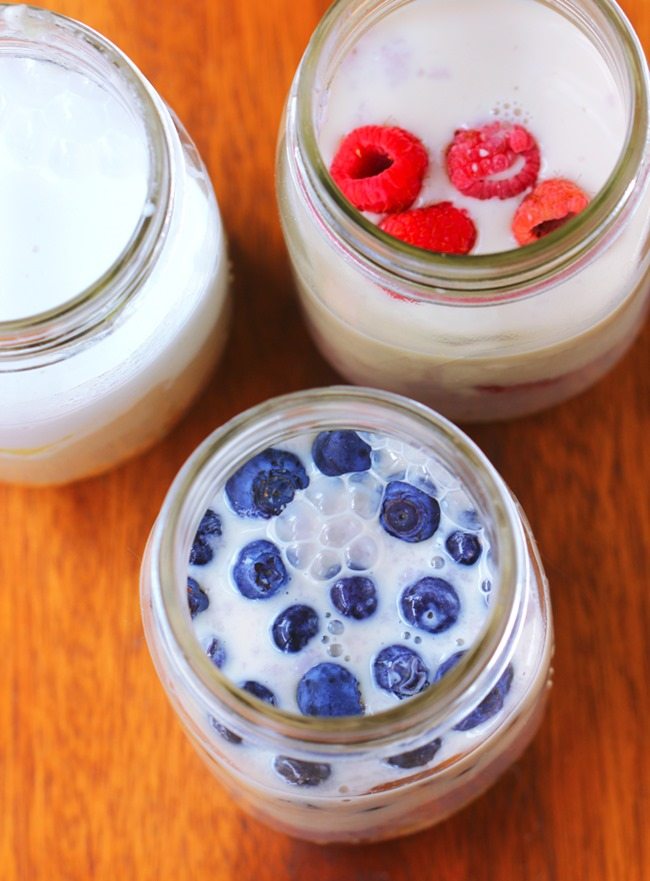 Banana Bread Overnight Oats: Add 1/4 tsp cinnamon and 1-2 tbsp crushed walnuts with the dry ingredients. Use sliced banana as your fruit of choice.
Piña Colada Overnight Oats: Use coconut yogurt and coconut milk. Add a few drops pure vanilla extract, and use diced pineapple as your fruit of choice.
Raspberries'n Cream Overnight Oats: Use raspberry yogurt, and replace the milk of choice with either canned coconut milk or nondairy creamer. Use raspberries as your fruit of choice, and stir in some raspberry jam at the end if desired. The same idea can be applied to strawberry, cherry, or blueberry overnight oats.
Apple Cinnamon Overnight Oats: Add 1/4 tsp cinnamon or apple pie spice. Use diced apple as your fruit of choice, and add 1-2 tbsp raisins if desired.
For a chocolate version, be sure to check out the following recipe: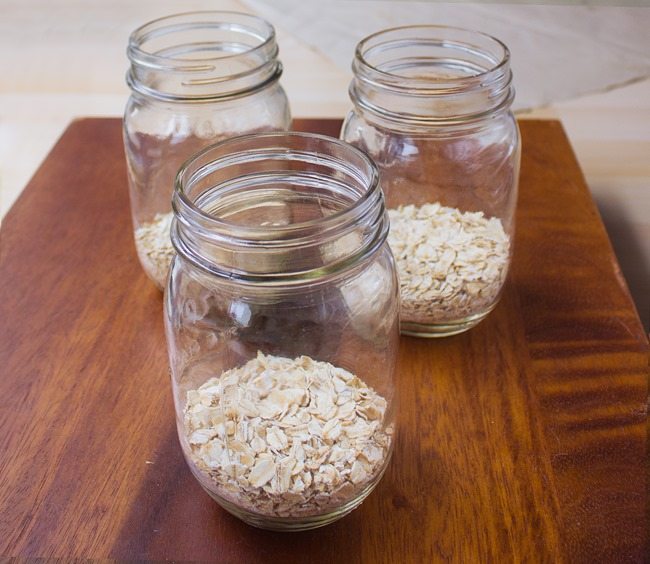 Step One:
Add 1/2 cup oats and a pinch of salt to the bottom of a mason jar or tupperware container.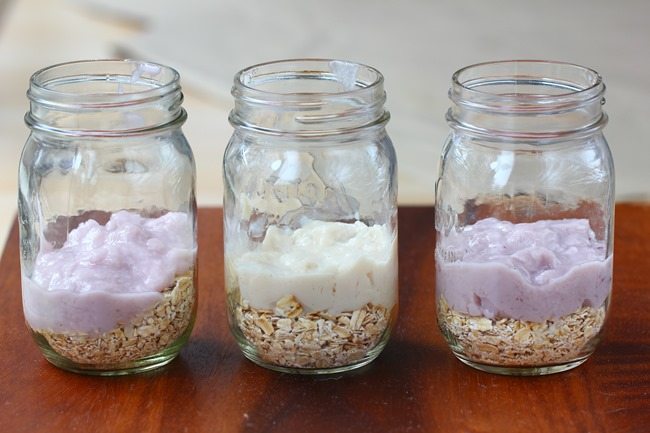 Step Two:
Add 1/2 cup plain or flavored yogurt—such as So Delicious or Dream Nondairy—on top of the oats.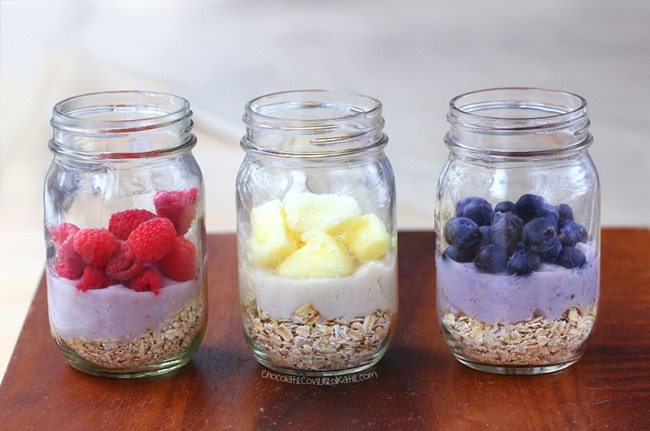 Steps Three & Four:
Add fruit on top of the yogurt, then cover with milk of choice, such as almond or cashew milk.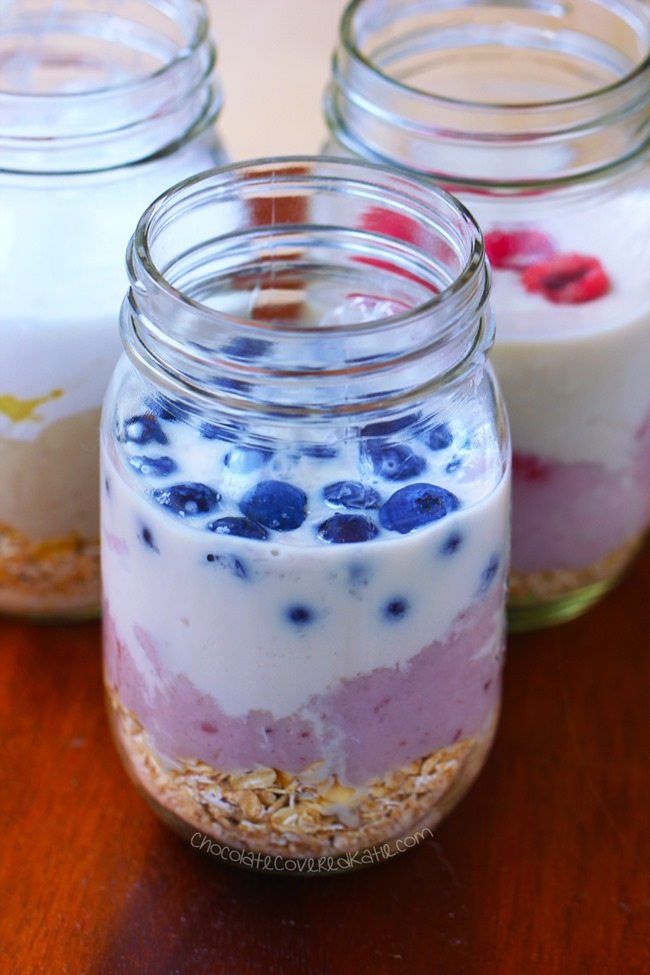 Step Five:
Put the lid on the container, shake everything together, and let it sit overnight.
The next day, just stir and enjoy!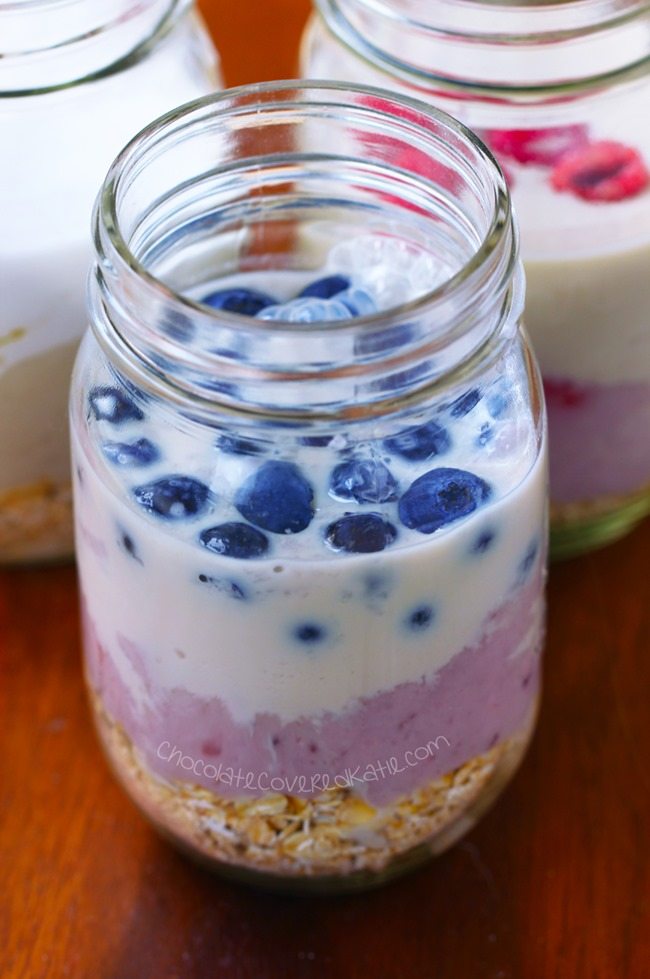 How To Make Overnight Oats:
Adapted from Chocolate Chip Cookie Overnight Oatmeal
Overnight Oats – 5 NEW Recipes
Print This Recipe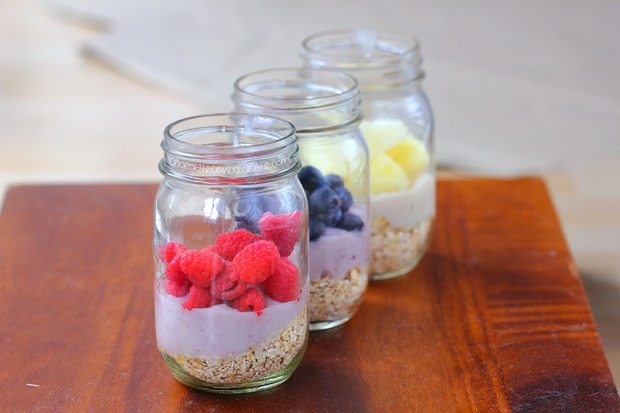 Ingredients
1/2 cup rolled oats or quick oats
1/8 tsp salt
1 tbsp chia seeds, optional
1/2 cup yogurt, such as Coconut Dream nondairy
1/2 cup fruit of choice, plus more for the top if desired
1/2 cup milk of choice
sweetener of choice, as desired
Instructions
Stir together the first two ingredients (and chia, if using) in a lidded container or mason jar. Add the yogurt over top, then add the fruit. Finally, add the milk. Stir everything together, put the lid on and shake the jar, then refrigerate overnight. The next morning, stir and enjoy! Depending on your yogurt and milk of choice, you may wish to add sugar or your favorite sweetener, and you can add this at any time. If you make this recipe, don't forget to leave a review!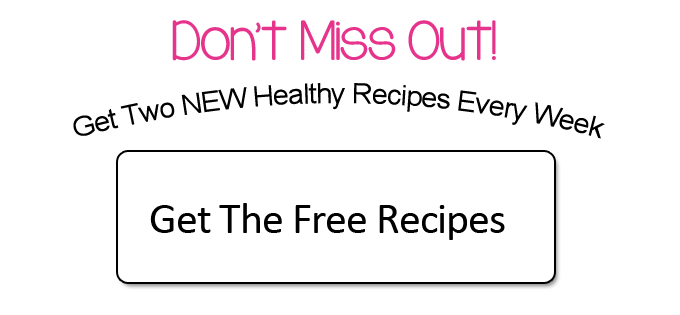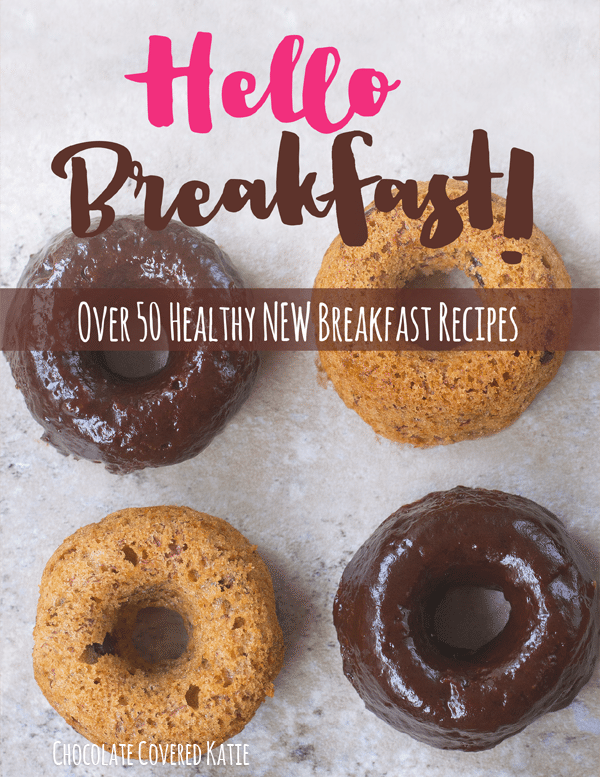 More Healthy Breakfast Recipes: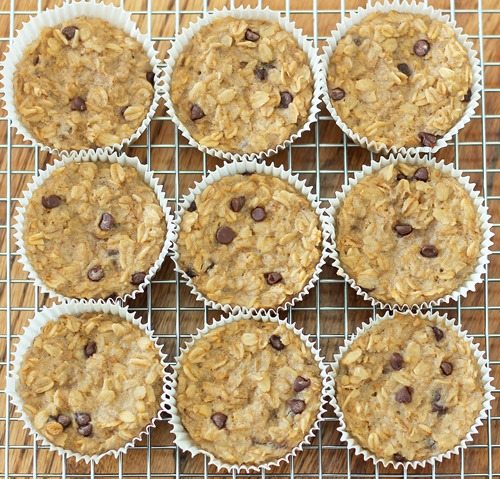 Breakfast Oatmeal Cupcakes To Go
(Reader Favorite)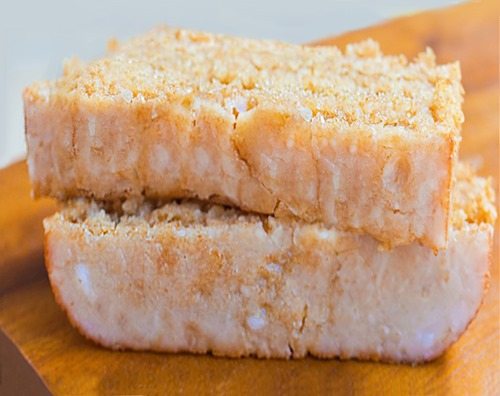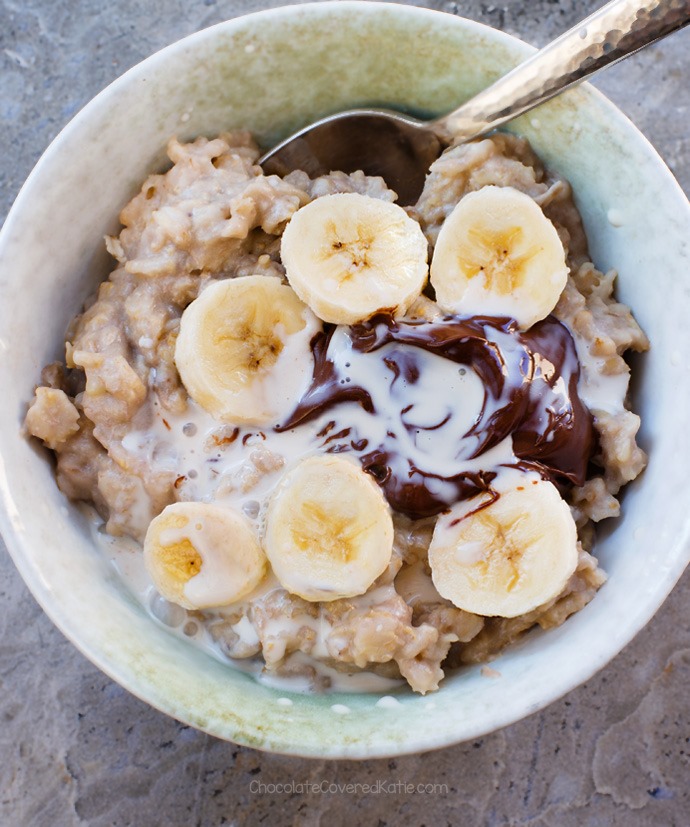 (How to make it the EASY way)
P.S. Don't even get me started on Sunday brunch…
How can anyone possibly refrain from eating anything until noon? My stomach would hate me! 😕