How to cook sweet potatoes that will yield the absolute BEST sweet potatoes you've ever tried in your life: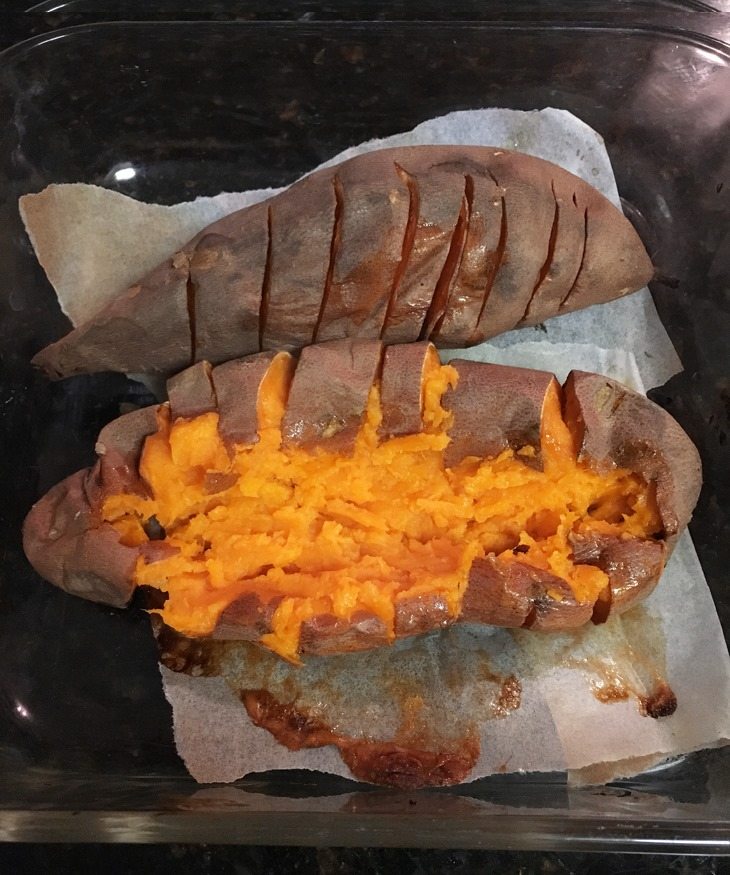 Hot, caramelized baked sweet potatoes
These 3 easy tricks will revolutionize the way you think of sweet potatoes – If you're anything like me, prepare to become completely obsessed.
And if you think there's no way you could love sweet potatoes more than you already do, just wait.
It's highly likely you'll suddenly find yourself craving sweet potatoes at every single meal and dreaming about them between meals as well. If you think I'm exaggerating… this is something you just have to try in order to believe the shocking difference in results.
Instead of only slightly sweet or unevenly cooked sweet potatoes, these three small changes in how to cook sweet potatoes will yield sweet, sticky, wonderfully caramelized sweet potatoes that taste almost like candy.
Sweet, sticky, gooey, candy-like sweet potatoes…
You May Also Like: Breakfast Meal Prep – 20 Healthy Recipes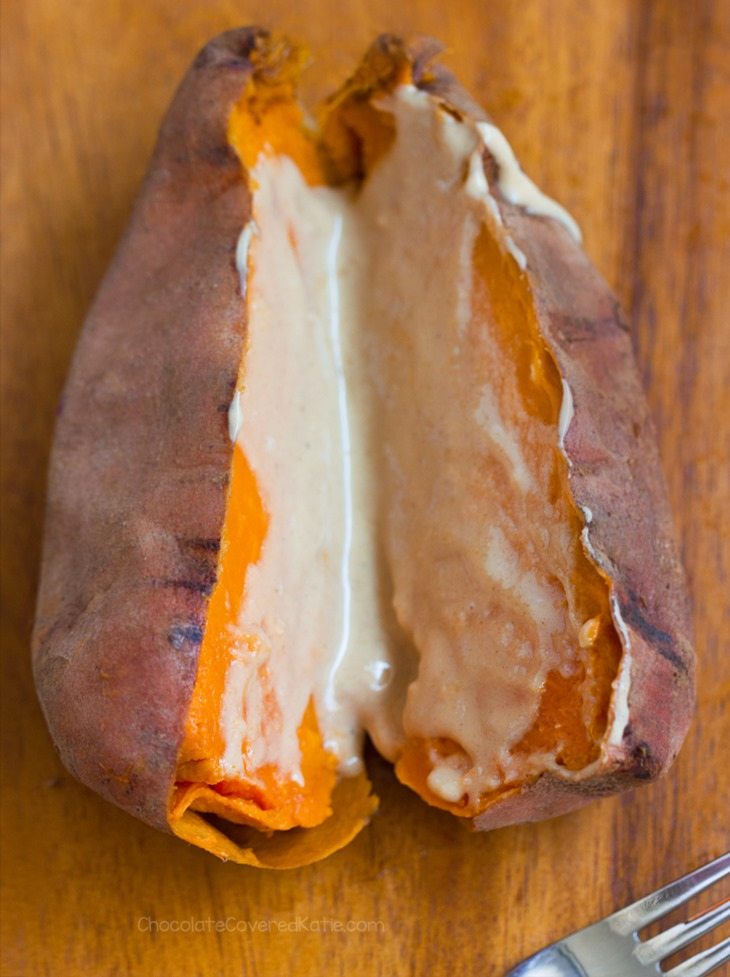 Okay, so if I've caught your attention, here are the 3 tricks!

Trick One:
Choose thinner sweet potatoes.
I know this sounds counter-intuitive, and conventional wisdom will tell you to go for the fattest, juiciest-looking sweet potatoes at the store, ignoring the picked-over, anemic, and shriveled ones. But that would be a mistake, and here's why:
While baking, the heat will evenly cook even the very center of the thinner potatoes, getting them all hot and caramelized; whereas with the fat potatoes, the outsides will be done well before the centers have a chance to cook through.
(That middle sweet potato is the perfect size and shape.)
Trick Two:
Don't just poke a few holes with a fork; use a large knife to slash about a third of the way into the potato 8-10 times on both sides.
Why this works: It helps the heat get all the way into the centers of the potatoes, once again ensuring they will cook evenly.
It also allows moisture to escape so you don't end up steaming the potato and getting stuck with a watered-down result.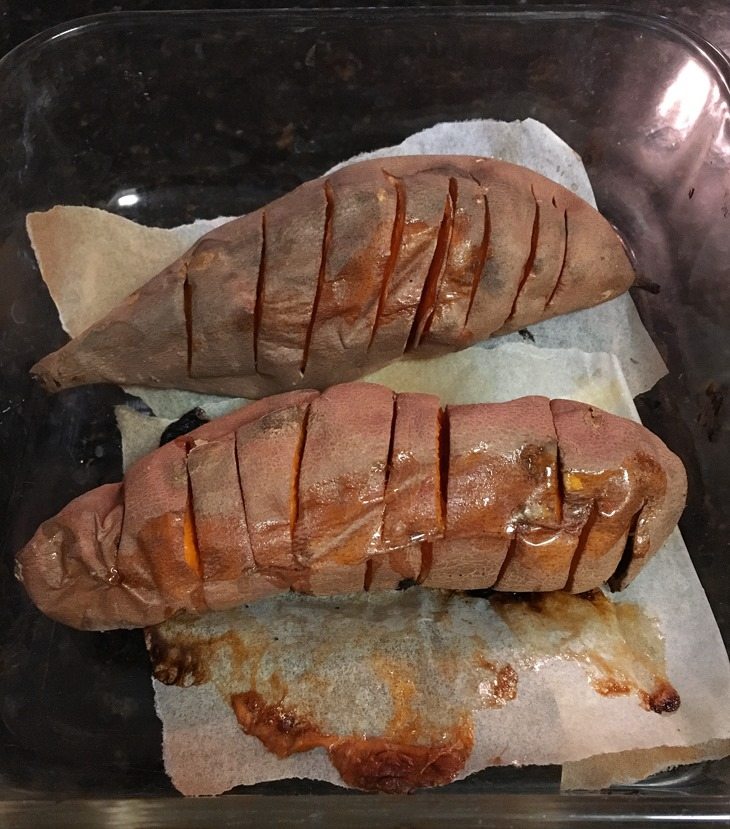 Trick Three:
Cook longer and hotter.
Just like with my tutorial on How To Cook Spaghetti Squash, you want to forget the tutorials that tell you to bake at 350. Go big or go home.
How big?
I'm talking 450 F – a full hundred degrees more. And start the potatoes in a non-preheated oven, which will cook them more evenly while also saving energy.
Baking at a higher temperature will really caramelize the natural sugars in the sweet potatoes.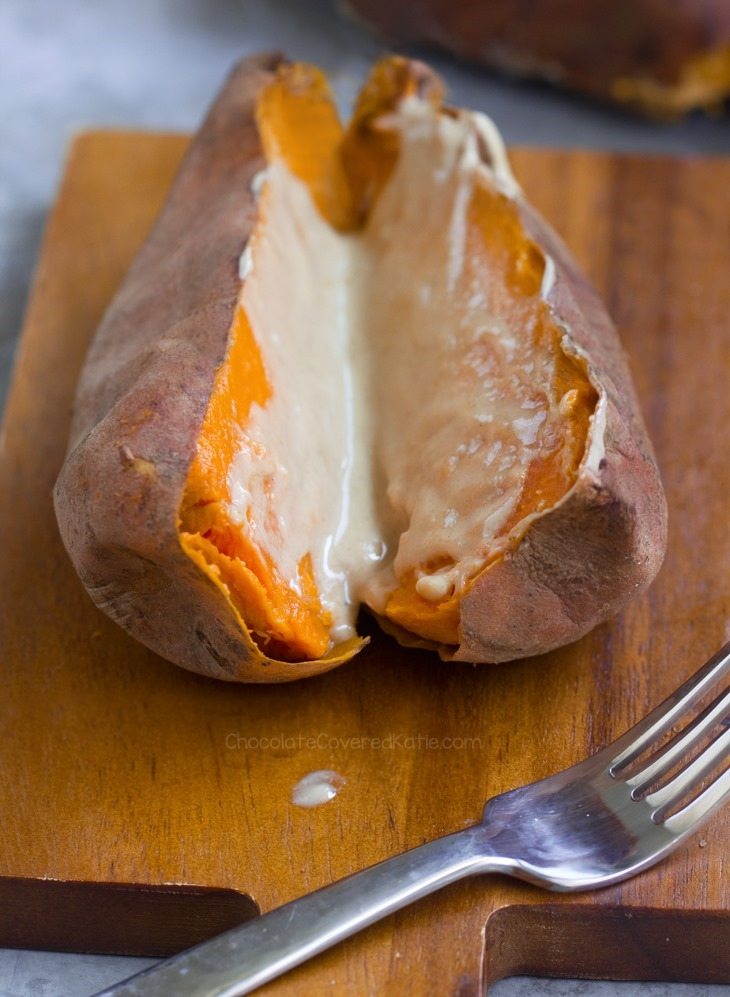 Sweet Potato Recipes: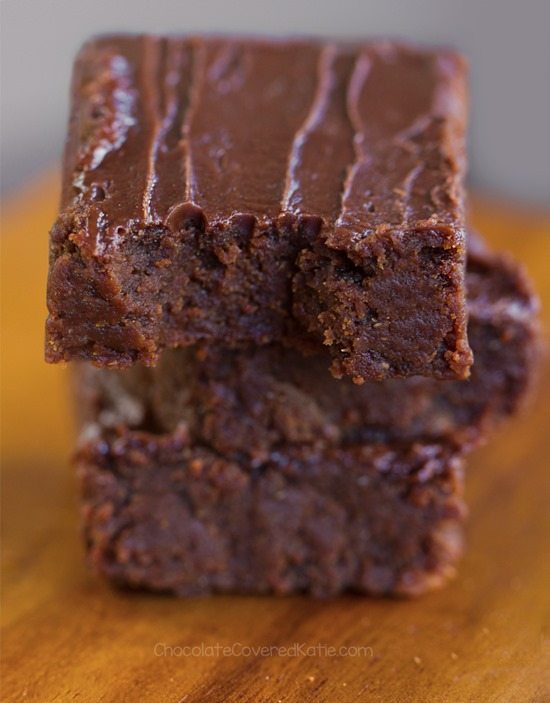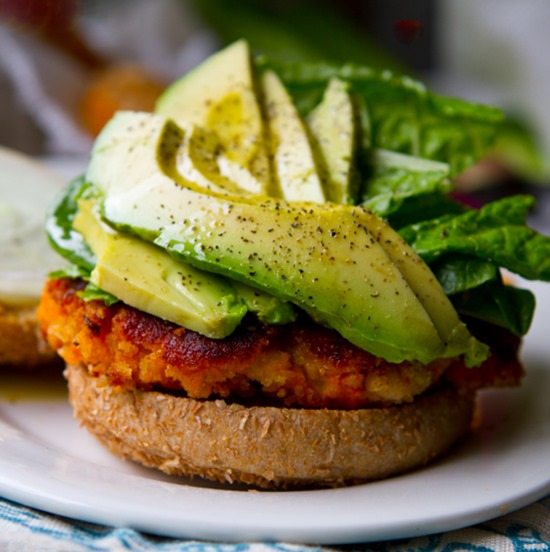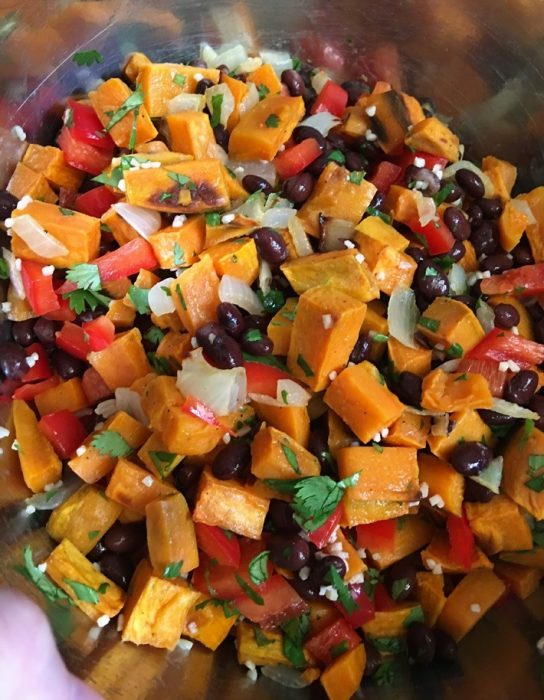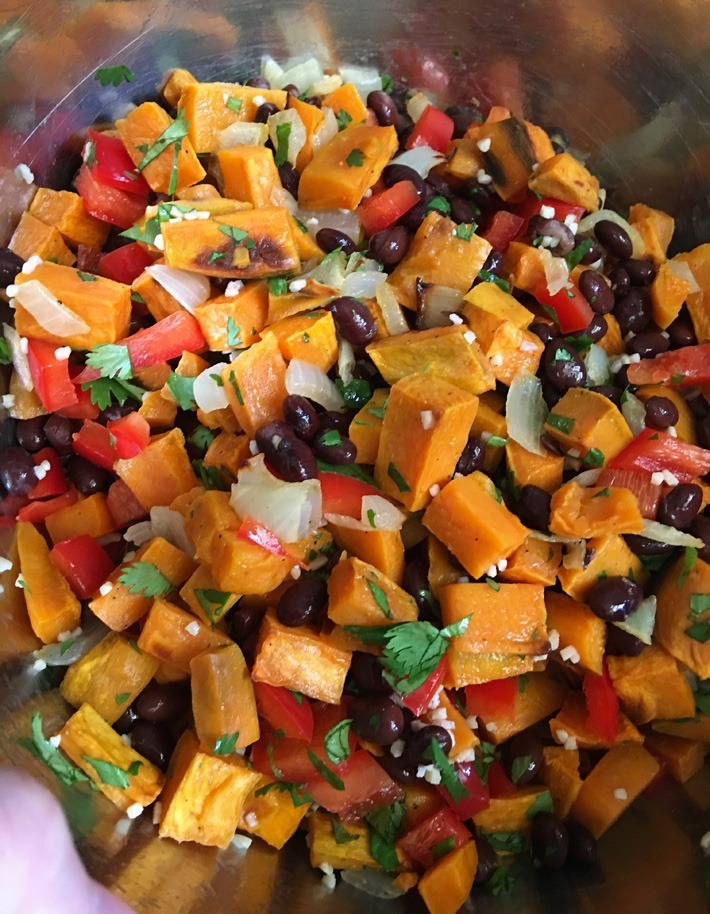 My all-time favorite way to enjoy the baked, caramelized sweet potatoes is slathered in tahini.
Please please please try it this way, at least once in your lifetime!
Seriously, you will not regret it!!!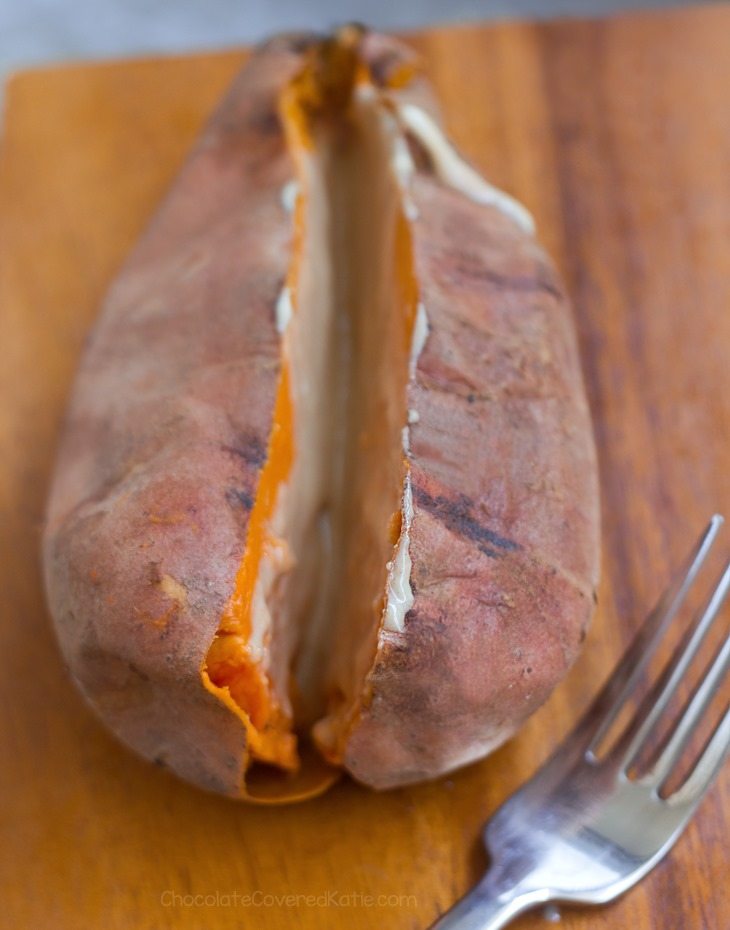 One of the best things about sweet potatoes is that they can be frozen and then thawed quickly any time you haven't made a meal and come home hungry.
I'm pretty sure there are at least seven pyrex containers of roasted sweet potatoes in my freezer right now, and I don't expect the containers to be there for long!
Leftover roasted sweet potato? Use it up in my favorite Veggie Burger Recipe!


How To Cook Sweet Potatoes
How To Cook Sweet Potatoes – The Three Secret Tricks!
Print This Recipe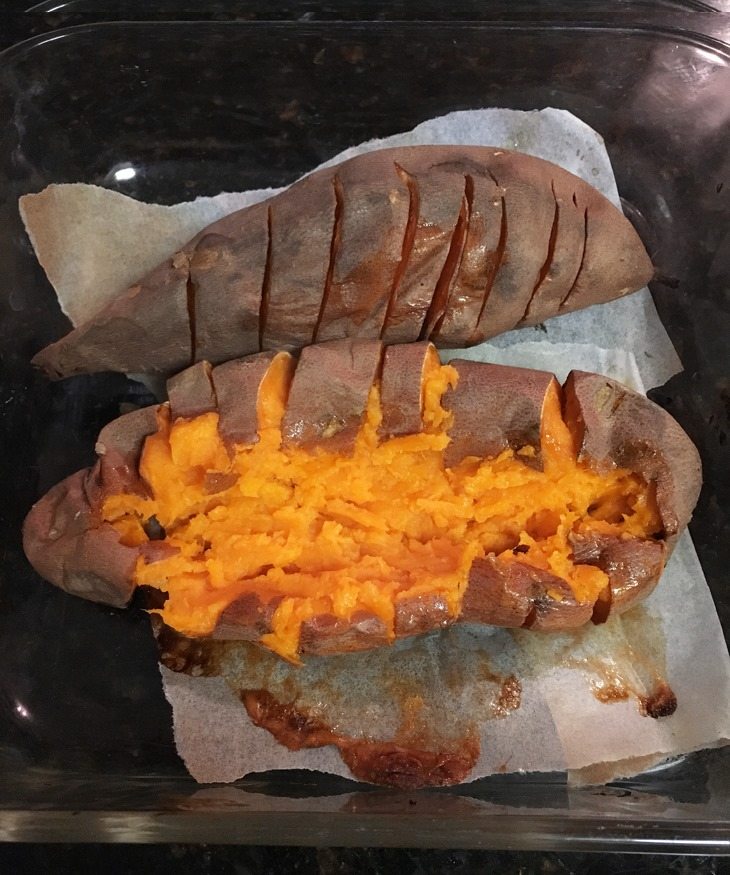 Ingredients
Sweet Potatoes
Large Knife
Parchment Paper
Toppings of choice
Instructions
Be sure to use parchment paper to line the pan. As they caramelize, the sweet potatoes release their natural sugars, which can be a pain to clean if you don't line the pan. With parchment, you can just throw the paper away, making cleanup super easy.
Line a baking pan with parchment paper, and set aside. Start with thin, evenly shaped sweet potatoes. Slice the knife into each sweet potato 8-10 times per potato, going about a third of the way down with each cut. Place potatoes in the pan, then place the pan on the oven center rack. Now turn the oven on to 450 F. Bake 30 minutes, then turn (unless they are very small, they're probably not done yet) and continue to bake until sweet potatoes are soft and you can see that some of the natural sugars have spread onto the parchment paper (see photo). This means the potatoes are starting to caramelize. Sweet potatoes can be served immediately, or you can refrigerate or even freeze for a later date. Serving suggestions are listed in the post – my favorite way to eat roasted sweet potatoes is covered with tahini.
*Instant Pot Version: Place the steamer rack in the Instant Pot and add 1 cup of water. Place 3 medium sweet potatoes onto the rack, and cook on high manual for 20 minutes. Finally, do a natural pressure release. Thanks to reader Jamie for creating this version and letting us know how to cook sweet potatoes in an instant pot!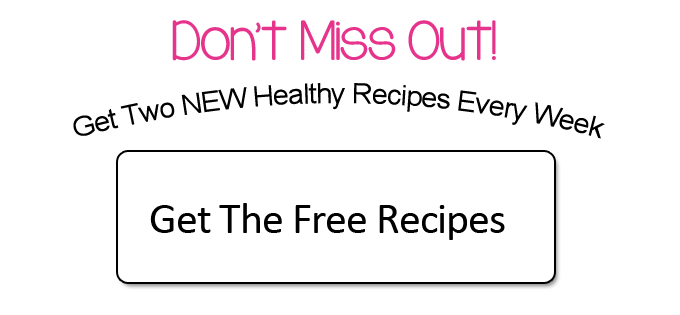 More Healthy Recipes: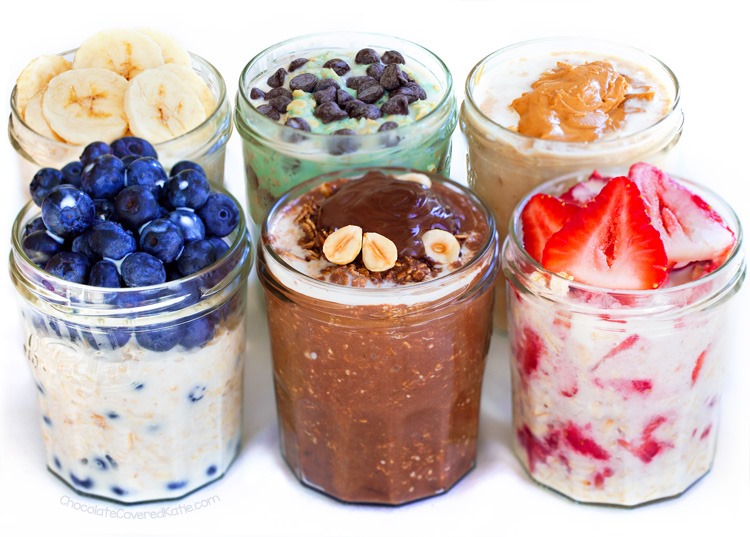 (15 Recipes For Different Flavors)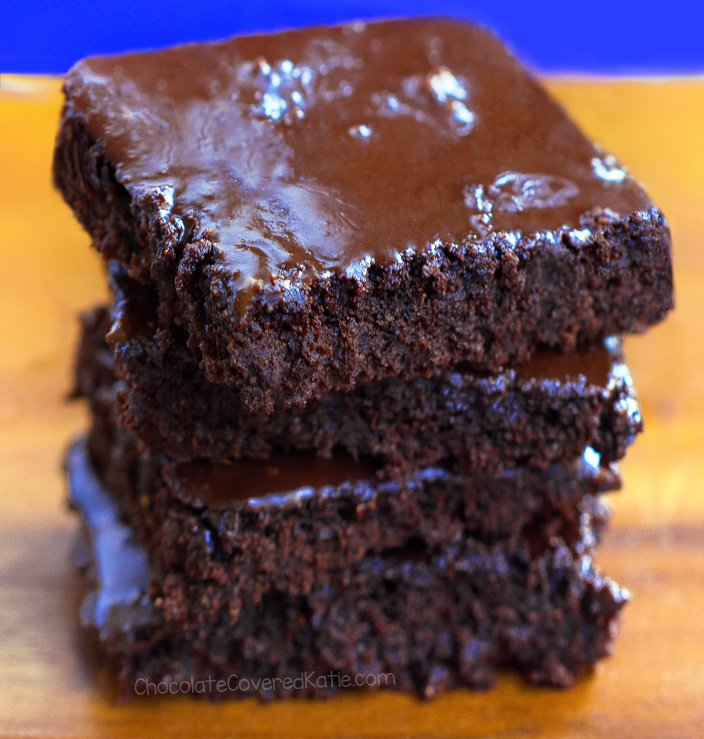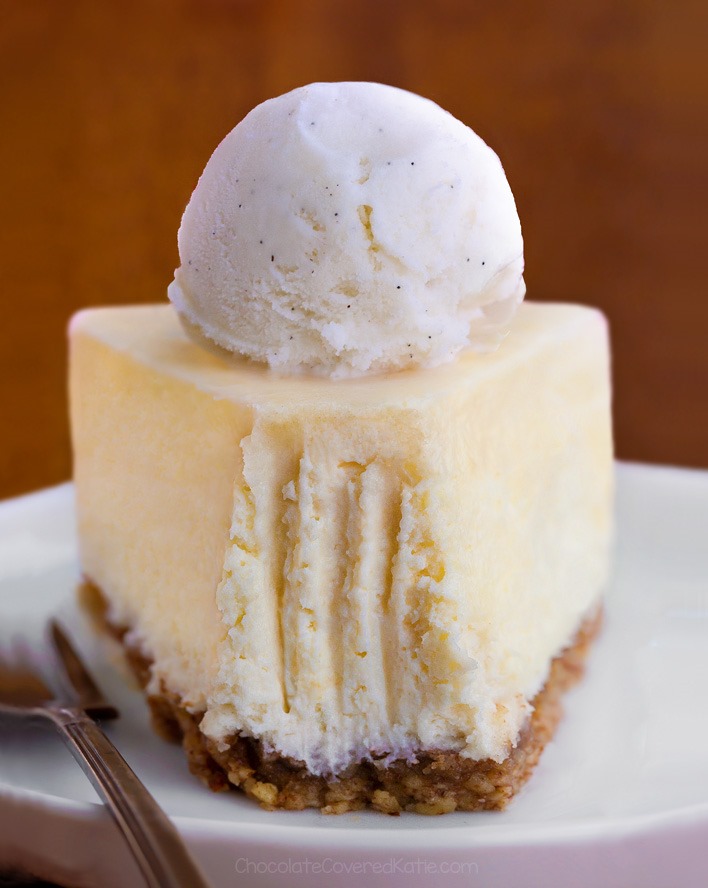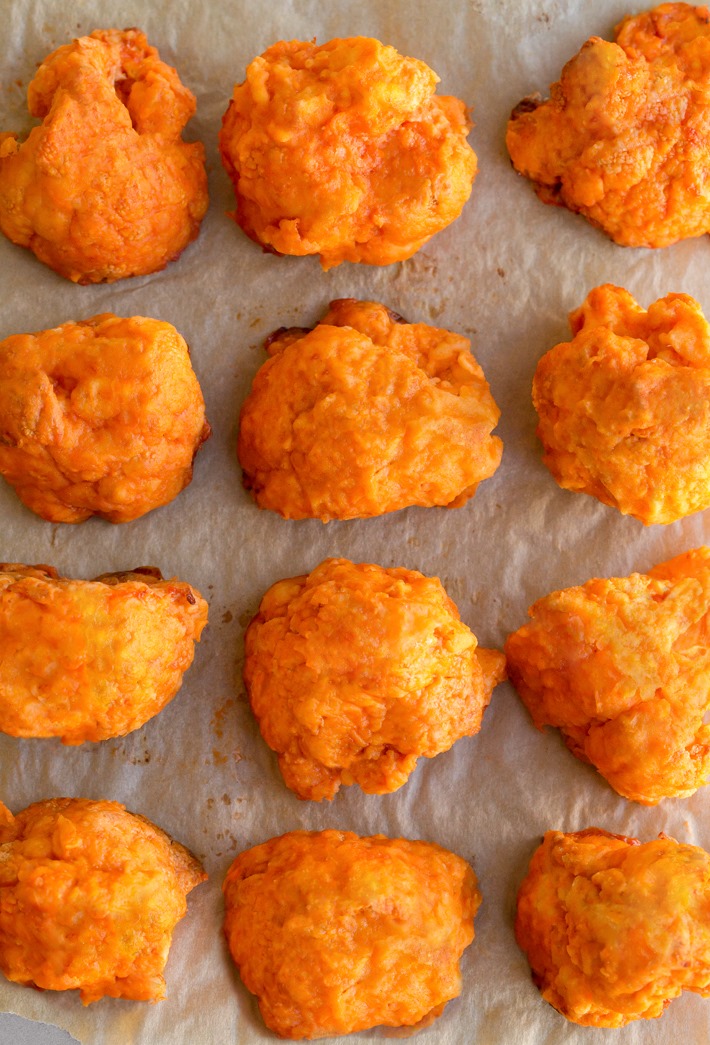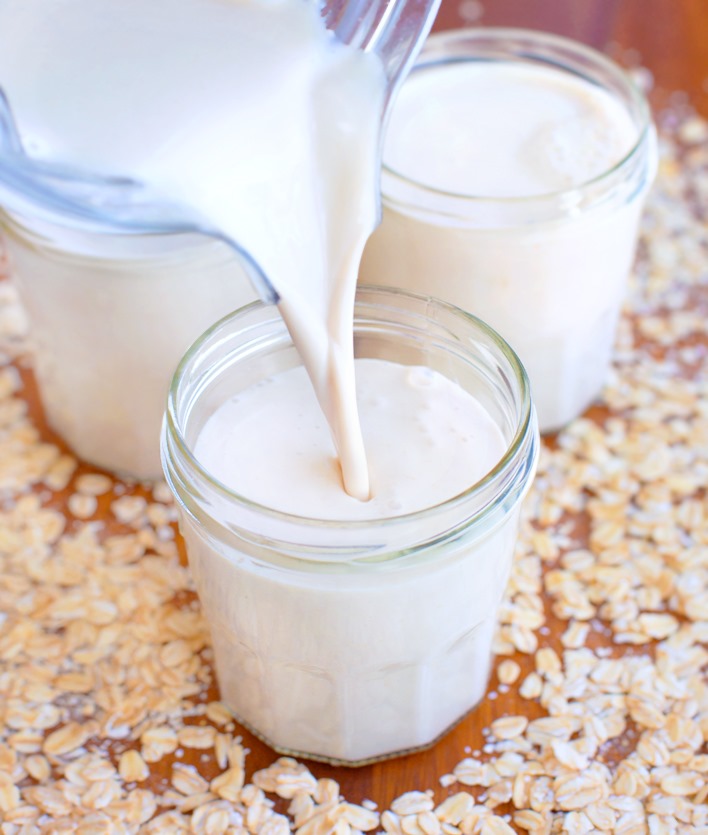 Oat Milk – Here's Everything You Need To Know!