From carrot cake to chocolate, here are just a few of my favorite healthy Easter recipes. If you want to choose just one, I'd recommend the carrot cake cupcakes – they are a huge reader favorite every year!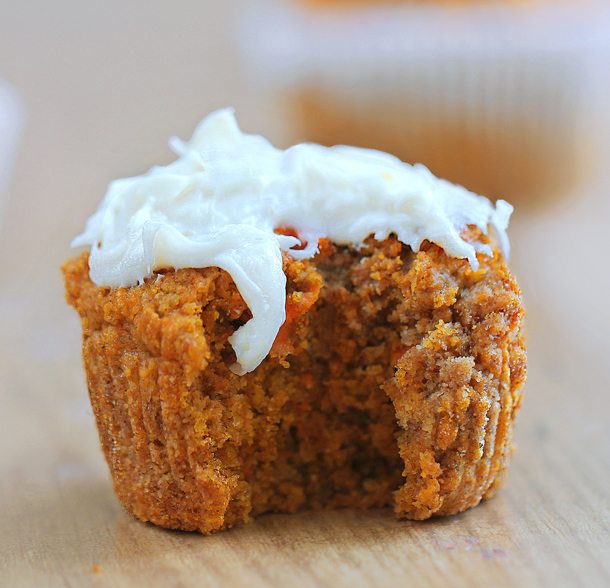 (Reader Favorite)
Irresistibly light carrot cake cupcakes, these cupcakes are packed with wholesome ingredients, and no one can ever believe they are so low in fat and calories!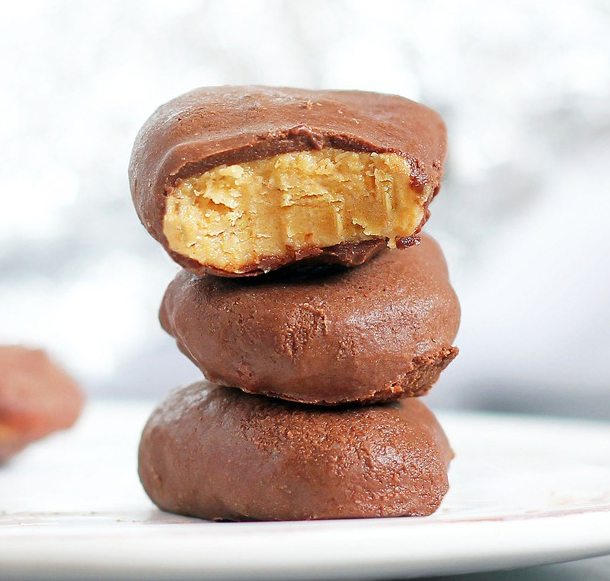 Healthy homemade chocolate peanut butter eggs that are vegan and can even be sugar-free. It's impossible to stop at just one!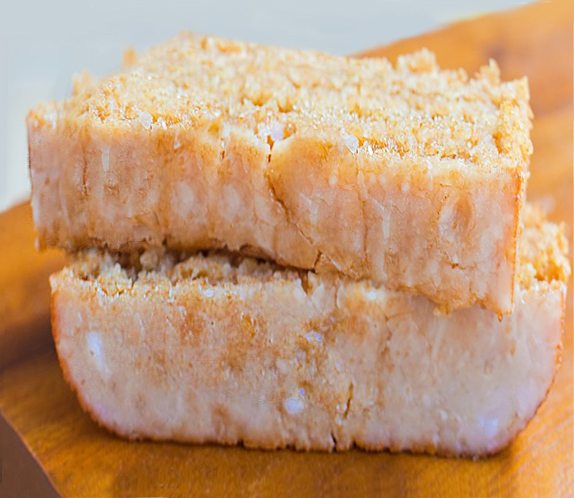 Sweet, frosted lemon cake that melts in your mouth – all for under 100 calories a slice, including the frosting!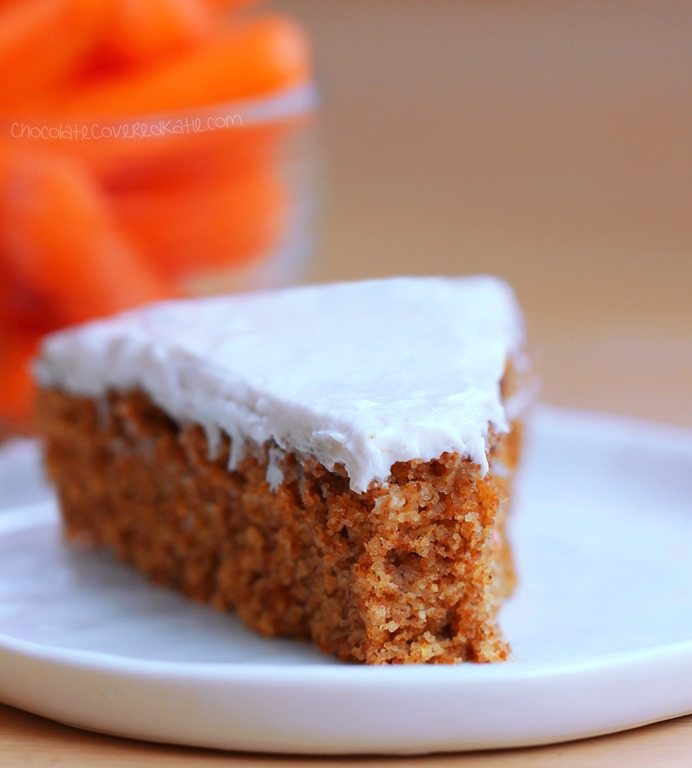 A moist and soft homemade carrot cake recipe, without all the extra fat and sugar – it is especially good topped with either melted coconut butter or my own recipe for healthy cream cheese frosting.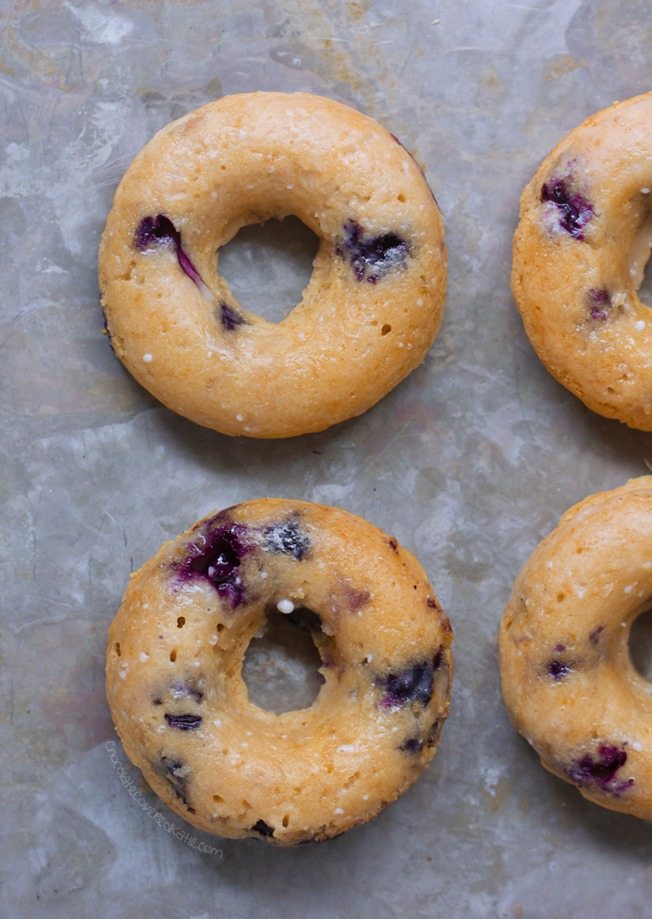 These delicious blueberry baked donuts would be perfect for a healthy Easter breakfast, and they are completely free of refined sugar.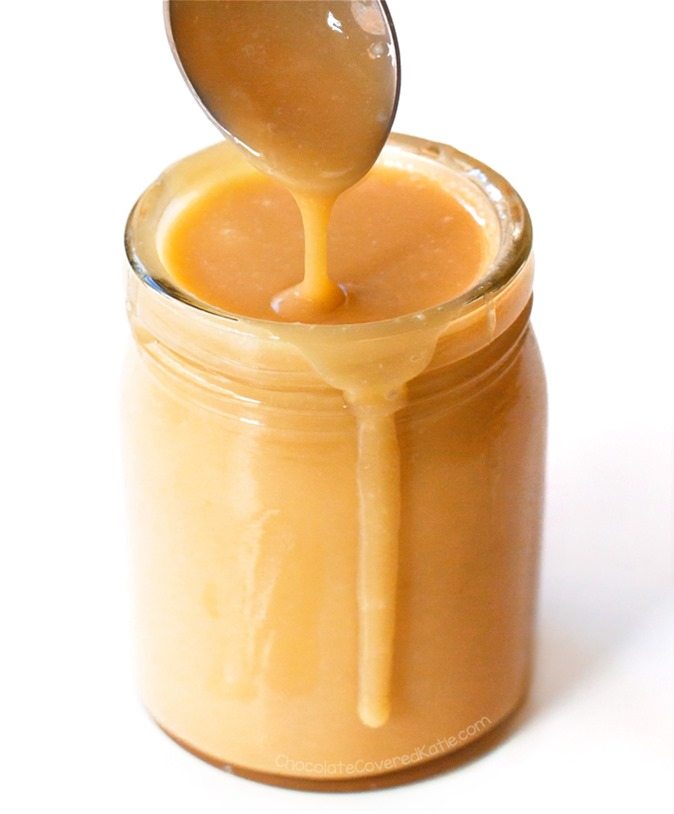 Did you know it's possible to make thick caramel sauce from a can of coconut milk? You will want to put this vegan and dairy-free caramel sauce over everything!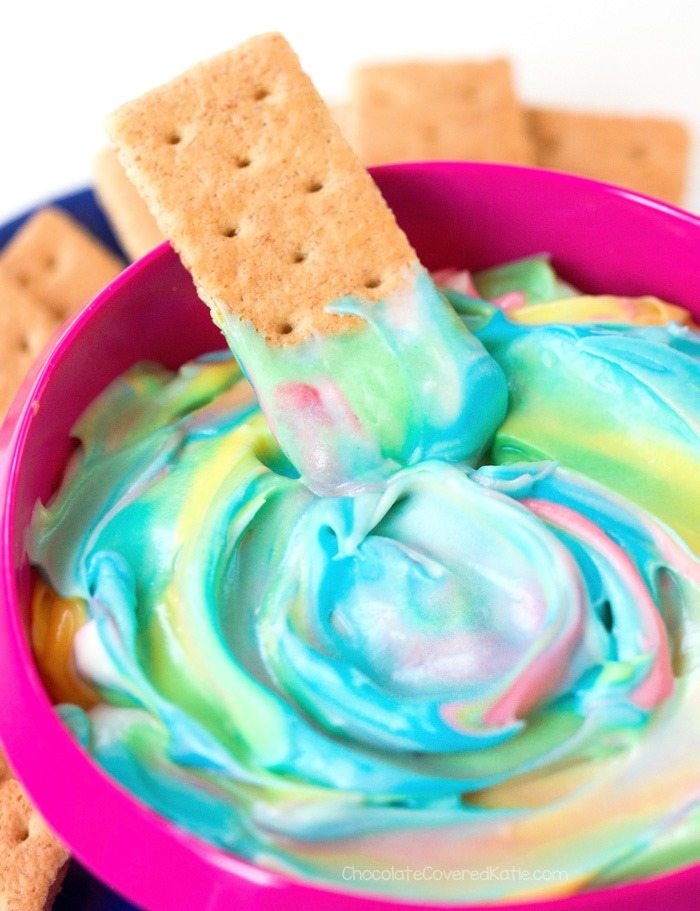 This magical pastel "unicorn" dip is just as tasty as it is beautiful. And now, if unicorn dip recipes start to take over your instagram and pinterest feeds, you know who to blame.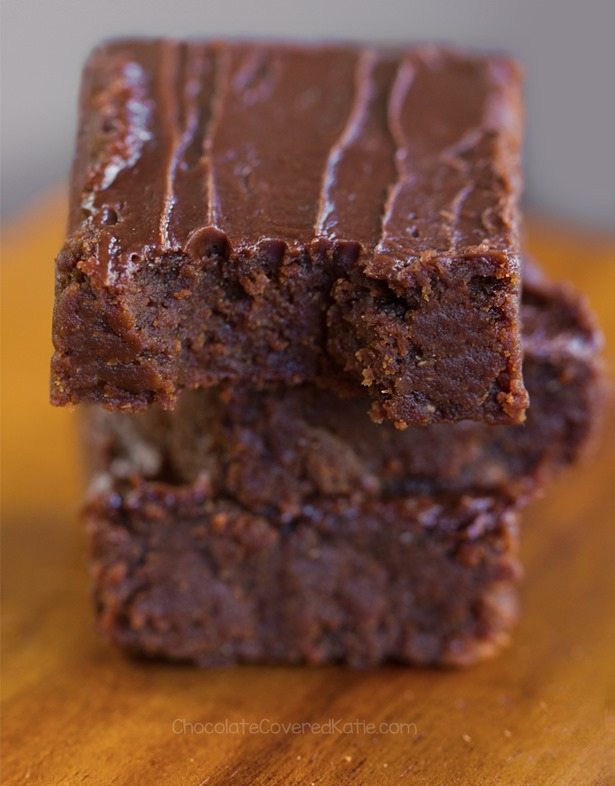 These brownies are one of my most popular recipes, not just at Easter, but all year round!
Healthy Easter Desserts
For even more healthy Easter desserts, be sure to check out my other chocolate, candies, and carrot cake recipes on the Healthy Dessert Recipes page.