Ooey gooey chocolate chip peanut butter bars…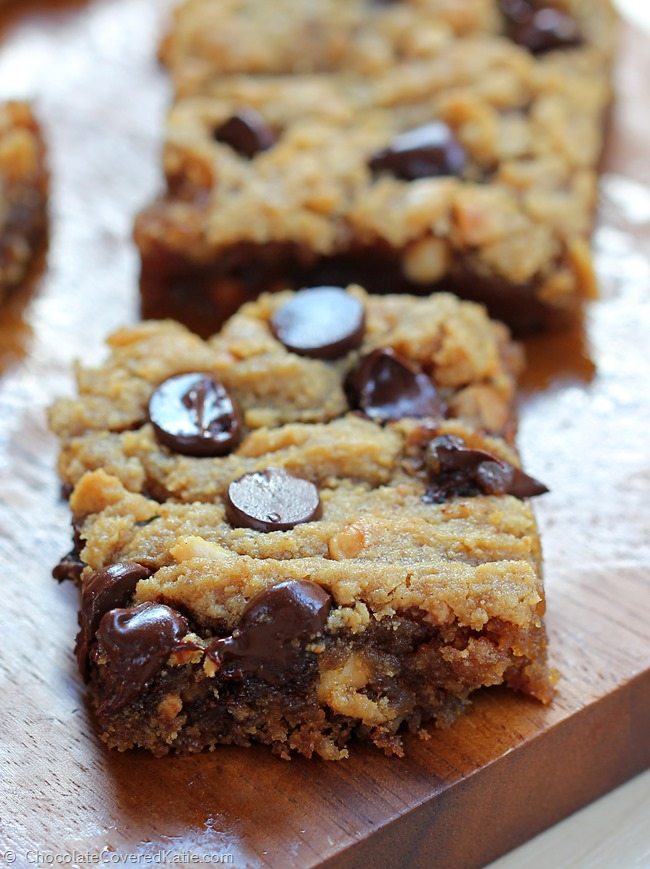 The Ultimate Chocolate Chip Peanut Butter Bars
These chocolate chip peanut butter bars are one of the top most popular recipes on my blog – and for very good reason!
When you need a recipe that both meat eaters and vegans love, these bars are an absolute must-try, because they will never let you down.
Of every dessert I've ever made, these peanut butter bars are still one of my go-to recipes for parties, because they're easy to transport, get rave reviews even from guests who aren't into healthy eating, and you're pretty much guaranteed no leftovers by the end of the night.
People go crazy for the soft, gooey, peanut buttery texture and melty chocolate in each delicious bite, and they taste like the lovechild of a chocolate chip cookie and a Reeses peanut butter cup!
*There's now also a chocolate brownie version, so be sure to try the Brownie Batter Bars!
VIEW THE RECIPE VIDEO, ABOVE


The peanut butter bars can be:
Vegan
Keto
Gluten Free
Dairy Free
Sugar Free
Egg Free
Grain Free
Soy Free
Paleo
And Oil Free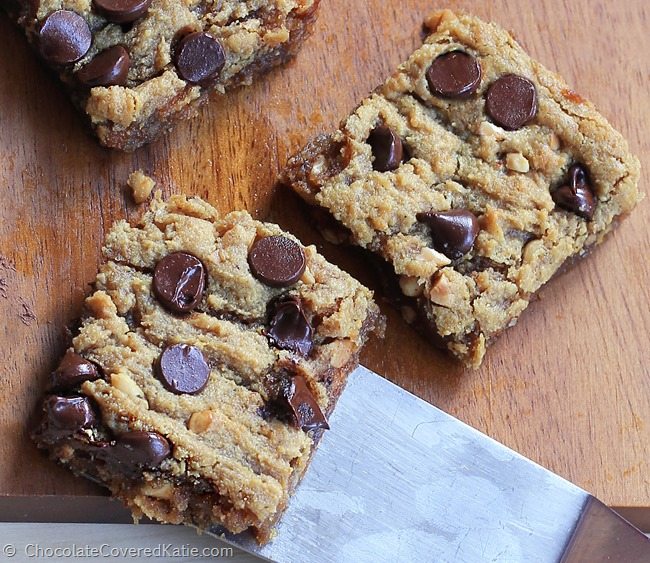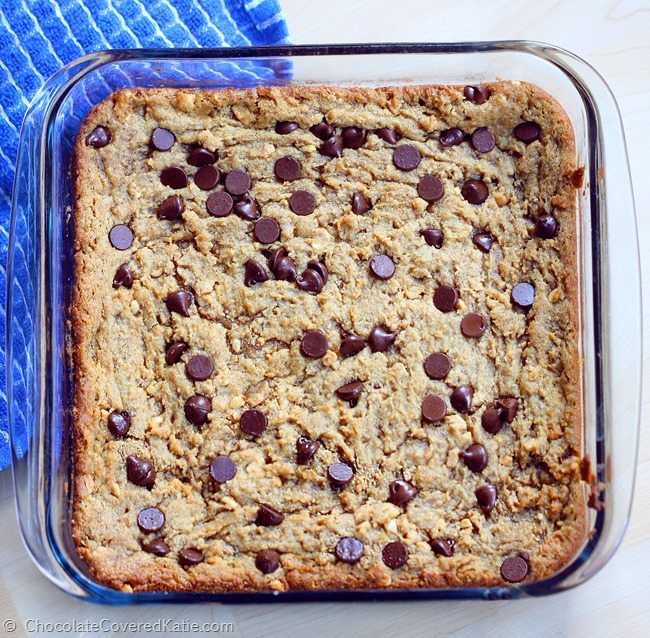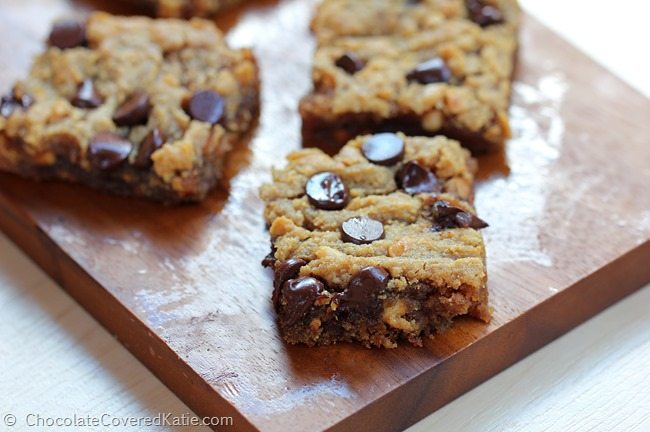 Homemade Chocolate Chip Peanut Butter Bars
With chocolate and peanut butter, is it any surprise how good these are?
If Nestlé and Hersheys were to collaborate on a dessert, I'm pretty sure they'd come up with something along the lines of these gooeylicious chocolate chip peanut butter bars.
The recipe was originally adapted from my Vegan Peanut Butter Cookies, and I've changed it over the years to make it even better (which I didn't think was possible, because the original was so good!).
Below is the newest version, which now includes a keto friendly option for those who need it. Everyone should be able to enjoy these crazy delicious peanut butter bars!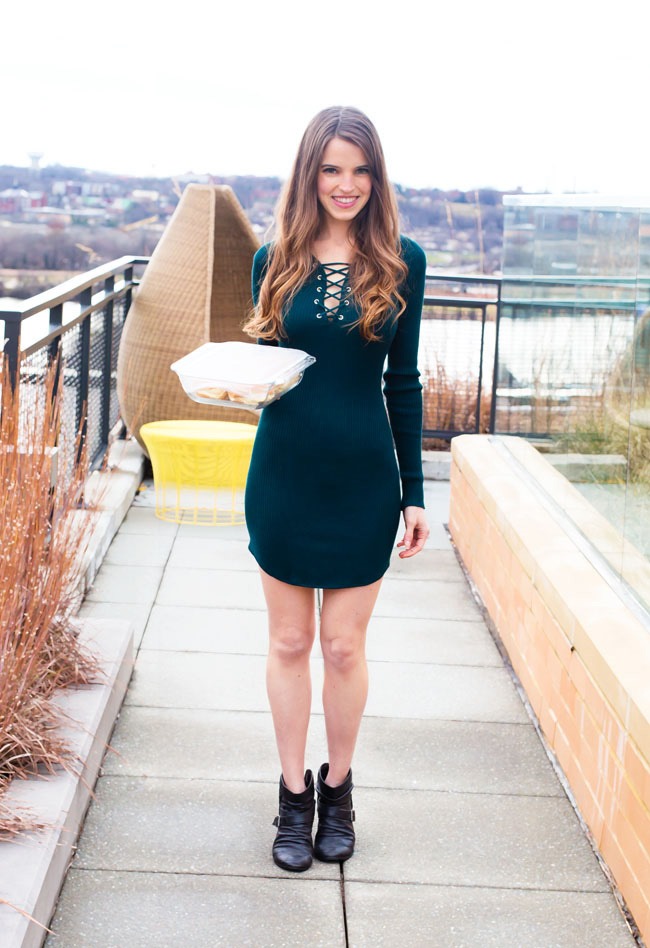 (Above, bringing the bars to a party earlier this year. They did not last long!!!)

If you make the recipe, be sure to leave a comment below or tag me @ChocolateCoveredKatie on Instagram, so I can see and like your photos!

Chocolate Chip Peanut Butter Bars
If you want a bigger batch, be sure to try the popular Ryan Reynolds Blondie Bars!
Chocolate Chip Peanut Butter Bars
Print This Recipe
Ingredients
1/4 cup applesauce, or yogurt such as coconutmilk yogurt
1 cup peanut butter OR allergy-friendly alternative - nut-free recipe here
1 tsp pure vanilla extract
1 1/2 tsp baking soda
1/8 tsp salt
1/4 cup plus 2 tbsp flour – you can use spelt, white, sorghum, oat, almond, even or buckwheat (50g)
2/3 cup granulated sugar of choice or xylitol
1/4 cup chocolate chips, optional
up to 2 tbsp milk of choice, only if needed
Instructions
Preheat oven to 350 F. Grease an 8-inch baking pan and set aside. In a mixing bowl, gently heat your nut butter if it is not already stir-able, then stir in the applesauce and vanilla extract, and set aside. In a separate mixing bowl, stir together the baking soda, salt, flour, sugar, and chocolate chips. Pour the dry ingredients into the wet and keep stirring—it will seem very dry at first, so you'll need to break up the nut butter and stop occasionally to scrape it off your spoon. Only if needed, slowly add up to 2 tbsp milk of choice as you stir. Don't add more milk; it will eventually get gooey like cookie dough. Transfer the batter into the prepared pan, and smooth down evenly with a spatula or spoon. Press some chocolate chips into the top if desired. Bake 10 minutes. When you take the peanut butter bars out, the top will look set but they will still be very undercooked underneath. This is okay! Leave them to cool for at least 20 minutes, during which time they will firm up. (They also firm up even more overnight.)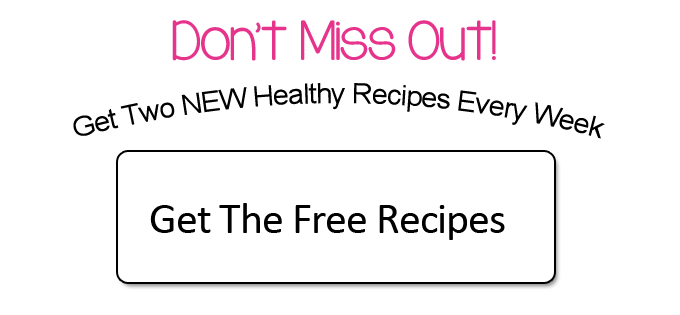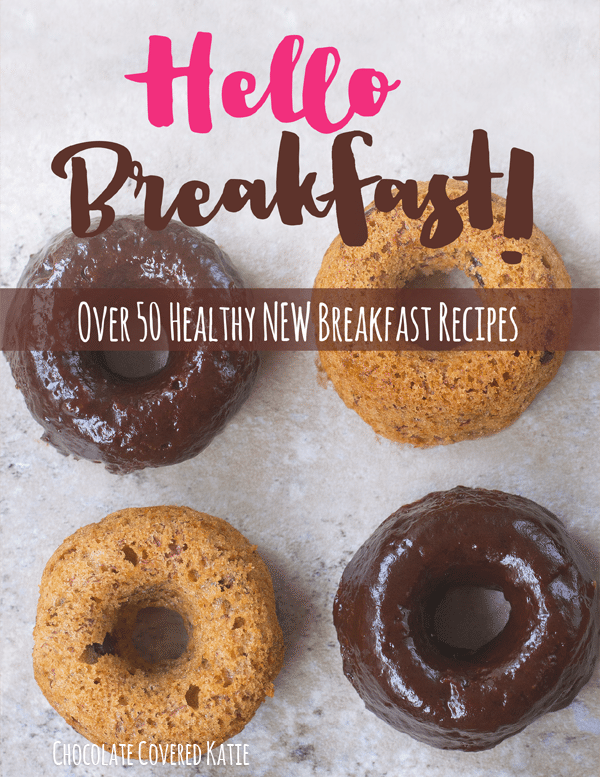 Currently Trending Recipes: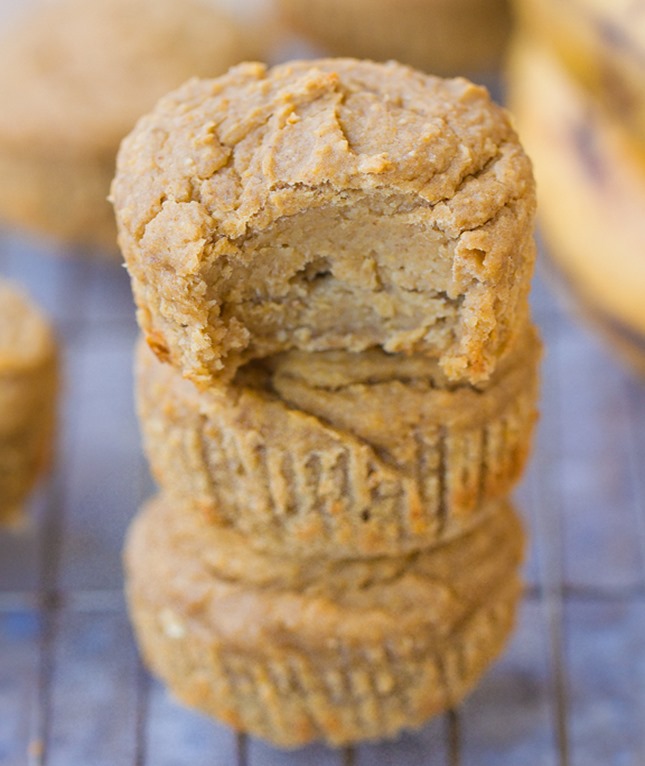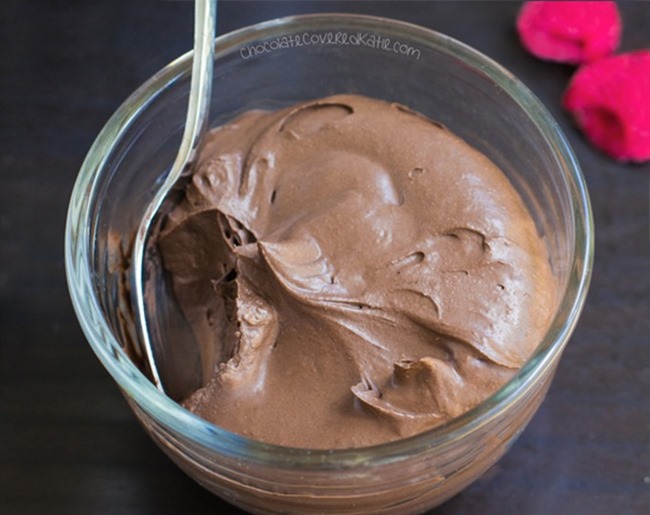 Healthy Chocolate Pudding Recipe
(NO avocado, NO tofu!)