This is my car with its top off: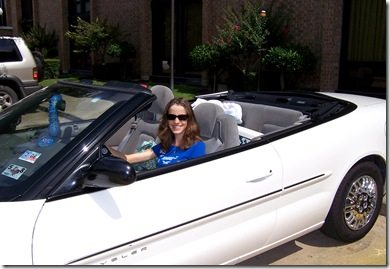 And this is my car from the side: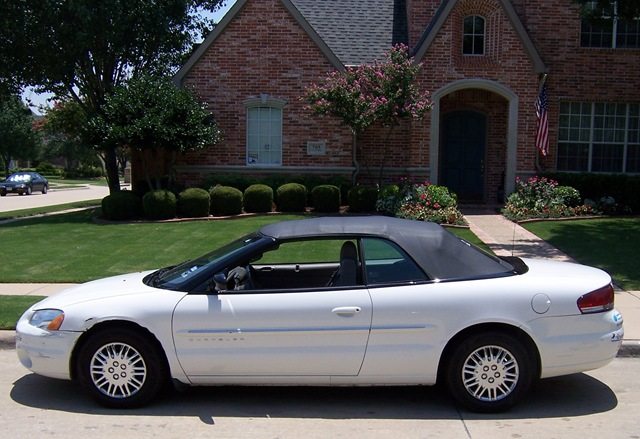 But here is my car from the back: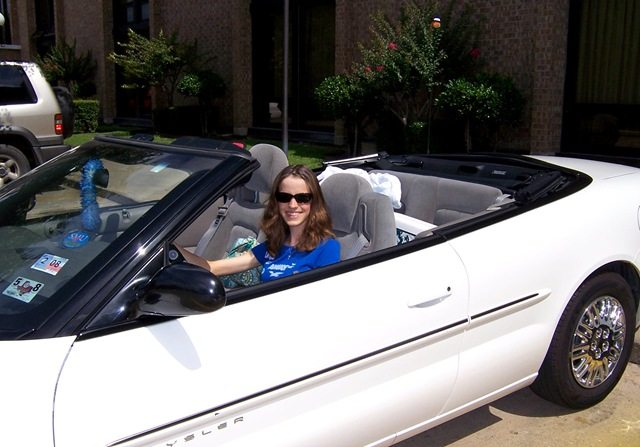 You know what, Stan, if you want me to wear 37 pieces of flair, like your pretty boy over there, Brian, why don't you just make the minimum 37 pieces of flair?
(Not my favorite movie, but I love the quote.)
I've had this car since I was 17. But sadly, it's time to say goodbye to my first baby. And I'll probably keep my next car "flair" free, especially since all the bumper stickers make the car stand out in a crowd. (Fancy a traffic ticket?)
Do you remember your first car?  Mine was actually a remote-controlled car! I turned 16 when I was living in China (meaning I couldn't drive), so my mom bought me a toy car to be funny.