This soft, moist, and delicious blueberry banana bread recipe is bursting with sweet and juicy blueberries in each unbelievable bite!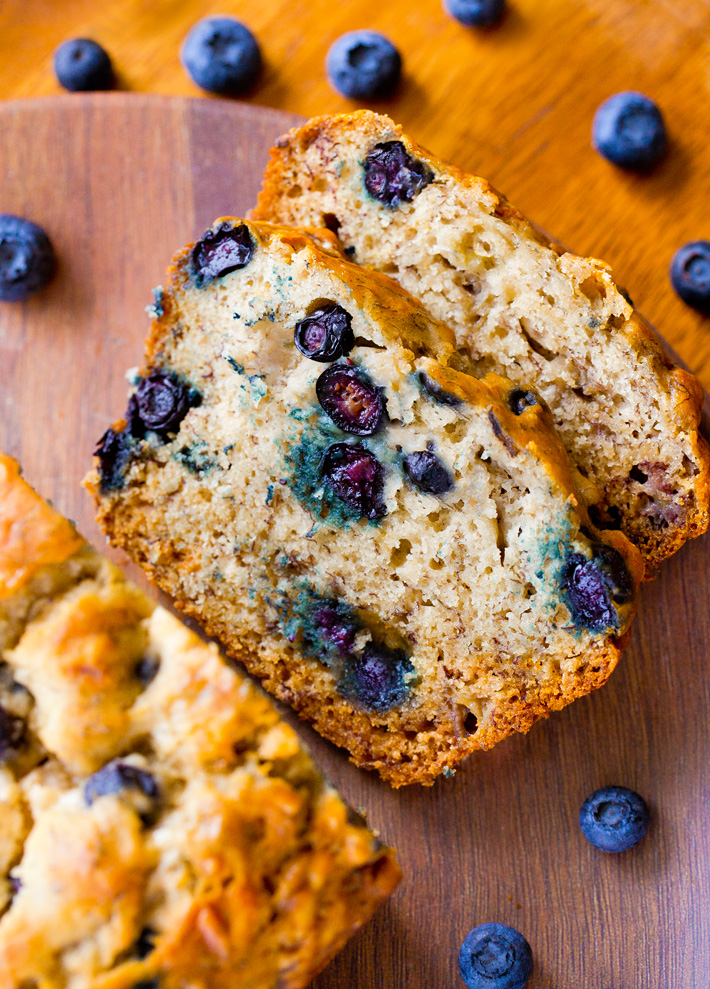 Healthy blueberry banana bread
There's just something about the flavor combination of ripe summer blueberries and caramelized banana that makes this blueberry banana loaf completely irresistible.
Serve it for breakfast, brunch, or a healthy snack.
And do not be surprised if you receive multiple requests for the recipe!
Leftover slices freeze well too, which means you can enjoy this wonderful comfort food quick bread any time you are craving homemade banana bread.
Also make this Chocolate Banana Bread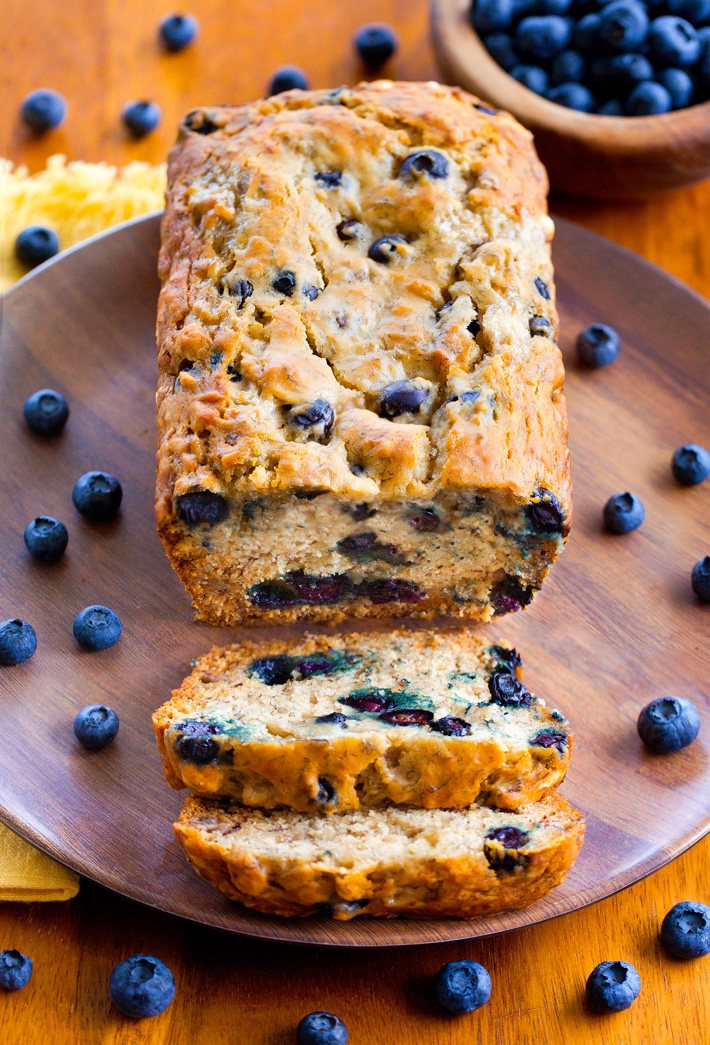 Blueberry banana loaf recipe video
Watch the step by step recipe video, above
The video gives you a great visual of how to make the homemade blueberry banana bread, in case you are a visual learner like I am and would prefer to see all the steps.
For a low carb version, try this Keto Blueberry Bread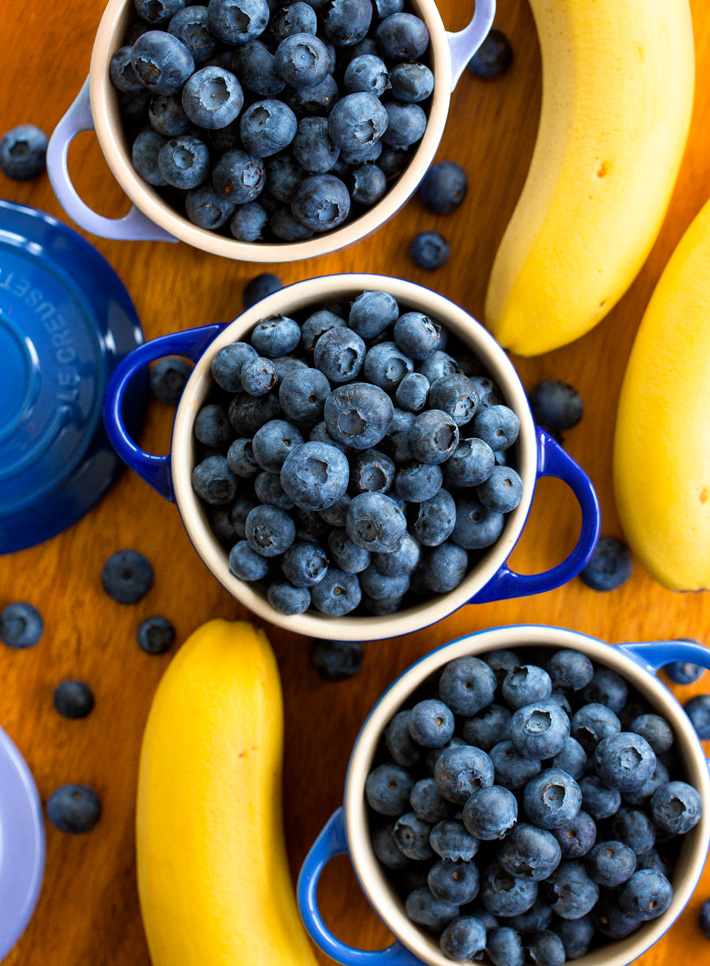 Ingredients for the best blueberry banana bread
Here's everything you need to make the easy recipe:
Mashed bananas, blueberries, water, pure vanilla extract, liquid sweetener of choice, flour and optional protein powder, baking soda, baking powder, salt, an optional pinch of ground cardamom, and optional oil or almond butter.
You may choose either fresh blueberries or fully thawed frozen blueberries.
Be sure to use ripe bananas. The skin should be at least partially brown and spotted before peeling. This will ensure your final product has a caramelized flavor instead of an earthy banana one.
If desired, you can substitute plain or Greek yogurt, applesauce, or sour cream for up to half a cup of the mashed banana.
Any all purpose liquid sweetener will work, including pure maple syrup, honey, or agave. If you wish to use granulated sugar, try this Vegan Banana Bread.
Flour options that work well include all purpose white flour, spelt flour (my personal favorite), and some brands of gluten free flour.
For blueberry banana oatmeal bread, use oat flour.
I cannot vouch for the recipe made with pastry flour, whole wheat flour, or almond flour. Substituting coconut flour will yield dry results.
The cardamom adds a lovely flavor if you choose to include it. Half a teaspoon of ground cinnamon may also be added.
Sometimes, I will even stir in a handful of mini chocolate chips, shredded coconut, or chopped walnuts, pistachios, or pecans. These add ins provide a wonderful texture.
*To make lemon blueberry banana bread, simply add the zest of two lemons when you whisk together the liquid ingredients. Top with a basic lemon glaze.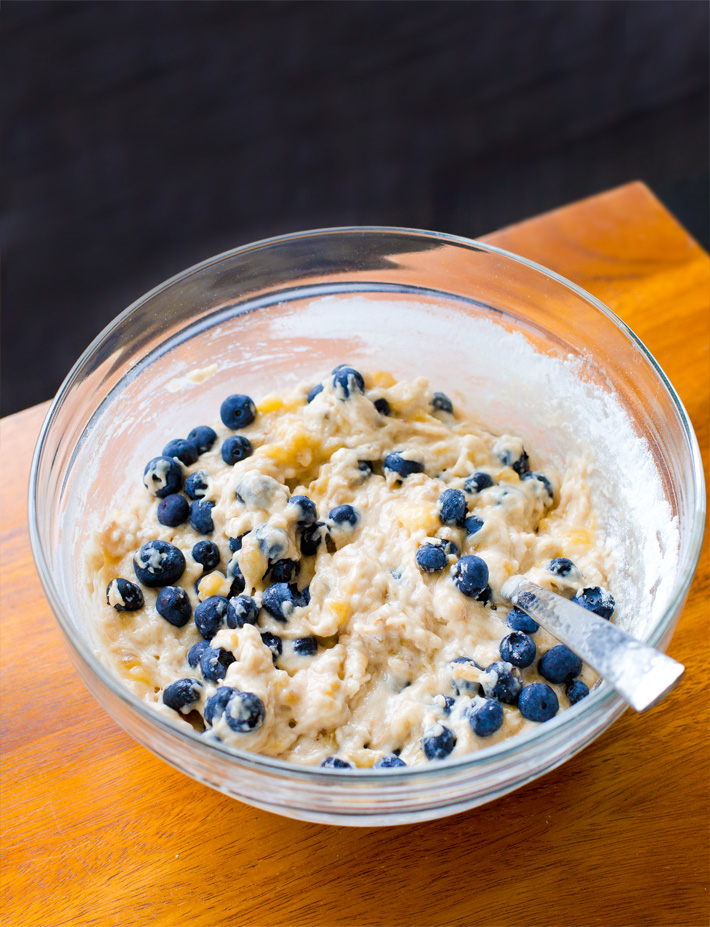 How to make the blueberry recipe
Start by preheating the oven to 350 degrees Fahrenheit.
Grease a nine by five inch loaf pan. I also like to line the bottom with parchment paper. Set this pan aside.
In a large mixing bowl, whisk the mashed bananas, sweetener, water, optional oil or nut butter, and pure vanilla extract.
Stir in the flour, baking soda, baking powder, salt, and optional cardamom and cinnamon until the batter is just evenly mixed. Do not over mix.
Fold in the blueberries with a spoon. You want to add them at the very end and stir as little as possible to avoid the berries bursting and turning the entire loaf purple.
Then again, if it does turn purple, I doubt anyone will mind!
Transfer the banana bread batter to the prepared loaf pan, using a spoon or spatula.
Smooth down, then place the pan on the center rack of the oven.
Bake for fifty minutes or until a toothpick inserted into the center of the bread comes out mostly clean.
If your bread is cooking too fast around the edges but is still underdone in the middle, cover the top loosely with tin foil and continue to bake. Make sure your oven is calibrated as well. An oven thermometer should read 350 degrees.
Let the blueberry baked good cool before slicing. If you can wait, I recommend loosely covering the entire pan with a cloth towel or paper towels and refrigerating overnight.
The taste and texture are so much better the next day and even better the third day!
Note: If you prefer to make blueberry banana muffins instead of a quick loaf, grease the muffin tins first and bake for twenty minutes.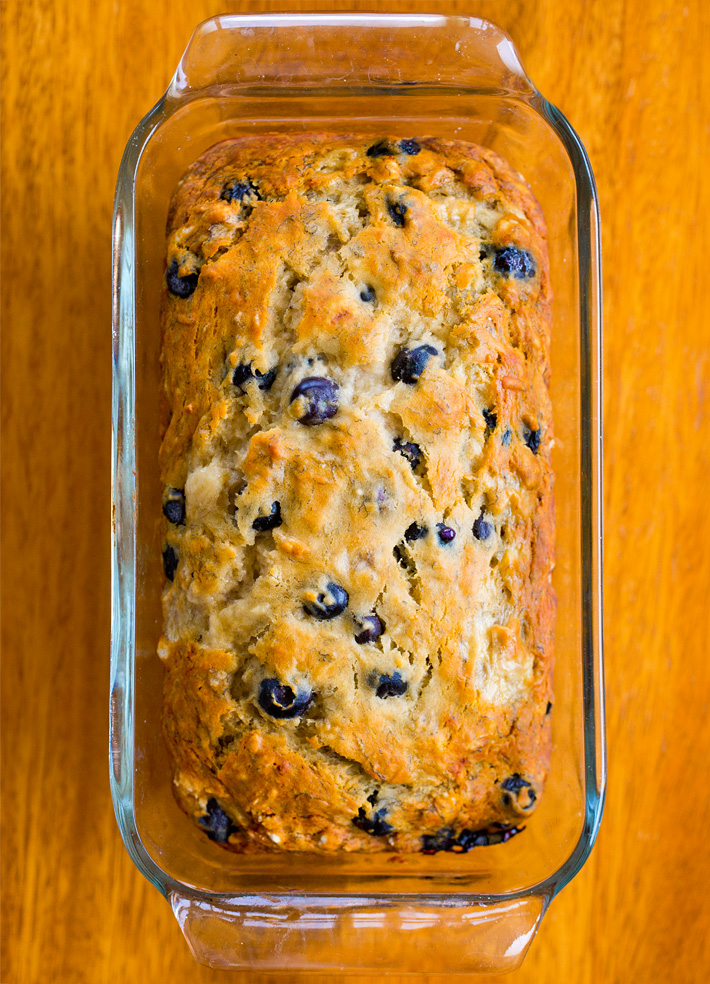 Frosting and topping ideas
The healthy quick bread is great on its own or iced with any of the following options.
Try peanut butter, almond butter, or Coconut Butter.
Or make a simple powdered sugar glaze or cream cheese frosting.
Spread the loaf with strawberry jam, mashed banana, or spiced apple butter.
Want a crumb topping similar to coffee cake? Use the streusel from my Blueberry Bars, sprinkling it on top of the banana bread just before placing the pan in the oven.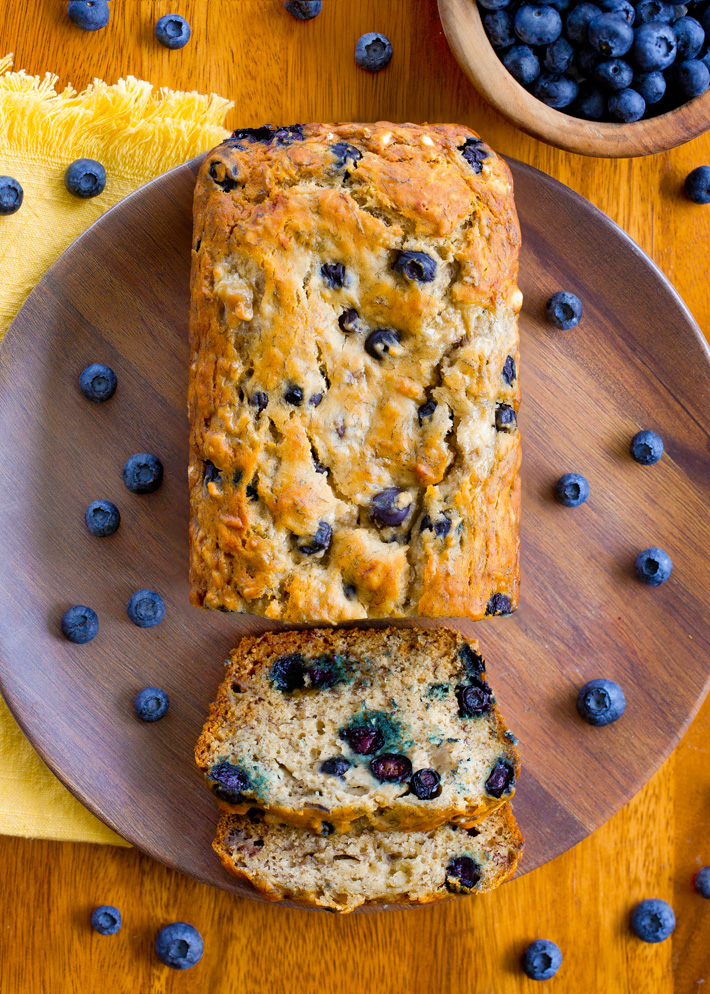 Using gram measurements
If you prefer to bake with a food scale instead of the cups and tablespoons listed further below in the recipe box, here are the amounts to use:
360 grams mashed banana, 240 grams flour, 130 grams blueberries, 120 grams liquid sweetener, 60 grams water, 60 grams oil or additional water, and 10 grams vanilla.
Also be sure to add in the baking soda, baking powder, salt, and optional cardamom, which are too small to measure using a food scale.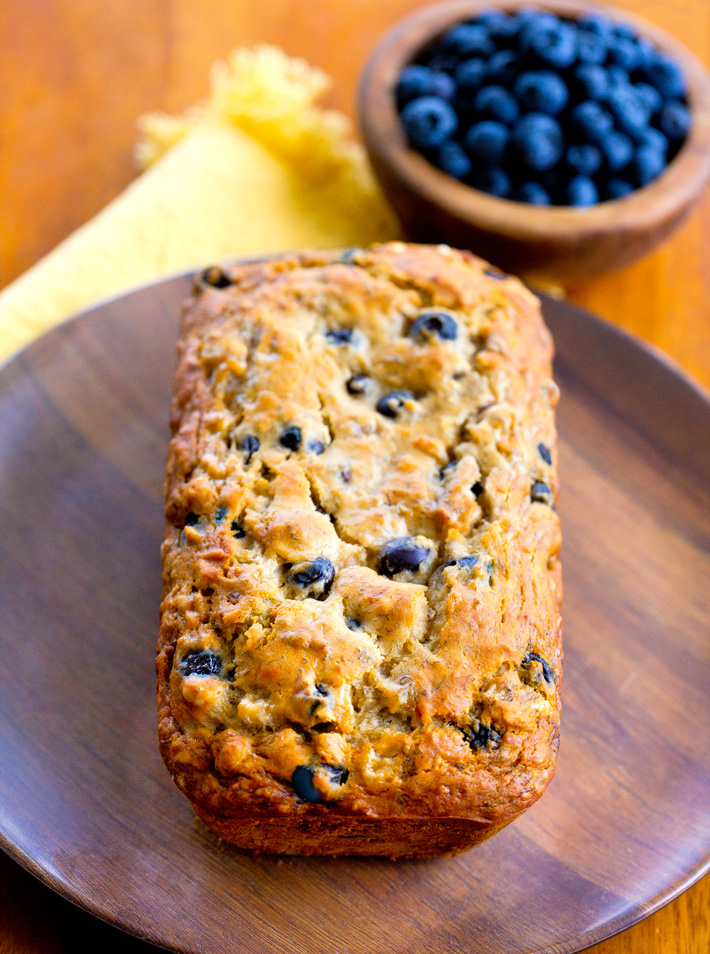 Banana blueberry bread health benefits
Low calorie and refined sugar free, this simple vegan blueberry banana bread can also be plant based, gluten free, whole grain, dairy free, and oil free.
It has over three grams of fiber, more than six grams of protein, and just seven grams of sugar, all for under 100 calories per slice.
You get potassium from the banana. And the superfood blueberries are high in vitamin C, vitamin K, and manganese.
Blueberries are also believed to have a higher level of antioxidants than almost all other berries and fruits.
Leftover Blueberries? Make this Blueberry Crisp Recipe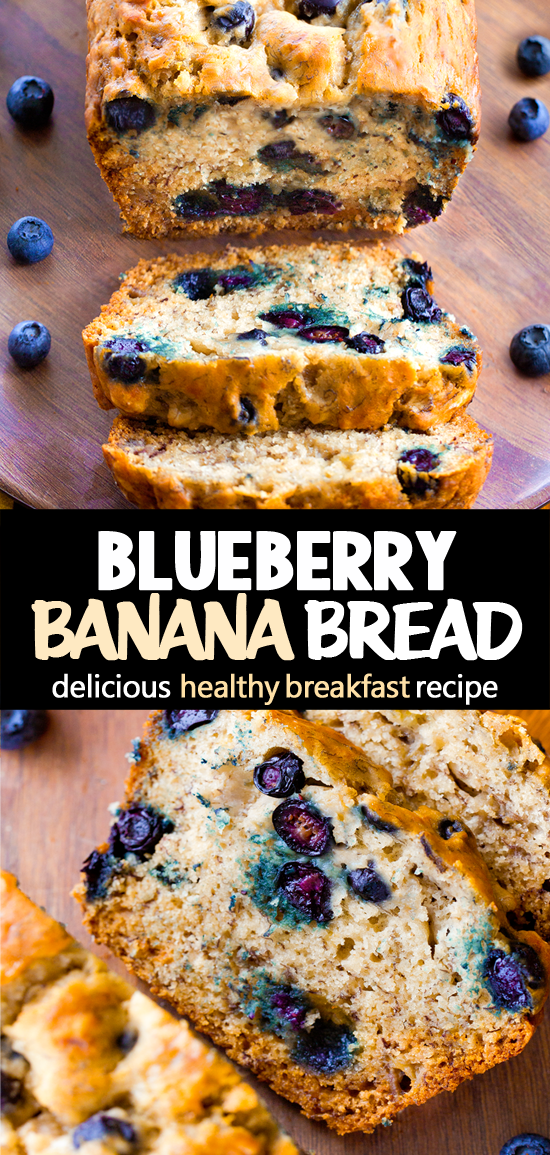 The recipe was adapted from my favorite Healthy Banana Bread.
Blueberry Banana Bread
This healthy, soft, and delicious blueberry banana bread recipe is bursting with sweet blueberries in each bite.
Ingredients
1

1/2 cups

mashed ripe banana

(for banana-free, try this Blueberry Bread)

1/2

cup

pure maple syrup

or honey, or agave

1/4

cup

water

1/4

cup

oil

or additional water

2

tsp

pure vanilla extract

1

1/2 cups

flour

(spelt, white, or oat flour)

1/2

cup

protein powder

or additional flour

1

tsp

baking soda

3/4

tsp

baking powder

3/4

tsp

salt

1/8

tsp

cardamom,

optional

1

cup

blueberries

(fresh or thawed frozen)
Instructions
Preheat your oven to 350 F. Grease a 9×5 pan, and set aside. In a large bowl, whisk first five ingredients. Stir in all remaining ingredients except blueberries until just evenly mixed. Very gently fold in the berries so they do not burst. Smooth batter into the pan. Bake on the center rack for 50 minutes or until a toothpick inserted into the center comes out mostly clean. Let cool completely. If you can wait, I recommend loosely covering with a cloth towel and refrigerating overnight. The taste and texture are even better the next day!

View Nutrition Facts
More Quick Bread Loaf Recipes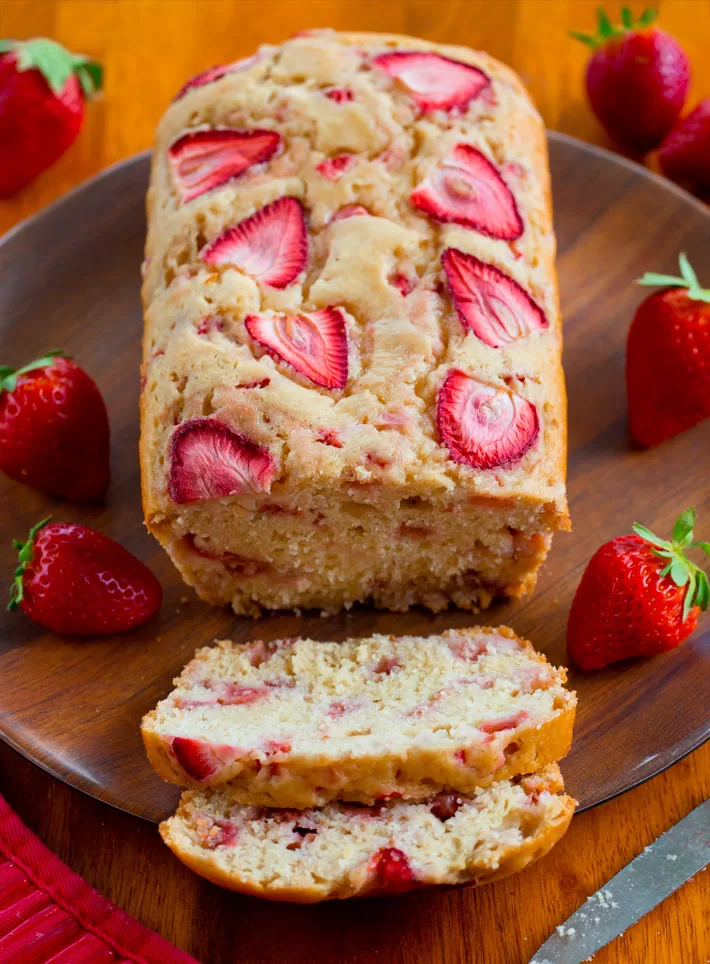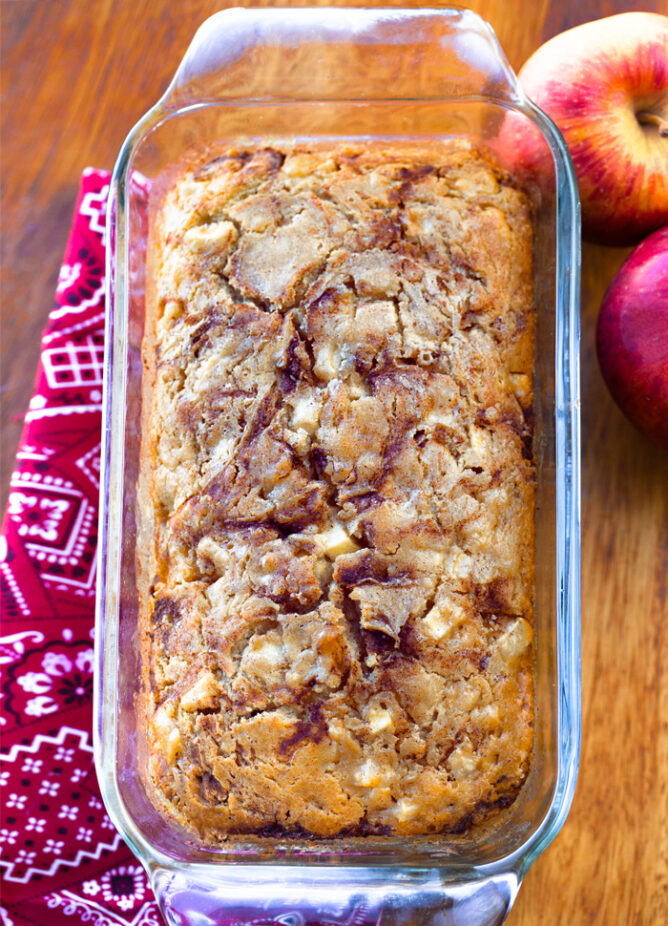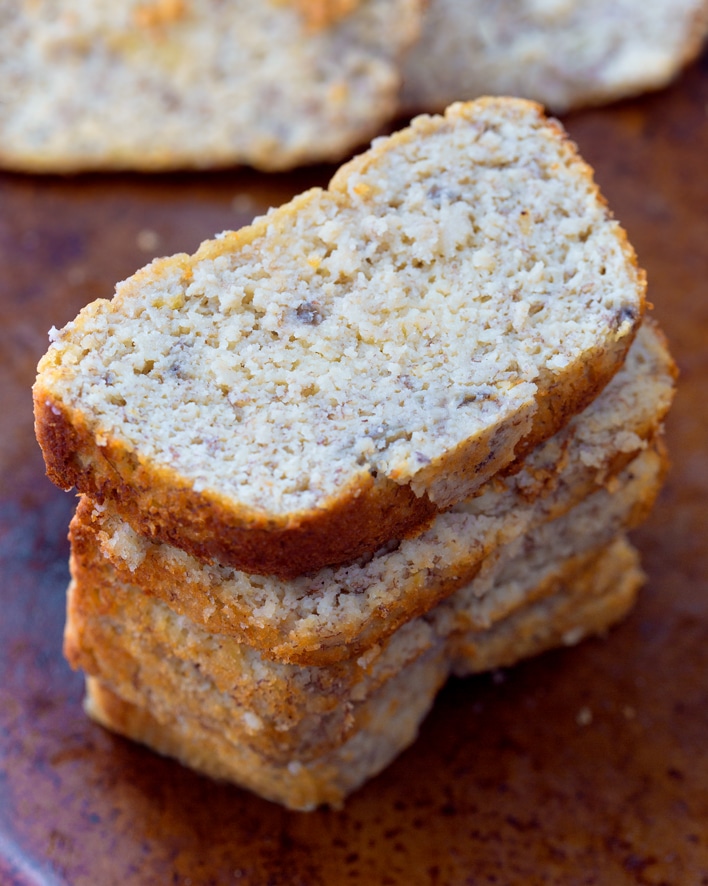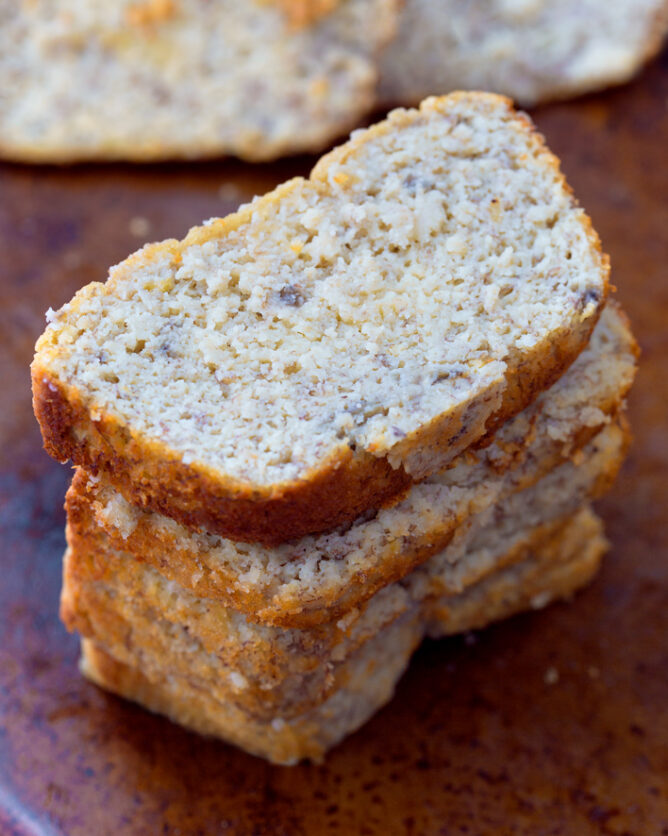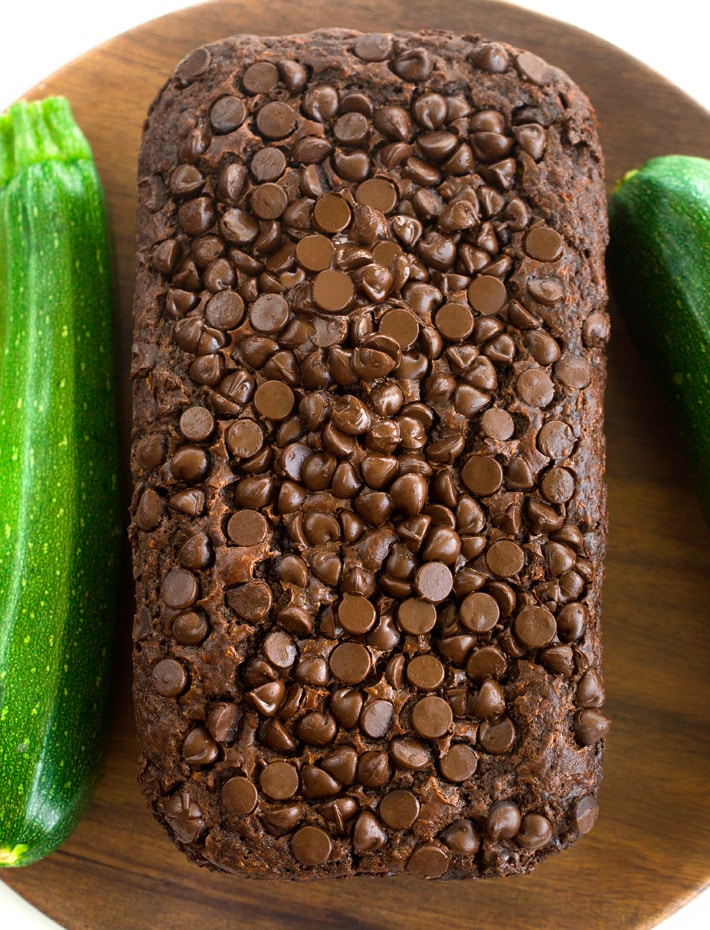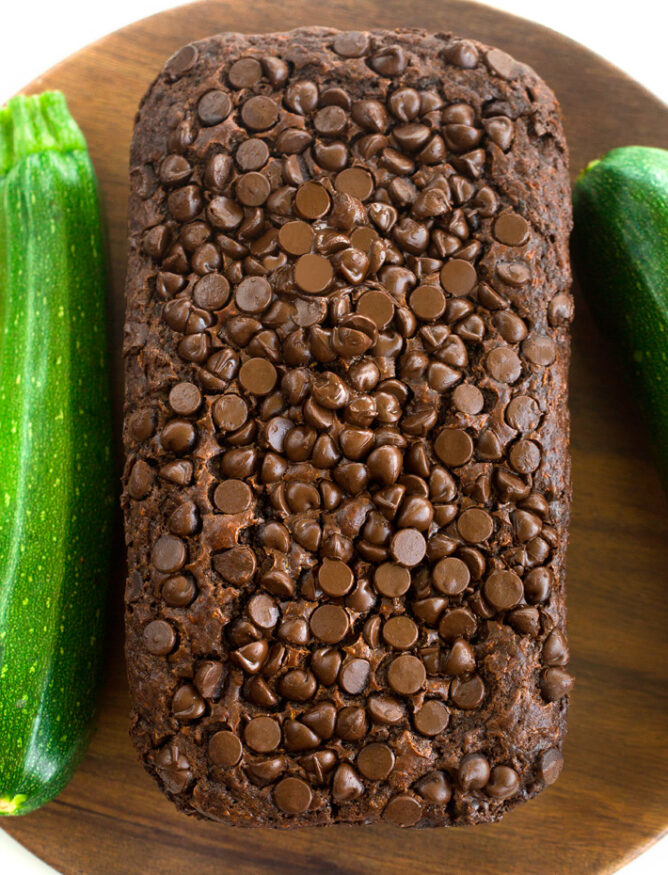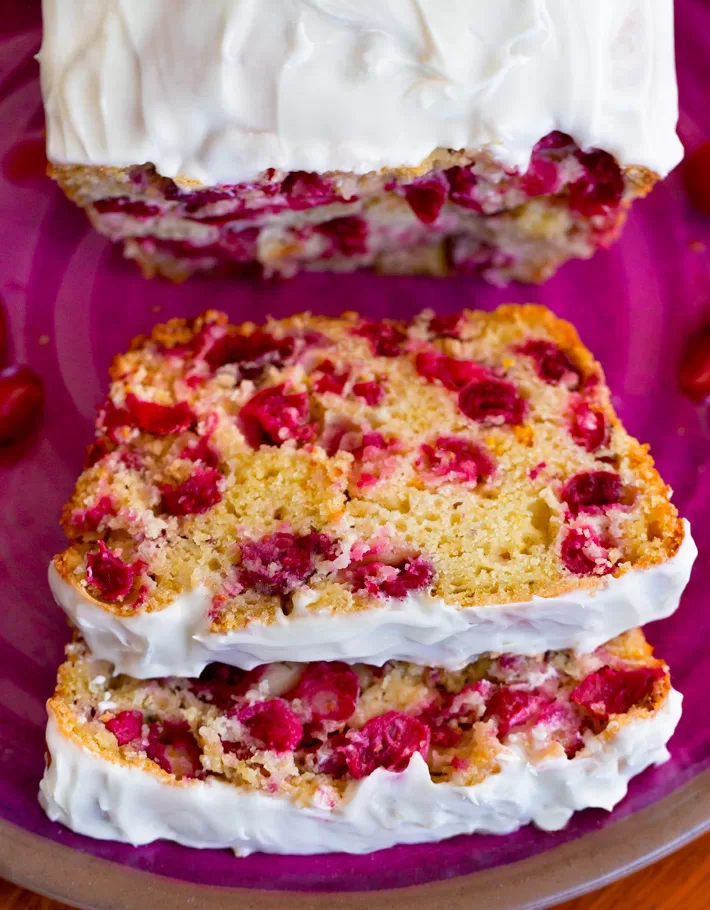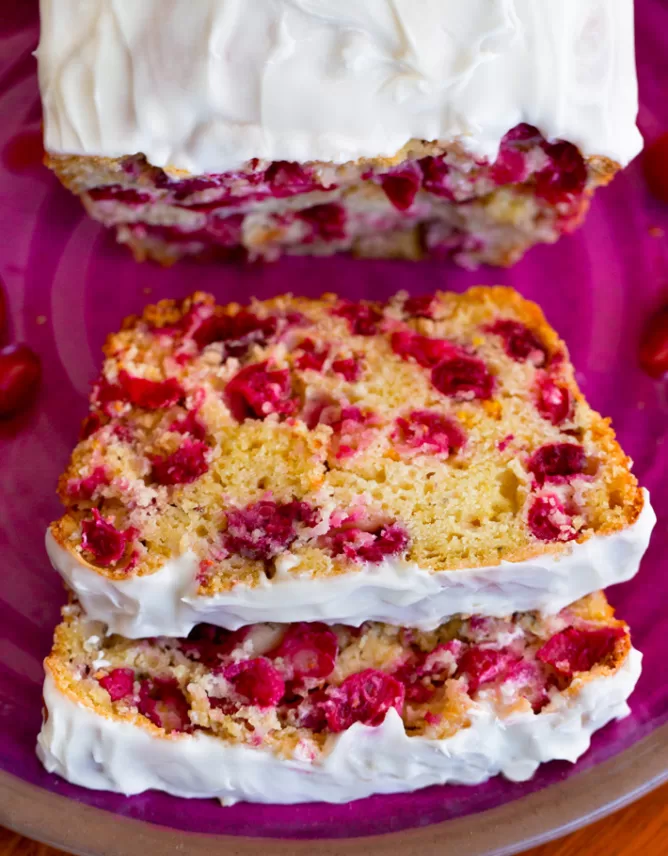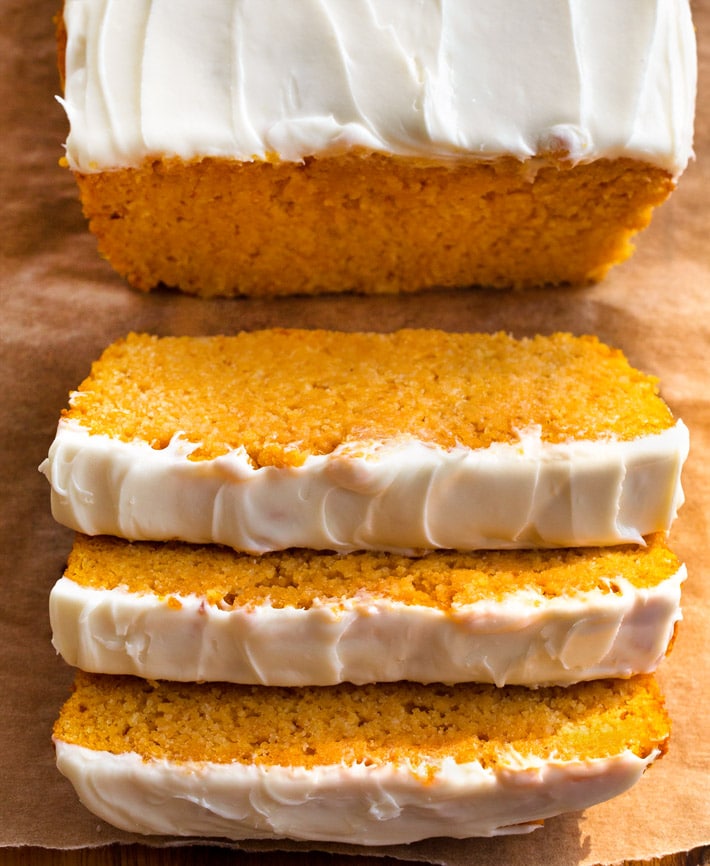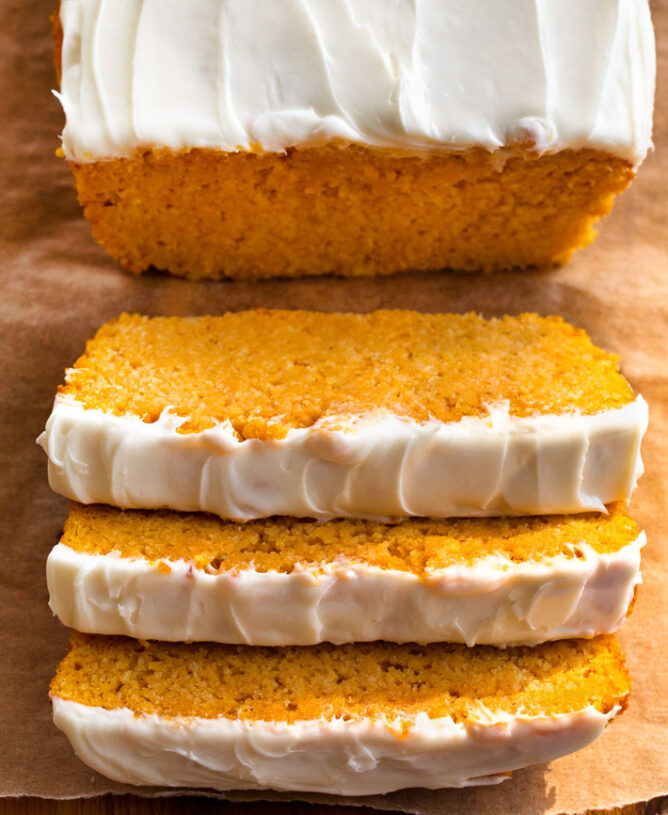 Or this Vegan Pumpkin Bread