These healthy cake batter energy bars will rock your face off.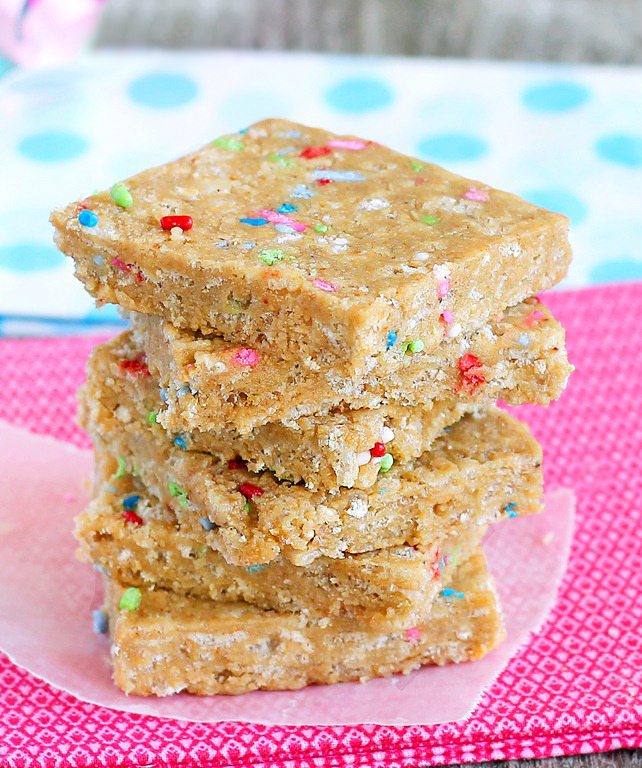 Say goodbye to your face.
And say hello to these addictively delicious "no-bake" energy bars that taste surprisingly like cake batter.
It's weird, but they really do!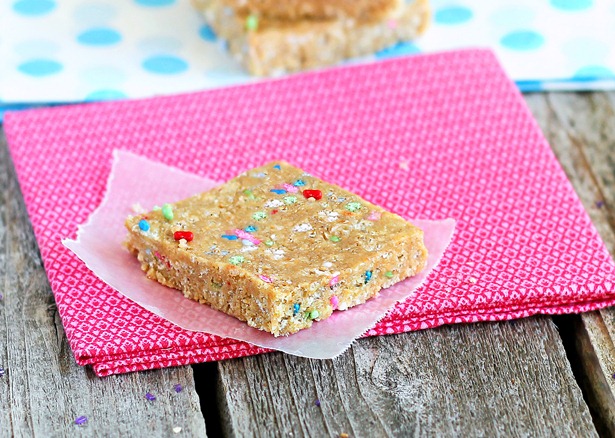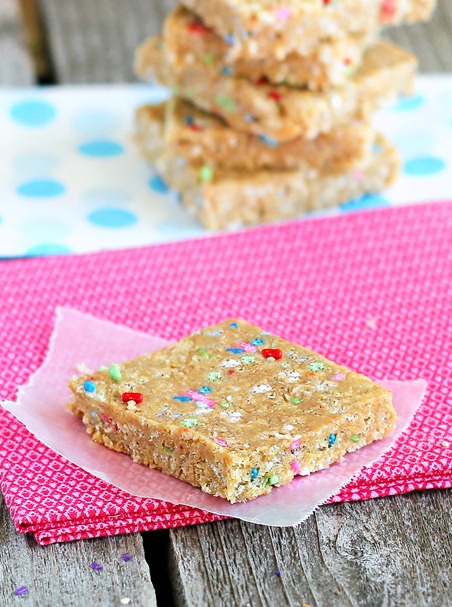 Hope you weren't attached to your face 😕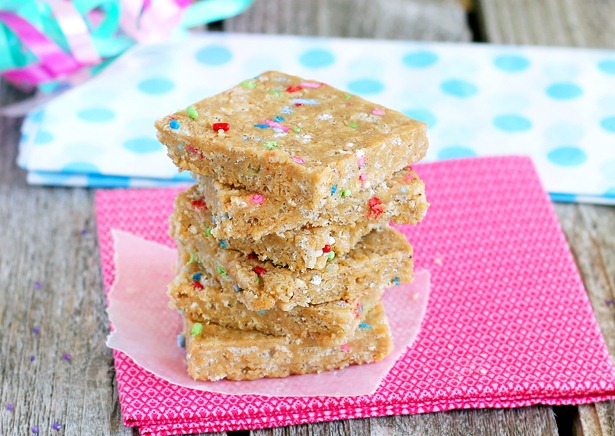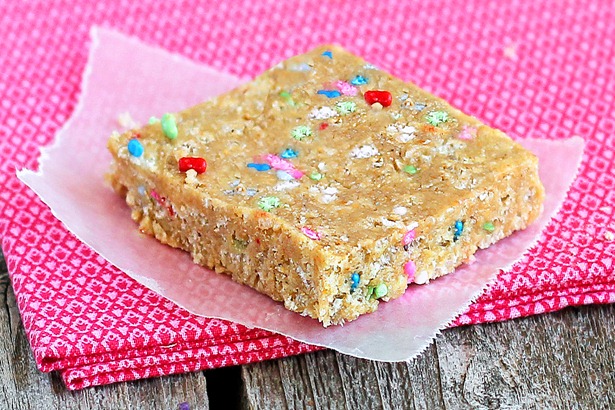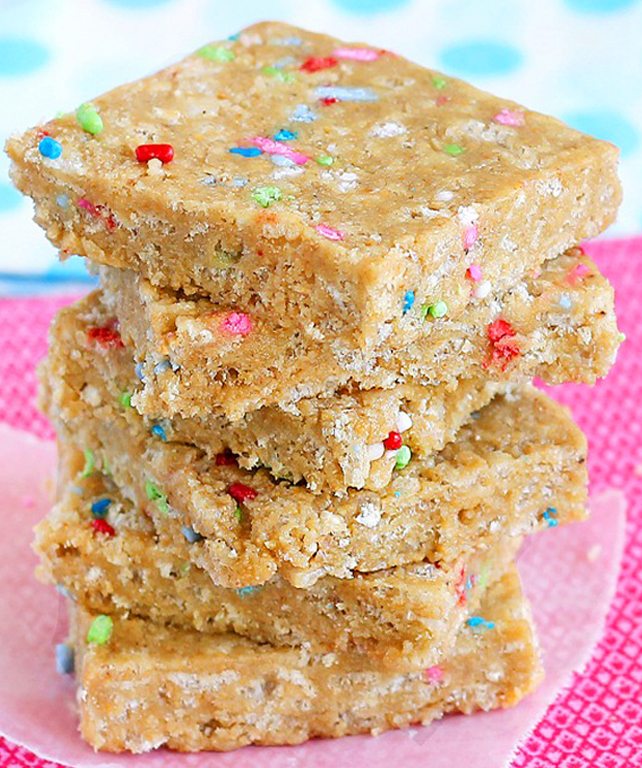 Cake Batter Energy Bars
(Can be gluten-free!)
Inspired by my Homemade Luna Bars
1 cup rice crispies (brown or white, or certified gf) (30g)
packed 1/2 cup oat flour (70g) (Or make your own by grinding rolled oats in the food processor until they turn into a fine powder. Measure after blending.)
1 tsp pure vanilla extract
1/4 tsp salt
3 tbsp roasted cashew butter (see nutrition link below, for all substitution notes)
5 tbsp agave (Honey will work, but is not for strict vegans.) (See nutrition link for substitutions)
optional: a handful of sprinkles
optional: replace up to half of the oat flour with your favorite protein powder
Combine all dry ingredients and stir well. In a separate (large) bowl, combine wet and stir to form a thin paste. (If your cashew butter is cold, warm it a little for easier mixing.) Pour dry into wet (not the other way around), and stir until evenly coated. Line a baking dish or tupperware container with a large piece of wax paper and pour the mixture into the dish. Fold the extra paper over the mixture and squish down as hard as you possibly can! Use a heavy object to really press it down. (The mixture will fill a 7×5, or about 2/3 of an 8×8.) Stick in the fridge or freezer to harden before cutting into bars. Store in the fridge or freezer. Makes 6 bars.
View Cake Batter Bars Nutrition Facts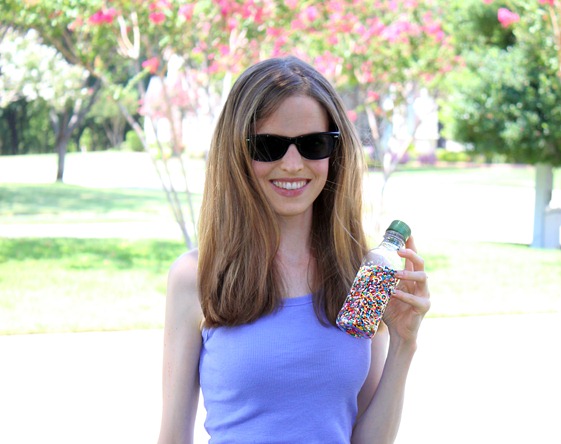 Story Time:
One of my friends came over yesterday with her 4-year-old daughter, and we thought it'd be fun to make sprinkle maracas by pouring the sprinkles into containers (above) and shaking. But the little girl was more interested in a family of bugs she found in front of the house. Using leaves and rocks, she spent about an hour constructing a home for "Bobby" the roly poly bug.
Then she decided he needed food, and so she proceeded to dump the entire contents of her sprinkle maraca onto the ground for Bobby to eat. Obviously Bobby took no interest in this sustenance.
But I think we'll now be getting ants 😕
Link Of The Day: