What if I told you this creamy dessert in front of you is actually healthy chocolate mousse: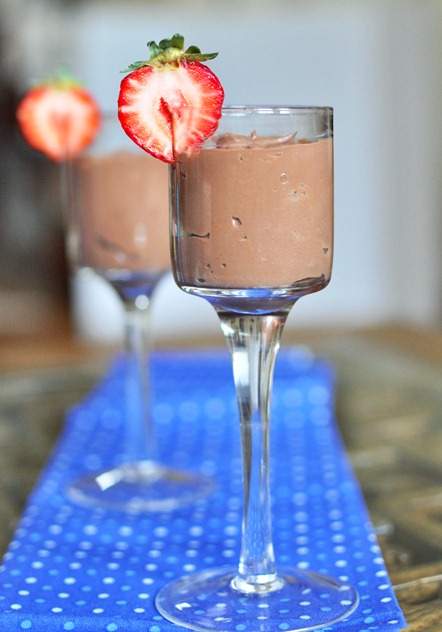 This velvety chocolate mousse is so rich and so thick that anyone who tries it will swear it must be full of heavy cream and calories.
But surprisingly, it's not at all!
See those two chocolate-filled glasses?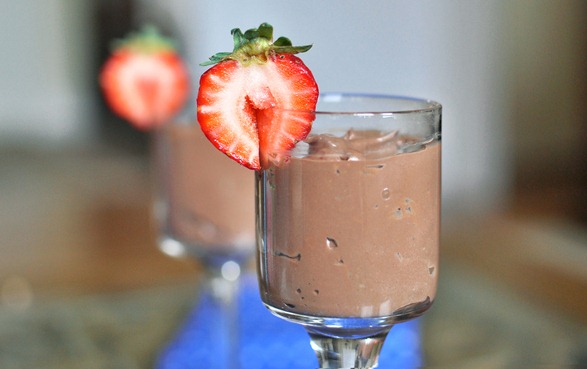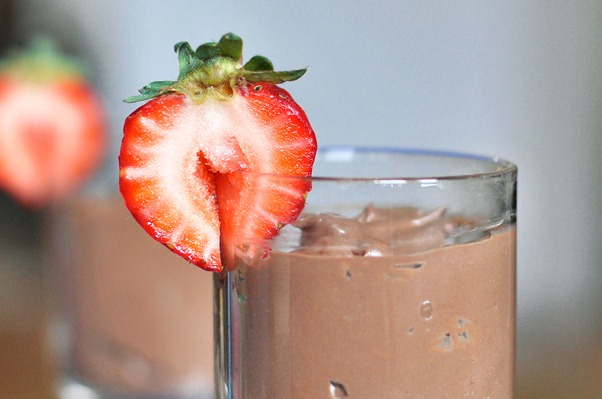 I ate them both.
Joey doesn't share food.
Katie doesn't share chocolate.
What food do you think is too good to share? Brownies are too good to share! And chocolate fudge pie! I also like to have my own coconut butter so I can eat it straight from the jar. And now this rich chocolate mousse.
Way too good to share…

Healthy Chocolate Mousse
(Serves 2-4)
6 oz Mori-Nu silken-firm tofu (Click for a Soy-Free Chocolate Mousse Recipe)
1/2 tsp cocoa powder
3/4 cup chocolate chips, or 1 and 1/4 chocolate bars in the flavor of your choice (3-oz bars)
1/2 tsp pure vanilla extract
1 tbsp milk of choice
1/16 tsp salt
pinch uncut stevia OR 2 tbsp sugar or sweetener of choice
Melt the chocolate, either on the stove or in the microwave. Then throw everything into a Magic Bullet or food processor and blend until super-smooth. (I used a Magic Bullet. If your food processor is really big, or if you're using a blender, it might be a good idea to double the recipe in order for the contents to blend smoothly.)
Link of The Day:
Banana Ice Cream – 10 NEW Recipes